After School Time Enrichment - Real Art Studio Learning (STEAM & MORE!)
Description
REGISTRATION NOW OPEN FOR AN AMAZING ENRICHMENT PROGRAM IN ST. ALBANS, NY
First Come, First Serve
We're all about REAL Learning through REAL Academic, Creative, & Movment Activities. Student learn with REAL Equipment, Supplies, and Exploratory Experiences. Proper Techniques, Steps, Reasoning, History (children learn the names of famous people who look just like them), & Vocabulary are Taught.
Quizzes & Tests - YES, but, ours are fun. Game Style Show Learning.
Best of All, Students are mentored into learning through "mistakes". Any Genius will tell you - you learning by "Trial & Error".
Space Limited - Register Today for a 1x, 3, 5, or 6x day a week Schedule. Open from 2:00pm - 8:00pm Mondays - Saturdays.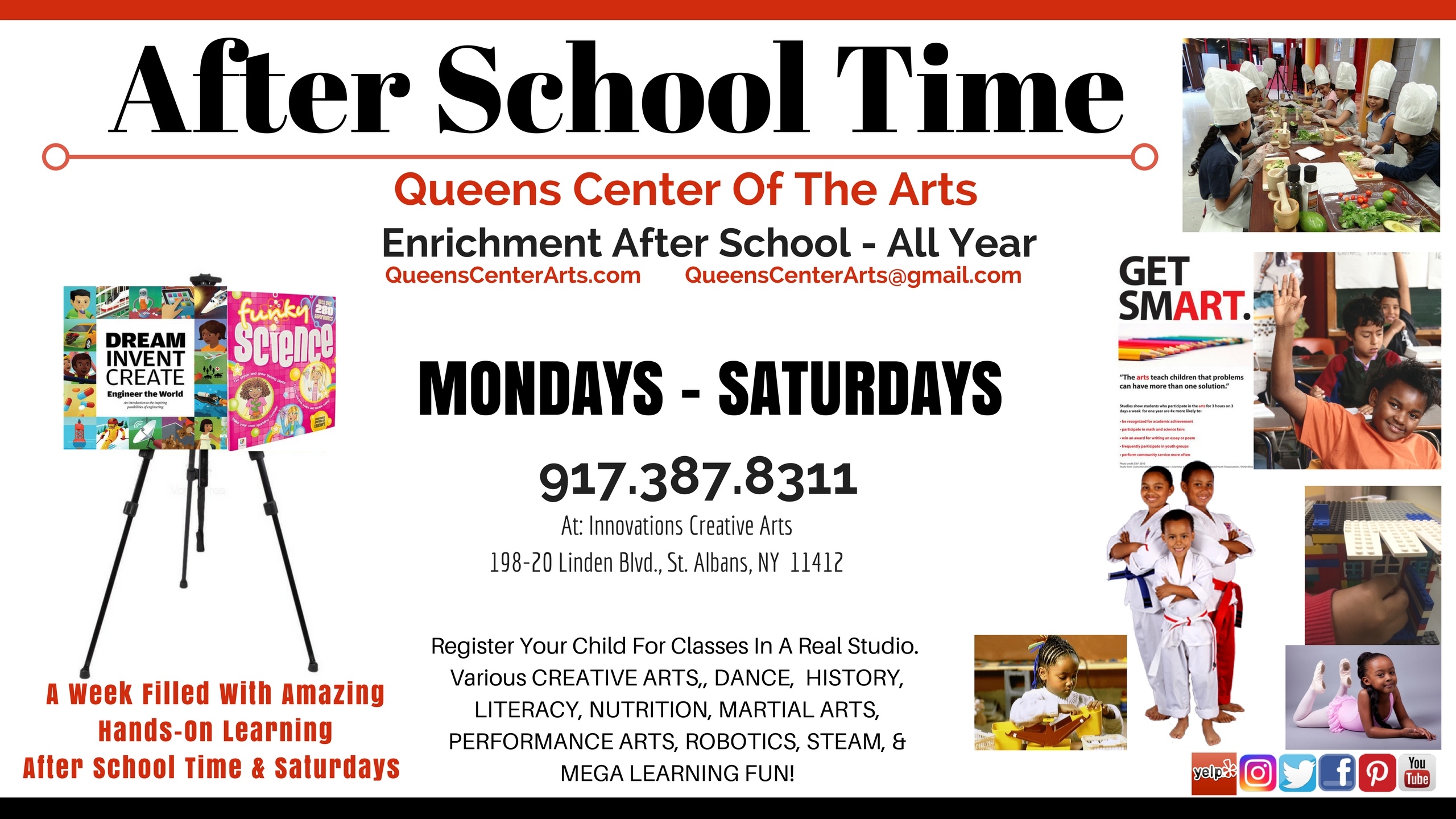 Low Weekly Rates payable Monthly. Restrictions may apply.
Date and Time
Location
Innovations In Creative Arts
198-20 Linden Blvd.
Corner of 199th Street
St. Albans, NY 11412