Description
Presented by Times Square Arts and the Clocktower Gallery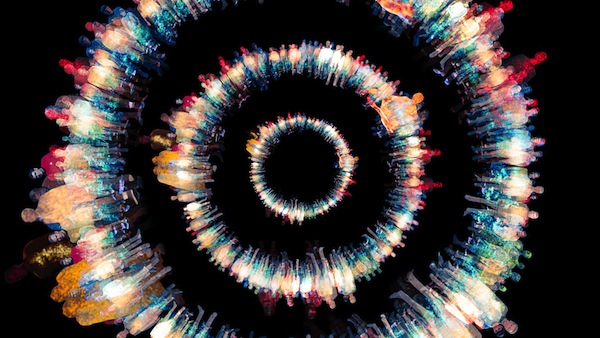 After Hours is a new joint venture of Times Square Arts and the Clocktower Gallery and it's aiming to bring creatives back to the hub of Times Square. Each month, After Hours will invite leading artists, musicians and performers to a very New York venue to expand the minds of visitors. Hyperallergic is proud to be the exclusive media partner for the series.
For the inaugural event next Wednesday night at the Grace Hotel, After Hours has invited world-renowned artist Marco Brambilla to premiere a new work, "Materialization/De-Materialization." Brambilla is known for his amazing ability to transform images culled from pop culture and the world around us into hypnotic, transporting video loops.
"Materialization/De-Materialization" will be a site-specific projection on water that draws its inspiration from Star Trek — yes, you heard that right. Brambilla has compiled video samples from the original TV series of characters "teletransporting" through space, which involves all of them dematerializing from one place and rematerializing in another. The characters are in a state of transition, just like people passing through Times Square, and Brambilla has taken their colored silhouettes and shaped them into a series of ever-expanding glowing rings.
After Hours was created by Times Square Arts and the Clocktower Gallery, with the goal of bringing experimental, multimedia programming to venues around Times Square every month. The artists will be chosen by Clocktower Director Alanna Heiss and Performance and Installation Curator Joe Ahearn.
Events are free but by invite only, and each month we'll be giving away a limited number of tickets. The first program, featuring Brambilla as well as an accompanying organ composition and performance by Cammisa Buerhaus, will take place Wednesday, April 10, at the Room Mate Grace Hotel (125 West 45th Street), from 9:30 to 11:30 pm.
RSVP here for tickets — plus a chance to see great art and meet the artists.
See you there!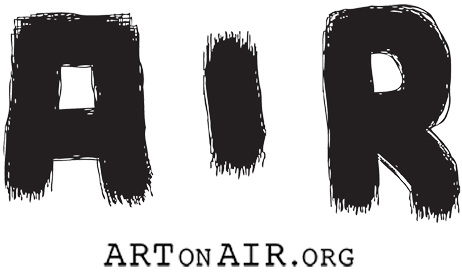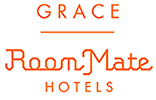 Organizer of After Hours in Times Square
Hyperallergic is a forum for serious, playful, and radical thinking about visual art. Combining the best of art blog and magazine culture, the Hyperallergic blogazine focuses on publishing quality writing and images from informed and provocative perspectives.