Description
- Nightlife - Movement - Community -

Not your typical yoga class! Crack a beer, pour a glass of wine, and come join us for 90 minutes of yoga, partner movement, and dance to a live DJ set. Tony Irwin will guide you through an all-levels flow class to build heat and drop you into your body while Don Savella provides the soulful house/R&B/funk tracks to keep you inspired to move! After class, stick around for drinks, music, games and mingling!

Come prepared to sweat, laugh, dance, breathe, stretch, drink, and socialize!

MISSION: Our mission is to provide a safe space for individuals to express themselves through yoga, movement, dance, and laughter to help foster happiness, community, and human connection.

---
HAPPY HOUR 7:00PM
CLASS 8:00-9:30PM
AFTER PARTY 9:30-11:00PM
---
FAQs
What is YOGOHANA?
YOGOHANA is a nightlife-inspired evening of movement, live DJ music, and socially interactive games to promote community.
What if I've never done yoga?
No problem! YOGOHANA is about making movement fun and accessible to every body. You don't have to practice yoga to enjoy the benefits of moving.
Is this an all ages event?
Since there will be alcohol, this is a 21+ event.
What should I bring?
-Bring your mat if you have one, loaner mats are available for $2.
-This is a BYOB event, please bring your favorite beer or wine to enjoy responsibly during class.
PLEASE NOTE: This event is held in an open access movement facility, we strongly encourage you to dress in layers until your body gets warm and moving.
What kind of yoga is it?
YOGOHANA provides a flow style that is accessible to all levels - especially beginners! Advanced options will be also be offered for those wanting to try different variations.
Parking
Plenty of parking along Stanton Rd. and the lot on the corner of Stanton Rd & Old Bayshore Hwy.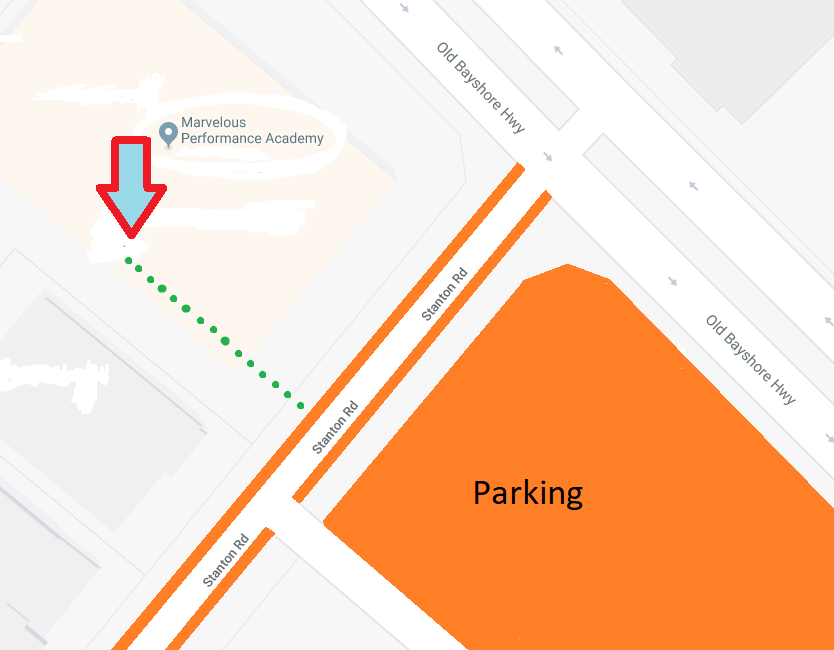 What if tickets are sold out on Eventbrite?
We have a limited number of tickets available for sale at the door. Please email us at yogohanasf@gmail.com if the event is sold out and you're planning on joining us.
What if I can't afford a full-price ticket?
YOGOHANA is about creating community, so if you feel the ticket cost is prohibitive, please contact us about options for you to attend.
Is there any way I can help with the event?
If you're interested in partnering or helping with any upcoming events, please send an email to yogohanasf@gmail.com
RATES:
Early Bird (limited availability) $25/person
Regular $30/person