Description
We've EXCEEDED capacity for our venue and are closing all new registrations with Complimentary Drink and Appetizers.
Professionals registering after 1/14/2017 are welcome to attend and network only. Drinks and Appetizers will be available for sale.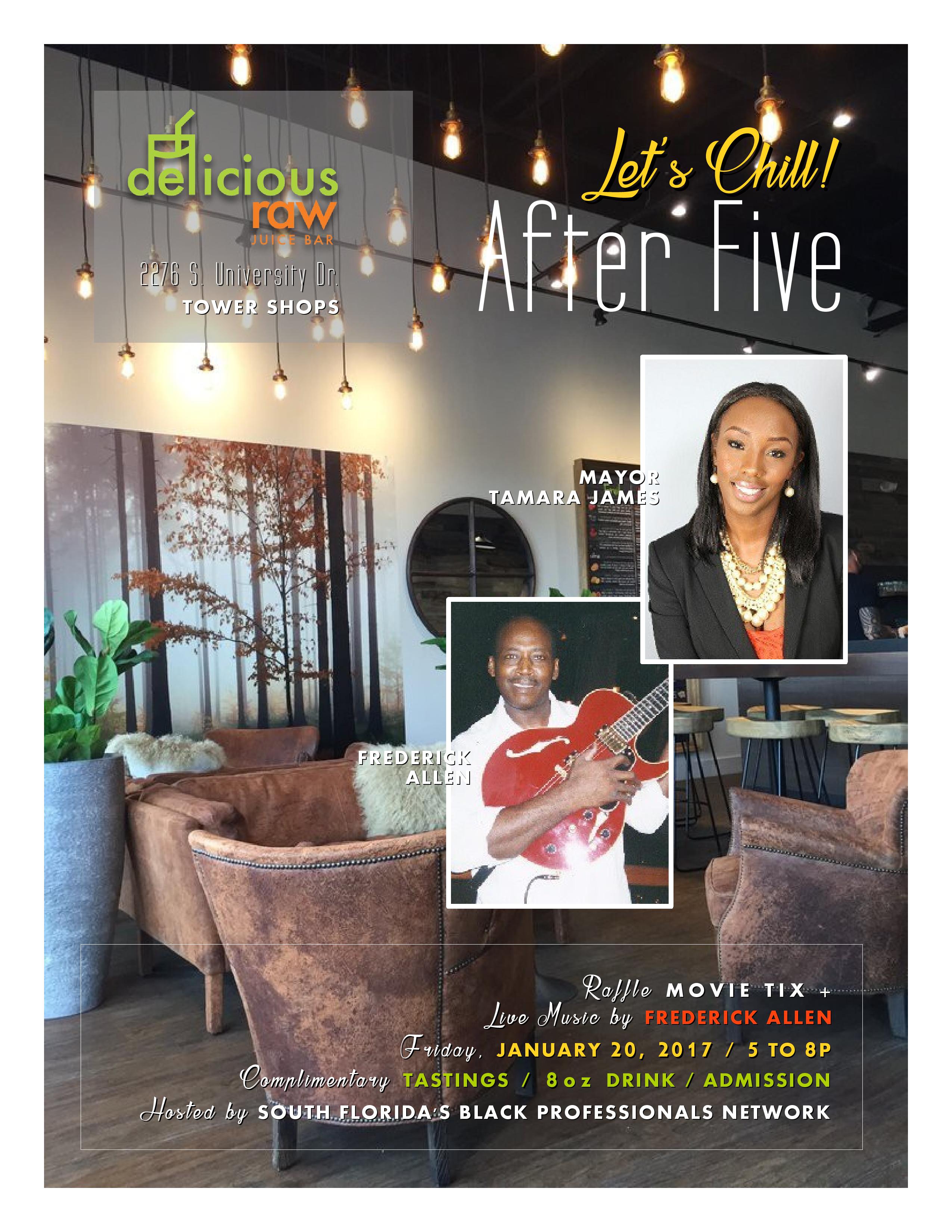 Let's Chill .. and Let's Settle Down ..
After Five with South Florida's Best Professionals!
Come Out and Enjoy an Evening of Inspiration, Motivation and Rejuvenation as we Bring in the New Year a New Way!
Engage Inside or Collaborate Outside as you enjoy the smooth jazz guitar of Frederick Allen!
Get to know Our Featured Guest .. leader, community advocate, University of Miami alumna, retired WBNA athlete, world traveler, mother and now newly elected Mayor Tamara James of Dania Beach!
Step into After Five with us as we kick off yet another innovative event .. a healthier happy hour for South Florida's professionals!
Deliciouis Raw, a Naples based Juice Bar is the perfect space for Our Inaugural 2017 Mixer! Their new Davie location in the newly built Tower Shops resonates Newness of Life!
Space is Limited! / Register for the 1st half / 2nd half or for both!