After Dark - NOLA

Multiple Dates
Event Details
AFTER DARK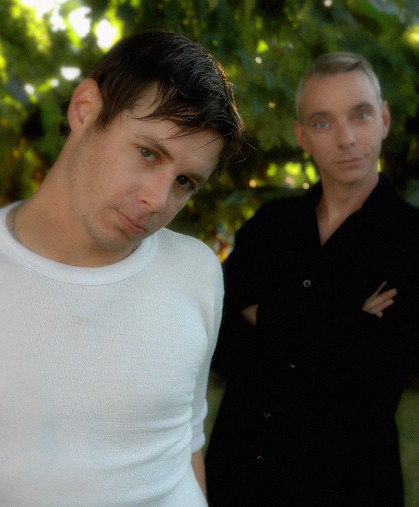 Big Bell Productions presents the southern premiere of AFTER DARK, an autobiographical play by author Steve Kluger.  This romantic comedy tells the story of two gay men finding, losing and possibly reclaiming the great love of their lives.  As the story opens, it's 3:00 a.m., a week before Christmas, and angst-filled attorney Ryan comes into a diner for a cup of coffee and to mull over an impending motion. Effervescent and seemingly wild boy Craig enters as well. As soon as he notices Ryan, Craig begins enticing the attorney into a date--or at the very least a one-night stand.  What commences is a dialogue-filled comedy of witty repartee that slowly reveals each man's fears, hopes, and inner longings.
The second act, set five years later at the same time and place, is essentially a celebration of "couple-ness" as Craig and Ryan fondly recall details of their life together — vacations, quirks, escapades, anniversaries and fights.  It's also about the breakup, politics, new values, good news and some bad news.
The friendship and love between the conservative Ryan and the wild Craig is brought to life by the abundance of lightly humorous banter, especially early in the development of the relationship. But there is also a deepening emotional involvement illustrated by the details these characters share with each other (or–when things are strained–throw at each other.) Mr. Kluger does a great job making us realize that it's worth taking a chance and falling in love.
AFTER DARK, directed by William B. Powell, stars Jeff Mallon and Trenton Ryan Perez. Performances are December 8 – 11 and December 16-18 at the Shadowbox Theater, 2400 St. Claude Ave.  All performances begin at 7:00 p.m.  Tickets are $15 in advance and $18 at the door. 
THE PERFORMANCE ON DECEMBER 9TH IS SOLD OUT.
Where

The Shadowbox Theater
2400 St. Claude Avenue
New Orleans, LA 70117


Multiple Dates
Add to my calendar