Description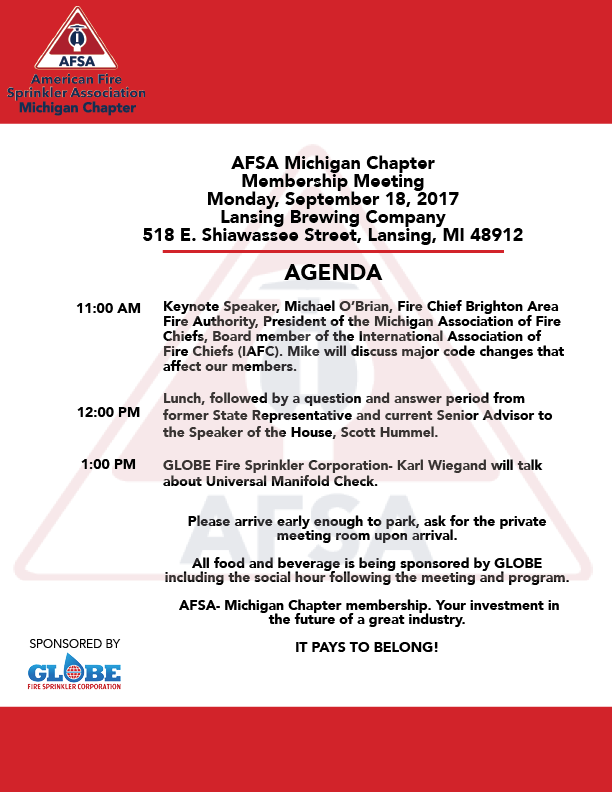 Please join us for a Membership Meeting of the American Fire Sprinkler Association Michigan Chapter on
Monday, September 18, 2017 at Lansing Brewing Company in Lansing, Michigan. We have a great program planned!
Note: All efforts of the AFSA Michigan Chapter are to support the Michigan Fire Sprinkler Industry.


All current members and prospective new members are invited to attend.


Please contact Frank L. Mortl (Michigan Chapter Executive Director) with questions about the AFSA Michigan Chapter.
Email:
fmortl722@gmail.com
Phone: 517-285-7665