Description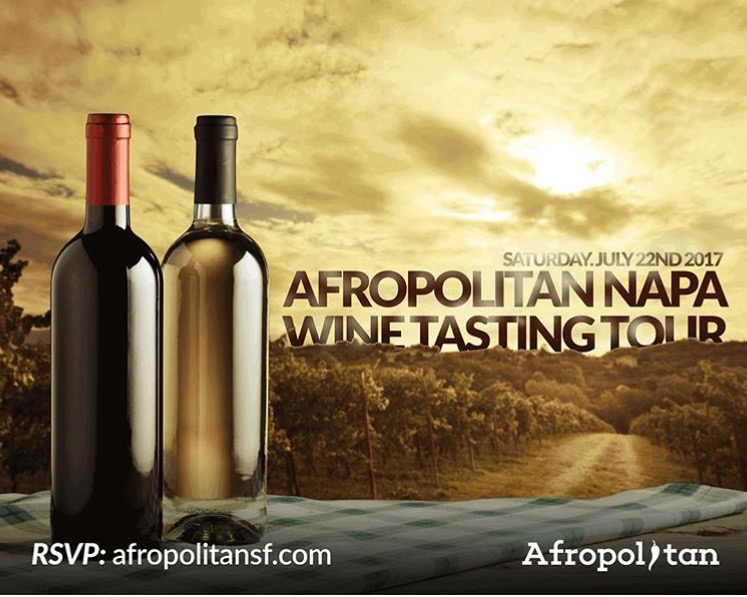 Afropolitan takes the sunny vineyards of Napa this summer.

The team will outlay a complimentary breakfast with mimosas on the bus ride down to our scheduled wine tour at the St. Claire Brown Winery in Napa. Amazing people, great music and a truly unforgettable experience.
A professional photographer will make sure our Instagram likes reflect the beauty in the people and the occasion as a whole lol.
The cost of the tour will be $90. You can pay half now and then the rest upon arrival. The first payment is due by Saturday July 15th.
You can choose to pay all at this time, or pay the remaining balance before entering the bus on Sat. July 22nd. We expect to head over with a group of 60 people.
Transportation:
We shall be heading down to NAPA in a shuttle bus. Please plan to arrive on time as the bus will be leaving on schedule from pickup points in the South Bay & East Bay. The plan is to arrive at Napa by 1pm.

You do not want to miss out on this amazing experience. Space is limited so RSVP early and invite a friend.