Description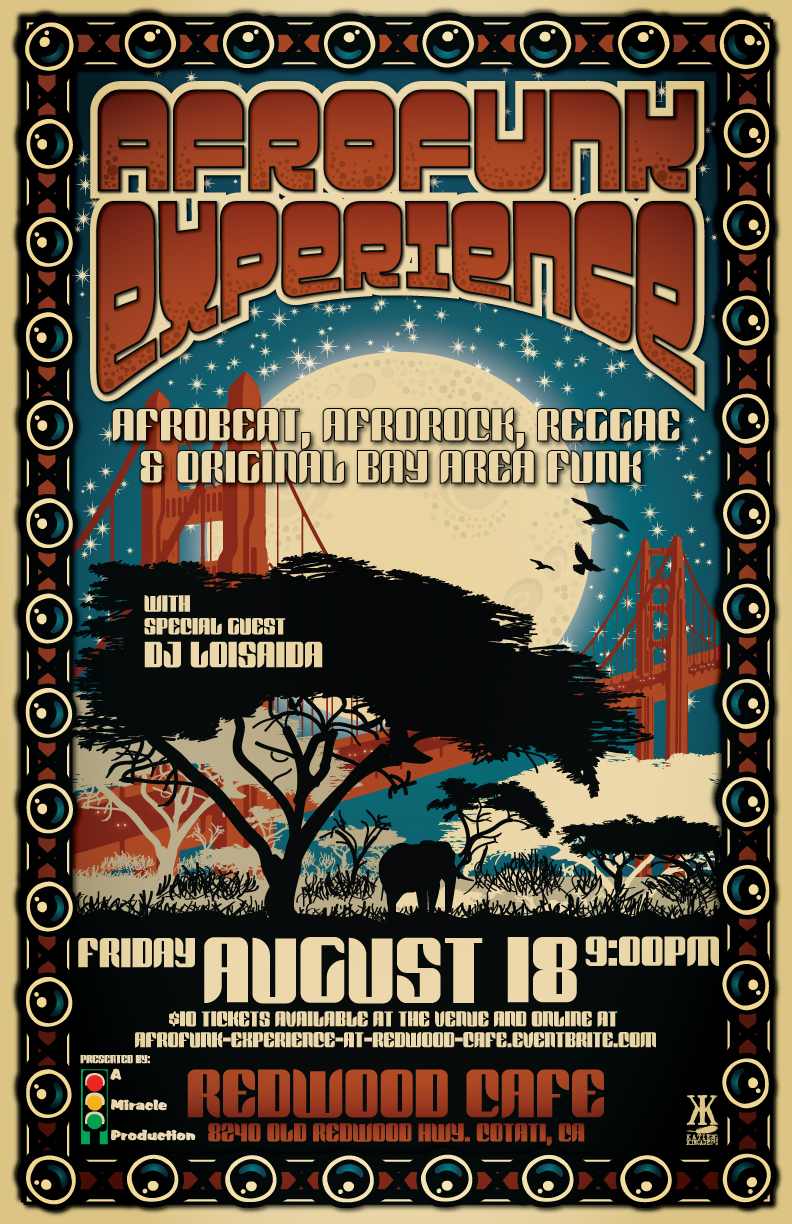 A Miracle Production [AMP] presents AFROFUNK EXPERIENCE returning to the Redwood Cafe Stage.
AfroBeat, AfroRock, Reggae & Original Bay Area Funk
Special Guest, DJ Loisaida
Guitarist/Singer David James (Spearhead, The Coup, Beth Custer) brings his sinewy style to counter the funk-metal stylings of lead guitarist Ken House (H.P. Riot). The precise funk-rock drumming of Paul Oliphant (Afrolicious, Will Magid Trio) with Wendell Rand's (Afrolicious, Tracorum, Youssoupha Sidibe) muscular dance grooves keep the band tight, while saxophonist David Boyce (Broun Fellinis, The Supplicants) and trombonist Alan Williams (Manicato, Katdelic) wail, their horns producing a sound that encompasses outward-bound jazz, classic reggae, afrobeat and R&B. Percussionist B. Lee thickens and adds flavor to the mix, and on top of all this, recent addition Sandy House adds her sultry voice and powerful stage presence.
Date and Time
Location
Refund Policy