AfroComicCon 2020 RELOADED (Virtual Free Event) December 5th & 6th
Sales Have Ended
Ticket sales have ended
Thank you for supporting AfroComicCon, we will see you in 2021!
Sales Have Ended
Ticket sales have ended
Thank you for supporting AfroComicCon, we will see you in 2021!
AFCC Reloaded will have two days of exciting panels, screenings, gaming, workshops. This is a replay of the October 24th Event, plus more!
About this Event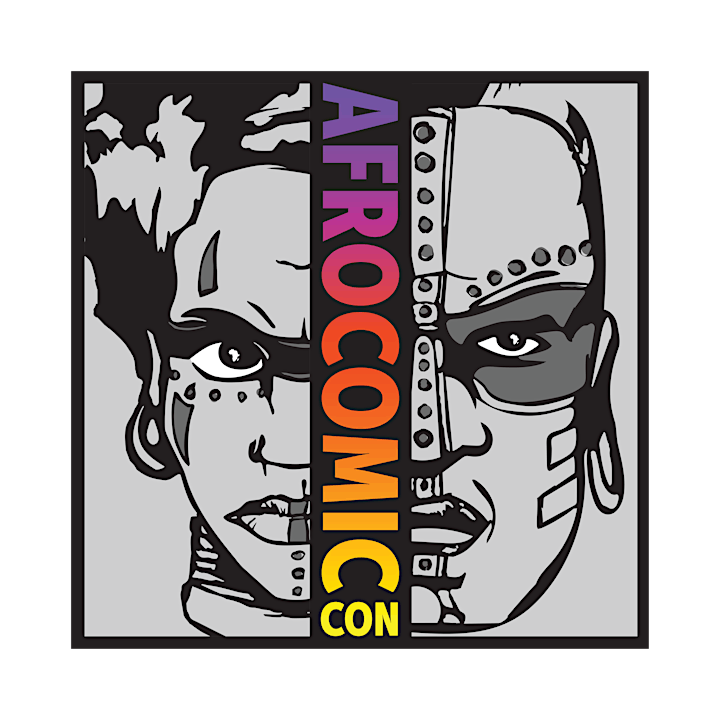 AfroComicCon 2020 Reloaded
December 5th 10 am - 5 pm
December 6th 11 am - 4 pm
Saturday & Sunday
Due to COVID-19 concerns, the annual event started in 2017 by the ​Oakland Technology & Education Center (OTEC) ​will be held virtually and free to the public via the AfrocomicCon website. AfroComicCon will be two days full of exciting panels, screenings of the AFCC International Film Festival winners, entertainment, gaming, cosplay, and special guests, as well as a virtual marketplace!
Programming
Panels are scheduled across multiple interests including Comics, Writing, Animation, Fitness, Community, and Writing. Each panel will be hosted by a thought leader in each discipline including celebrity guests, industry experts, and creatives. Also, participants and fans of all ages will enjoy entertainment throughout the day. Including a Live DJ stream, a Gaming tournament, Film Festival, musical guests, and a Virtual Cosplay Competition.
AfroComicCon's goal will be to provide a welcoming and safe virtual space for underrepresented nerds of color. Regardless of age, gender identity, sexual preference, religious beliefs, or special needs, all are invited to celebrate science-fiction, fantasy, comic books, gaming, and more in this special virtual event.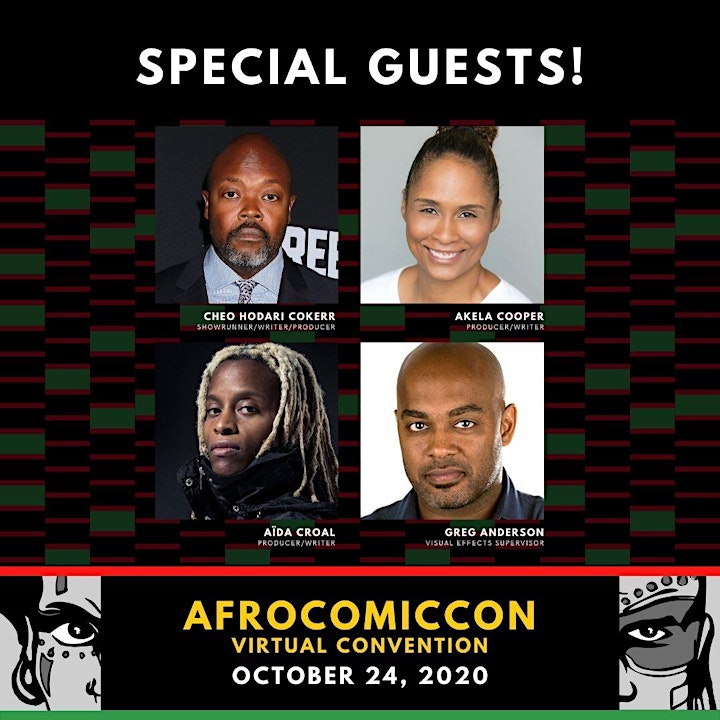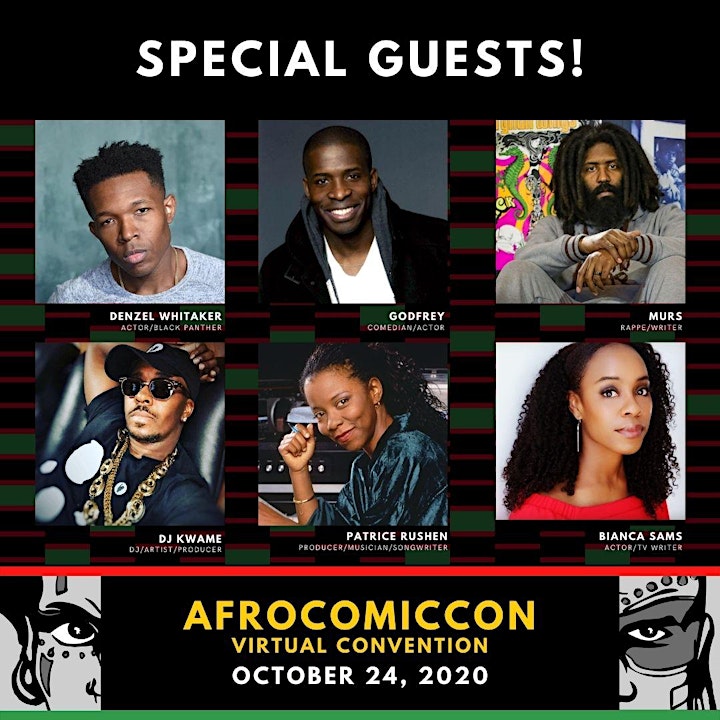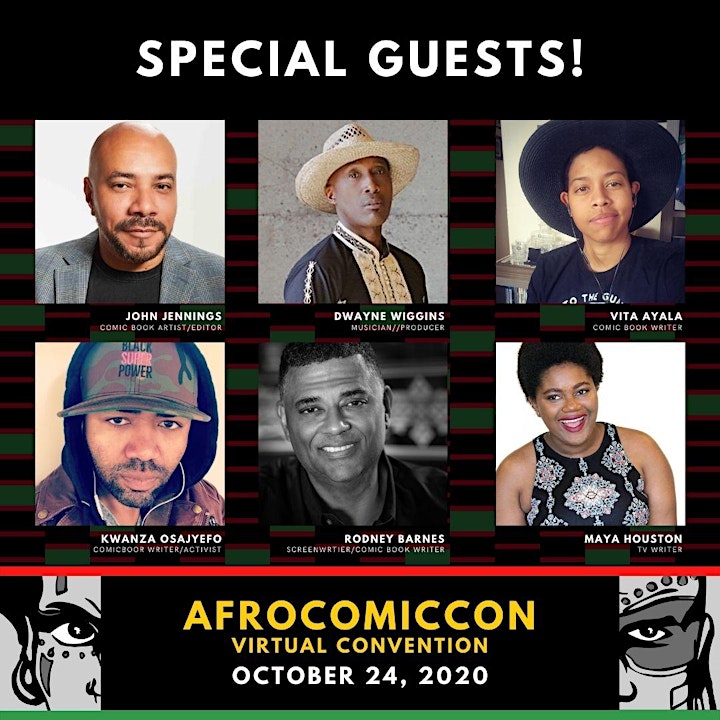 More Special Guests to be Announced Soon!
Follow us on social media for updates!
AFROCOMICCON VIRTUAL
Programming highlights
(for a full list of programming, please go to afrocomiccon.org)
Creating a Superhero Show: The team behind Marvel's Luke Cage
A special panel with some of the creative team behind Luke Cage and how success of the show set the precedent for other genre shows with predominantly Black storylines like Watchmen, Black Lightning and even Lovecraft Country.
Cheo Hodari Coker - showrunner/producer/writer (Marvel's Luke Cage, CREED 2, Almost Human, Southland)
Akela Cooper - producer/writer (Marvel's Luke Cage, Star Trek: Strange New Worlds, American Horror Story, The 100)
Aida Croal - producer/writer (Marvel's Luke Cage, Jessica Jones, Y: The Last Man)
Gregory Anderson - FX Lead (Marvel's Luke cage,Iron Fist, the Punisher, The BlackList)
Host: Karama horne (a.k.a. theblerdgurl)
Storyboarding as the foundation of Animation
The Copeland Brothers life and times through Story Boarding! Find out how two brothers who loved to draw became directors of Marvel and DC animated films and are now directors at DreamWorks. Plus, learn the basics of storyboarding!
Chris Copeland (Kipo and the Age of Wonderbeasts, Batman Hush, Batman the Killing Joke, Batman Hush, The Death and Return of Superman)
Justin Copeland (Batman the Killing Joke, Batman Hush, The Death and Return of Superman)
Pursuing the Dream An actor's Life
A talk with film and TV actors who have had long careers in LA and NYC
Denzel Whitaker (Black Panther, The Purge)
Onika Day (Wu-Tang: An American Saga, Billions)
Ricco Ross (P-Valley, Aliens: Last Stand)
Host: Hally Bellah-Guther (OTEC)
Queer Comicbook Creators Discussion
An insider's look at the comic book creation process and what it's like writing as a queer creator and interpreting queer characters in a his/her world.
Danny Lore (they/them) - (Queen of Bad Dreams, James Bond,
Greg Anderson Elysée (he/him) - (Is'Nana the WereSpider)
D.J. Kirkland (he/him/they/them) - (The Black Mage)
Host: Isake Smith (she/her)
The Comic Book Spectrum: Black Women in Comics
Women in Comics Collective International is an organization that serves to highlight the work and merit of marginalized people working in the comic book industry; especially that of Women and Non-binary Folks of Color. They have an ongoing professional panel series, The Comic Book Spectrum, that focuses on the constant evolution of the comic book medium and how it affects our community at large. In this segment, they'll discuss the current trends in the industry and what are our next moves in this new Pandemic Era.
Alitha E. Martinez (Black Panther: World of Wakanda, Omni)
Micheline Hess (Malice in Ovenland)
Barbara Brandon-Croft
Steph I. Will (But What if Though?)
Host: Regine L. Sawyer (founder: Women In Comics Collective International)
Launching Successful Comics and Kickstarters
This session will delve deeper into the world of indie comics and how some of the industries top creators build robust universes, deliver high-quality content, and reach the masses with crowdfunding.
Kwanza Osajyefo (BLACK, Black Mask)
T.J. Sterling (Okemus, RAE Comics)
Newton Lillavois (Crescent City Monsters, Dream Fury Comics)
Greg Burnham (Tuskegee Heirs, The Search for Sadiqua)
Host: T.J. Sterling
Hip Hop and Comics
Patrick A. Reed brings his popular SDCC panel to AFCC! Hip-Hop and comics exist in constant communication: namechecking and reflecting each other, trading ideas back and forth, and sharing many common inspirations and influences. In this program, creators and innovators will join historian and journalist Patrick A. Reed to discuss the ties between these two vital creative cultures.
Miles Brown - actor (star, Blackish)
Jack Brown - dancer/producer (a.k.a. - Wildchild)
LiKWUID - DJ/emcee
Danny Lore
Vita Ayala
Tajai
Kwamé
Chali 2na
Murs
Blue Black
Eric Orr
Dart Adams
T3 of Slum Village
Host: Patrick A. Reed
Black Comic Convention Founders Panel
From the early Pioneers to AfroComicCon: Black Comic Cons past present and future!
John Jennings (Schomburg: Black Comic Book Fest)
Turtel Onli (Black Age of Comics)
William Foster (ECBACC)
Naseed Gifted (KhemFest)
Joseph R. Wheeler III
Hilton George (BlerdCon)
Michael James (AfroComicCon)
Hally Bellah-Guther (AfroComicCon)
Becoming a Successful TV Writer in Today's Crowded Landscape
What's the key to creating lasting success in Hollywood? First, it's honing your craft. Second, it's knowing the difference between "Breaking in" and "Making it last". Third… well you'll just have to come to the Becoming a Successful TV Writer in Today's Crowded Landscape panel to find out more. Join professional writers Liz Benjamin, Bianca Sams Mercedes Valle, Maya Houston, and Kate McCarthy for a fun and frank conversation about what it really takes to survive and thrive in the high-stakes world of Film and Television. How they got in. How they stayed in. How they're building bridges for lasting success. Spaces are limited, so RSVP today.
Bianca Sams (Charmed, Titans)
Mercedes Valle
Maya Houston (Arrow, Batwoman)
Kate McCarthy (Titans)
Liz Benjamin
Uniting Panafrican voices to tell stories by Kugali Media
Many people outside of Africa see the continent almost as if it were a country. As much as we try to educate people on how different we all are across the continent, we also take advantage of the situation. We find that collaboration in an industry that is still in its infancy yields greater results than competition. Kugali will be sharing nuggets on how we have done this so far.
Tolu Olowofoyeku
Bill Masuku
Juni Ba
Joelle Mandengue
Salim Busuru
Anime Illustration Tutorial - Clip Studio Paint
Artist: Morgan Bissant
User Interface and User Experience in Game Development
One of the biggest areas in need of creative people, in gaming, is in the development of User Interface and User Experience design or UI/UX. UI/UX is a term that gets thrown around a lot and you may see job postings for it. But what is it really? We will dive into what being a UI/UX designer really means and have a demonstration of a typical design process for a game interface.
Greg Eichholzer - UI/UX Lead. School of Game Development at the Academy of Art University
Blerds in the Hood
The Resident Super Villain, Jay Washington, and The Swaggy Blerd, Winston A. Marshall are bringing you a new perspective of pop culture, sports, and more from a black nerd or Blerd point of view.
Jay Washington
Winston S. Marshall
Keeping it Real: Sci-Fi, Fantasy and Fandom in Fiction for Young Readers
In this conversation, award-winning authors Aya de Leon and Torrey Maldonado will discuss the role of magic, fantasy, science fiction, and comic book fandom in their young adult, middle grade, and children's chapter books. How do supernatural elements and storylines bring stories to life, whether it's sci-fi or more realistic fiction? In particular, how do these elements help us explore issues of race, gender, and other political issues for young readers?
Aya de Leon
Torrey Maldonado
Entertainment
AfroComicCon Cosplay Competition hosted by MelaninSquared
AfroComicCon Gaming tournament hosted by MelaninGamers
AfrocomicCon Film Festival hosted by Nsenga Burton (The Burton Wire)
AfroComicCon Podcast Launch hosted by Shannon Holbrook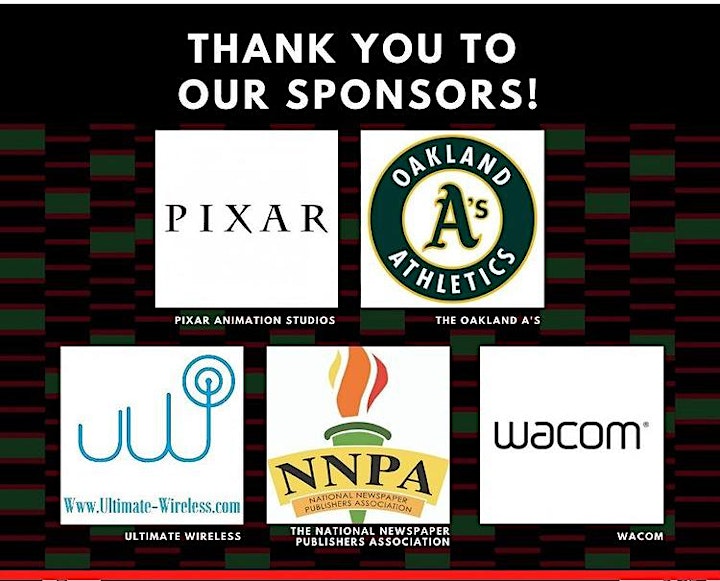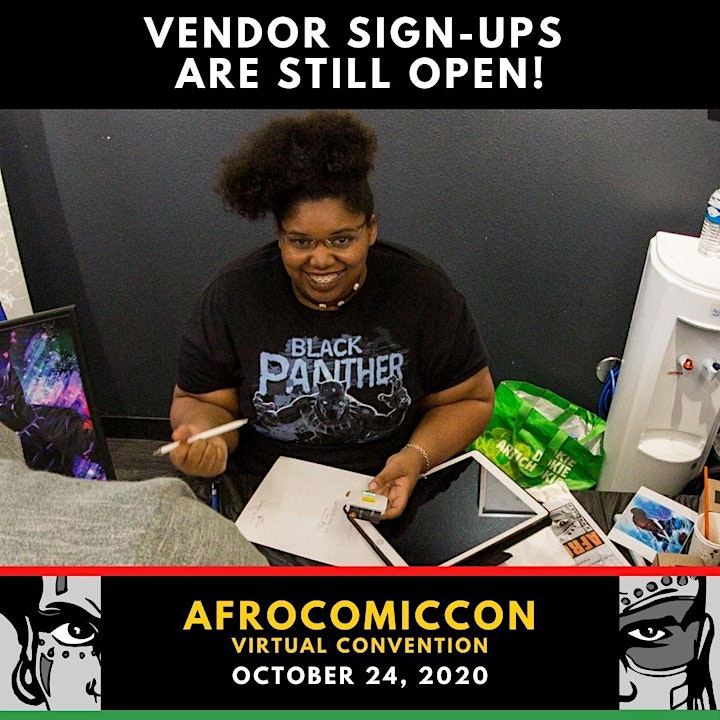 There's still time to be a vendor at our AfroComicCon Virtual Convention. The vendors will launch on Black Friday, November 27th. You can place your Logo and link to your store or website on the AfroComicCon Vendor page for a flat fee of $20, PLUS we will play up to a one-minute video advertisment of your brand or store that will be shown throughout the event days. For details, click the following link.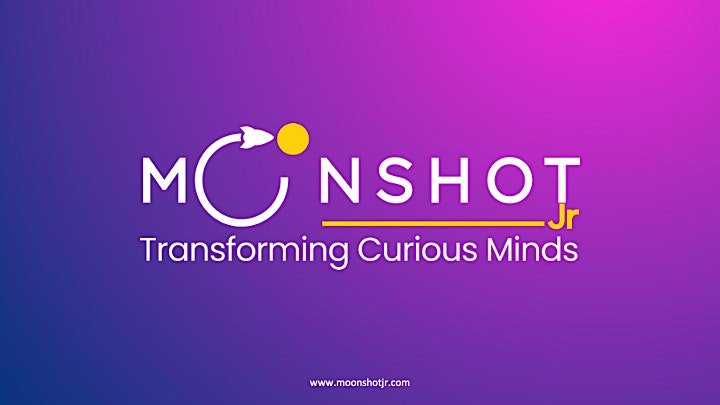 AFCC is Collaborating with Moonshot Jr. to empower girls in STEM!
Empowering‌ ‌rising‌ ‌Innovators‌ ‌and‌ ‌Entrepreneurs‌ ‌
Collaboration‌ ‌ ‌
AfroComicCon-OTEC‌ ‌is‌ ‌thrilled‌ ‌to‌ ‌partner‌ ‌with‌ ‌Moonshot‌ ‌Jr.‌ ‌in‌ ‌order‌ ‌to‌ ‌raise‌ ‌awareness‌ ‌and‌ ‌funds‌ ‌to‌ ‌start‌ ‌leveling‌ ‌the‌ ‌playing‌ ‌field‌ ‌for‌ ‌girls‌ ‌and‌ ‌young‌ ‌women‌ ‌(of‌ ‌color‌ ‌in‌ ‌particular),‌ ‌who‌ ‌could‌ ‌pursue‌ ‌STEAM‌ ‌(‌Science,‌ ‌Technology,‌ ‌Engineering,‌ ‌Arts,‌ ‌Math‌)‌ ‌as‌ ‌well‌ ‌as‌ ‌entrepreneurship and‌ ‌innovation‌ ‌in‌ ‌Tech,‌ ‌such‌ ‌as‌ ‌Robotics,‌ ‌Artificial‌ ‌Intelligence,‌ ‌App‌ ‌Development,‌ ‌Game‌ ‌Development,‌ ‌and‌ ‌Creative‌ ‌Art‌ ‌fields.‌ ‌
‌We‌ ‌are‌ ‌looking‌ ‌to‌ ‌provide‌ ‌the‌ ‌opportunity‌ ‌for‌ ‌6‌ ‌children‌ ‌between‌ ‌the‌ ‌ages‌ ‌of‌ ‌10‌ ‌-‌ ‌17‌ ‌to‌ have‌ ‌access‌ ‌to‌ ‌the‌ ‌Moonshot‌ ‌program‌ ‌for‌ ‌12‌ ‌months.‌ ‌They‌ ‌will‌ ‌have‌ ‌access‌ ‌to‌ ‌the‌ curriculum‌ ‌provided‌ ‌by‌ ‌Moonshot‌ ‌and‌ ‌accountability‌ ‌measures‌ ‌included‌ ‌with‌ AfroComicCon.‌ ‌At‌ ‌the‌ ‌end‌ ‌of‌ ‌their‌ ‌time‌ ‌in‌ ‌the‌ ‌program,‌ ‌there‌ ‌will‌ ‌be‌ ‌a‌ ‌showcase‌ ‌and‌ presentation‌ ‌from‌ ‌each‌ ‌student‌ ‌and‌ ‌the‌ ‌product‌ ‌they‌ ‌created.‌ ‌ ‌
CLICK HERE TO LEARN MORE AND MAKE A DONATION
FAQs
How can I contact the organizer with any questions?
Call Hally at (510) 883-3874

A look back at AfroComicCon's first year, 2017!
The reasons for being here are as relevant as ever in 2020! Coming together to celebrate our love for all things comics, creativity and our AfroAmerican culture, with each other as well as with all our friends and Allies!