Description
RSVP, Drop in, and bring Friends!
Come celebrate with Afrobeat Fit as we kickoff Summer17!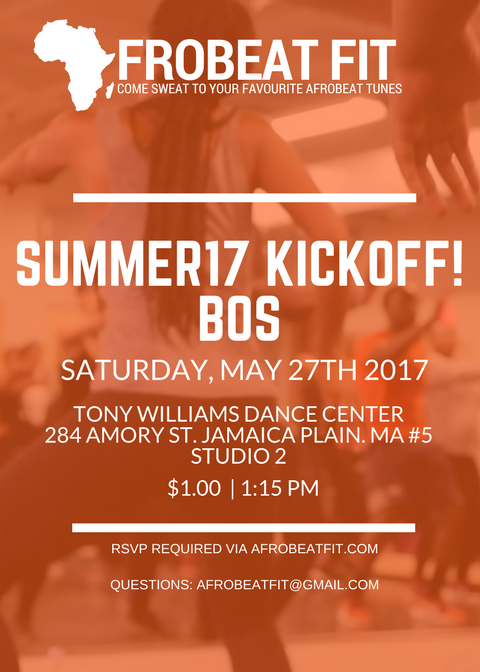 We are celebrating good vibrations, sun and more classes to come. Friends and family of Afrobeat Fit are welcome and event is ONLY $1.00!
Afrobeat Fit is a 1 hour fitness party where movement and music derive from West Africa & the UK. Classes are for anyone and eveyone who love music. Afrobeat Fit has been sweeping through Massachussetts, Rhode Island and New York!
See Afrobeat Fit in Motion here: https://www.youtube.com/watch?v=srbDbv0gQgE
Learn more: AfrobeatFit.com
Cannot wait to sweat with you soon!
Afrobeat Fit
Follow us on Social Media: @AfrobeatFit