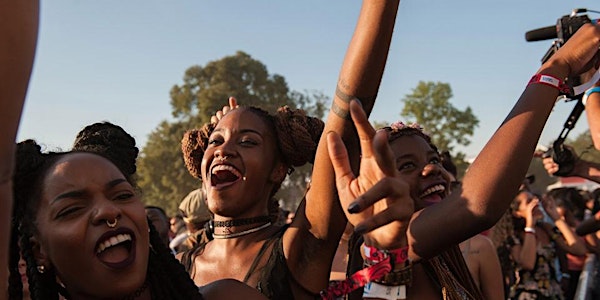 Afro Soca Love : Durham **Official Black August Block Party**
When and where
Location
506 E. Ramseur Street Durham, NC 27701
Description
The largest multicultural celebration of LOVE in North America is headed to North Carolina! Over 50 cities, now we are back in Durham! The offical Block Party for the Black August In The Park Festival!
---
Brought to you by Captain Morgan and Black August In The Park!

Afro Soca Love is an Afro-Caribbean rave infused celebration of LOVE. A unique rave inspired atmosphere with an African and Caribbean twist, Afro Soca Love boasts a variety of fun-filled activities that promise to leave our tribe of LOVE yearning for more.

In an effort to promote unity while sharing African and Caribbean culture, our organization aims to immerse our tribe of attendees in a truly memorable experience.

We live by culture and lead by love.

www.afrosocalove.com

---------------------------------------------------------------------

Live International DJs

21+ Show

Special Live Performances

For direct contact information & tables:

US: 2025039232

LEGAL: As a condition of your attendance at "Afro Soca Love," you agree and irrevocably consent to your image and/or likeness being captured on film and or video, the benefit of which shall vest in Afro Soca Love. It's licensees, successors and assigns, and may be distributed throughout the world in perpetuity, without limitation. All sales are final and non-refundable. With ticket purchase, you agree to receive communications from Afro Soca Love and DJ MAGA Enterprises LLC.