North America's largest multicultural celebration of LOVE! | 21+
About this event
The largest multicultural celebration of LOVE in North America is headed to back to Atlanta! Over 56 cities, now we are finally back in Atlanta even BIGGER & BETTER!
Afro Soca Love is an Afro-Caribbean rave infused celebration of LOVE. A unique rave inspired atmosphere with an African and Caribbean twist, Afro Soca Love boasts a variety of fun-filled activities that promise to leave our tribe of LOVE yearning for more.
In an effort to promote unity while sharing African and Caribbean culture, our organization aims to immerse our tribe of attendees in a truly memorable experience.
We live by culture and lead by love.
Brought to you by Captain Morgan & Samsung
www.afrosocalove.com
Live International DJs
21+ Show
Special Live Performances
US Hotline: 2025039232
LEGAL: As a condition of your attendance at "Afro Soca Love," you agree and irrevocably consent to your image and/or likeness being captured on film and or video, the benefit of which shall vest in Afro Soca Love. It's licensees, successors and assigns, and may be distributed throughout the world in perpetuity, without limitation. All sales are final and non-refundable. With ticket purchase, you agree to receive communications from Afro Soca Love and DJ MAGA Enterprises LLC.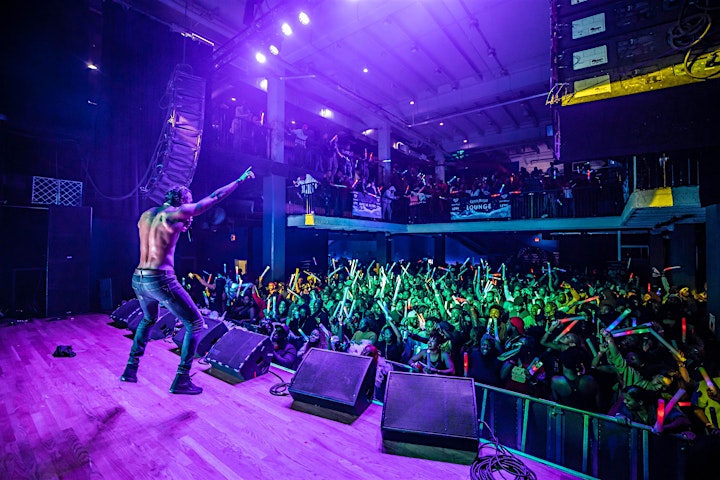 Organizer of Afro Soca Love: Atlanta | 21+
Established in 1989, and originally housed for an amazing 27 years in its legendary North Avenue location inside the historic Dupree's Excelsior Mill, The Masquerade has presented most everyone who is anyone in the rock, alternative, indie, electronic, metal, punk and hip hop genres of live music.  The venue's stages have played host to a list of artists which reads like a dessert menu of alternative music royalty.  Nirvana, Nine Inch Nails, Radiohead, Foo Fighters, Soundgarden and Fugazi once graced the same stages that are today occupied by Odesza, Death Grips, Future, In This Moment, Little Dragon, Taking Back Sunday and countless other amazingly popular and influential bands.