Description
JetPro Entertianment Inc is proud to present the Afro Night Party (Part 1) with a special live poerformance from the one and the only Longue Longue the "African Liberator".
This will be Longue Longue's frist ever concert in the Chitown. You don't want to miss this party for any reason.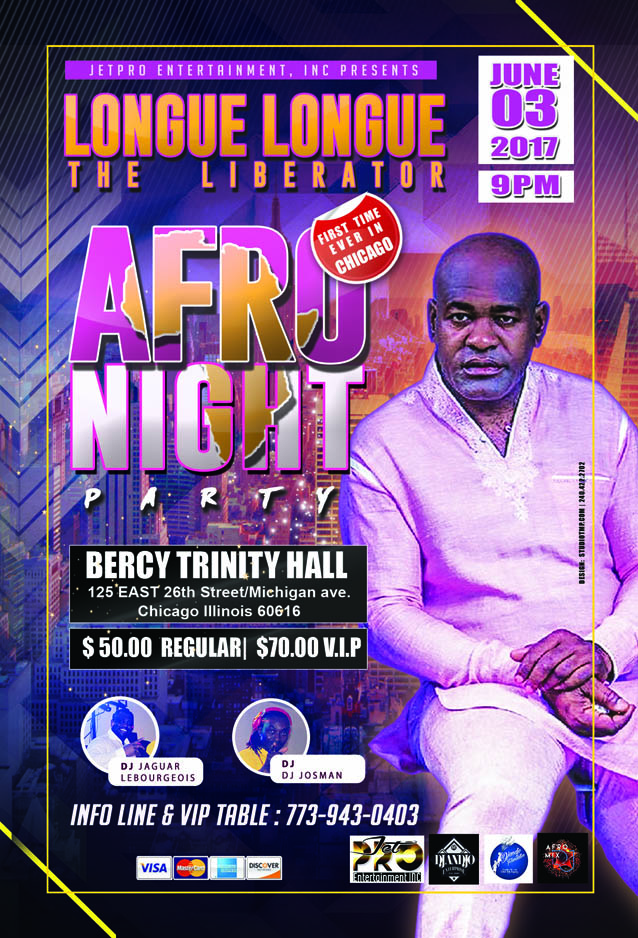 Event Venue: Bercy Trinity Hall - 125 East 26th Street Chicago, IL 60616
Time: 9:00 PM - 4:00 AM ...
Music by: DJ Josman l'International & DJ Jaguar LeBourgeois
For more info call: 773-943-0403