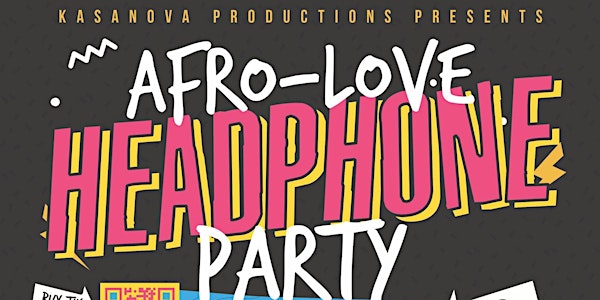 Afro-Love Headphone Party
The First MKE Afro-Love event where you enjoy Hip-hop, R&B, and Afrobeats played through 3 wireless headphone stations, with 4 live DJs!
When and where
Location
Best Place at the Historic Pabst Brewery 917 West Juneau Avenue Milwaukee, WI 53233
About this event
We're back again and switching it up!!!
Milwaukee's First Afro-Love Headphone Party is the perfect way for the music eclectics to relax and enjoy a variety of music after a hard week of work. Come out and enjoy your Friday night listening to R&B, Hip-hop, and Afrobeats music played through 3 wireless headphone stations, with 4 live local DJs!
When you arrive, you'll receive a pair of Kasanova branded wireless headphones. You can adjust your volume and choose between three DJ stations with a flip of a switch. Each headset has a colored LED light that displays a different color (BLUE, RED, GREEN) depending on what channel you are listening to, so you can dance along with those listening to the same station. You are still able to socialize too; just lower the volume or take the headphones off to talk to a friend or meet someone new. In addition, there's no ringing in your ears when you leave, unless you want them to!
The bar will be open for purchase with specials all night. So bring your dancing shoes and a friend!
**By attending our parties, you are subjected to photos and videos to be used in future promotional efforts via our website, social media and print marketing.**
Get to know Kasanova Productions: www.djkasanovamusic.com