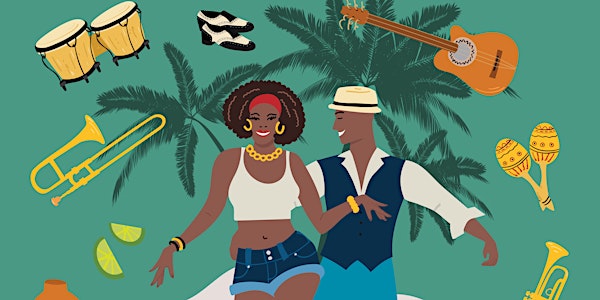 Afro-Latino Caribbean Day Celebration
Afro-Latino Caribbean Day Celebration
When and where
Location
Sandy Spring Slave Museum 18524 Brooke Road Sandy Spring, MD 20860
About this event
FAMILY-FRIENDLY FREE EVENT!!! The Sandy Spring Slave Museum and African Art Gallery will present their second Afro-Latino Caribbean Day Celebration on Saturday, August 20, 2022, from 12-6 pm.
Register quickly to Join us at the Sandy Spring Slave Museum, 18524 Brooke Road, Sandy Spring, MD and
enjoy the Free outdoor and indoor exhibits, sights, sounds, Food trucks and vendors with Latino, African and Caribbean cuisine. Also a variety of non-food vendors will be available and drumming circle demonstrations for youth and adults.  At 12:30pm - 1:00pm, there will be a Tribute to Marcus Garvey with speakers and presenters at our outdoor permanent plaque installation of Latino, African-American, African and Caribbean notables.
Guest panelists will share the contributions that people of African descent have made to our community and global culture, through our "Black Doll Exhibit" and "Foodways" presentations happening inside the Museum. The festival will highlight World Music from the diaspora, dances with audience participation and songs of courage and freedom in Spanish, French and Creole.  Our program will end with bands from Panama and Trinidad and Tobago and include a carnival display of vibrant costumes and national dress.  The performers and indoor presenters are curated by multi-awarded artist and producer, Althea Grey-McKenzie and The White House Studios.  We are celebrating the values and issues important to the Afro-Latino Caribbean community and inclusion of diverse cultures. Come join us!
For non-food vending - please contact CAANE.Culture@gmail.com or call 240.515.6757.