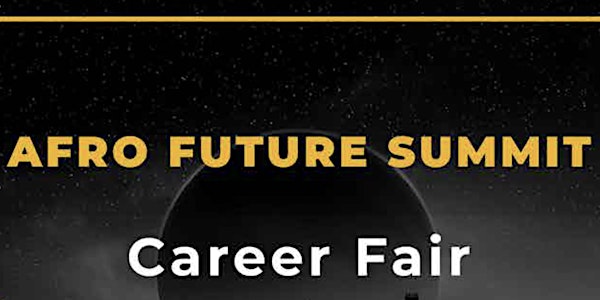 Afro Future Summit (Virtual Career Fair)
Afro Future Summit (Career Fair)
By Global Startup Ecosystem
Date and time
Tuesday, November 22, 2022 · 7 - 9am PST
About this event
About the Career Fair:
As an industry that shapes society for what's next, it is imperative that we tackle the diversity issue that has stagnated the tech industry for decades.
Our annual career fair program is geared to provide the highest levels of professional exposure to a diverse community of potential hirees, career strategists, educators, and diversity in tech stakeholders.
Our past events have consistently brought in an average of 1000+ attendees, corporate leaders, government partners and high level speakers.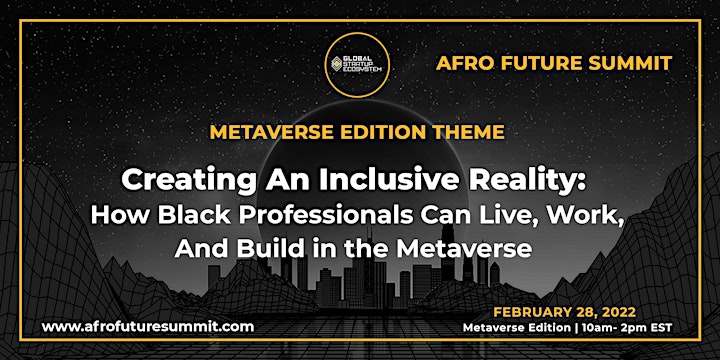 About Afro Future Summit:
Afro Future Summit is the world's most iconic summit curating an active network of black futurists, investors, tech entrepreneurs, celebrities, politicians and business moguls. Each year the program gathers thousands of pioneers from across the USA and around the world to address and tackle challenges that affect the people of African descent. 
We are pleased to announce the 2nd Annual Afro Future Summit  powered by Global Startup Ecosystem (GSE) scheduled to bring 10,000 Digital Delegates in partnership with Microsoft, Meta Reality Labs, Google Cloud, AWS, IBM Cloud, Hubspot, Sendgrid, & More.
The Theme for 2022,"Creating An Inclusive Reality; How to Live, Work, And Build in the Metaverse". 
For interests related to speaking, sponsorships, and partnerships, please direct inquiries to events@globalstartupecosystem.com.
Afro Future Summit Media Team
(E) events@globalstartupecosystem.com
(W) http://afrofuturesummit.com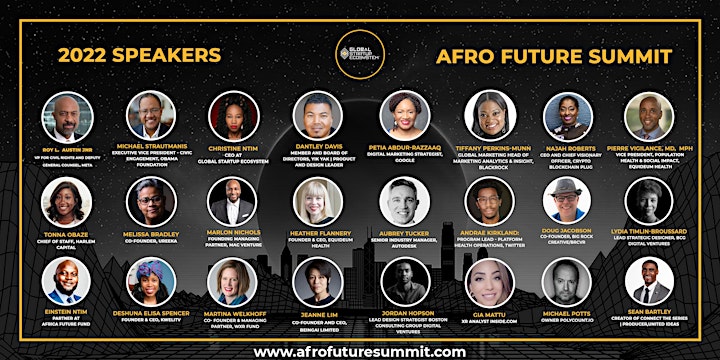 2022 AFRO FUTURE SUMMIT SPEAKERS.
Roy L. Austin Jnr: VP for Civil Rights and Deputy General Counsel, Meta
Michael Strautmanis, Executive Vice President - Civic Engagement, Obama Foundation
Tiffany Perkins-Munn: Global Marketing Head Of Marketing Analytics & Insight, BlackRock
Jeanne Lim: Co-founder and CEO, beingAI Limited
Christine Ntim: CEO, Global Startup Ecosystem
Dantley Davis: Member and Board of Directors, Yik Yak
Najah Roberts: CEO & Chief Visionary Officer, Crypto Blockchain Plug
Martina Welkhoff: Managing Partner, WXR Fund
Marlon Nichols: Founding Managing Partner, MaC Venture
Melissa Bradley: Co-founder, Ureeka
Andrea Kirkland, CSSBB: Program Lead - Platform Health Operations, Twitter
Pierre Vigilance, MD, MPH Vice President, Population Health & Social Impact Equideum Health
Heather Flannery: Founder & CEO, Equideum Health
Aubrey Tucker: Senior Industry Manager, Autodesk
Doug Jacobson: Co-founder, Big Rock Creative/BRCvr
Lydia Timlin-Broussard: Lead strategic designer, BCG Digital Ventures
DeShuna Elisa Spencer: Founder & CEO, KweliTV
Michael Potts: Owner, M2 Studio (XR Metaverse content agency)
Jordan Hopson: Lead Design Strategist, Boston Consulting Group Digital Ventures
Einstien Ntim: Partner, Africa Future Fund
Tonna Obaze: Chief of Staff, Harlem Capital
Petia Abdur-Razzaaq: Digital Marketing Strategist I Grow with Google Speaker
Gia Mattu: XR Analyst
Sean Bartley: Creator of Connect The Series | Producer,United Ideas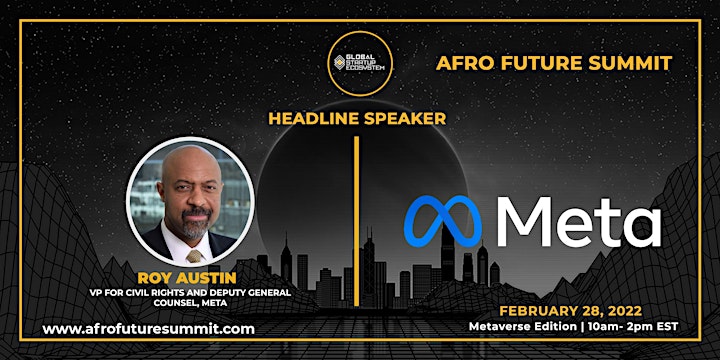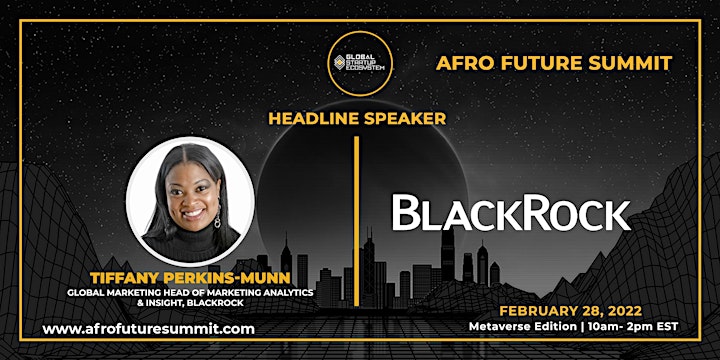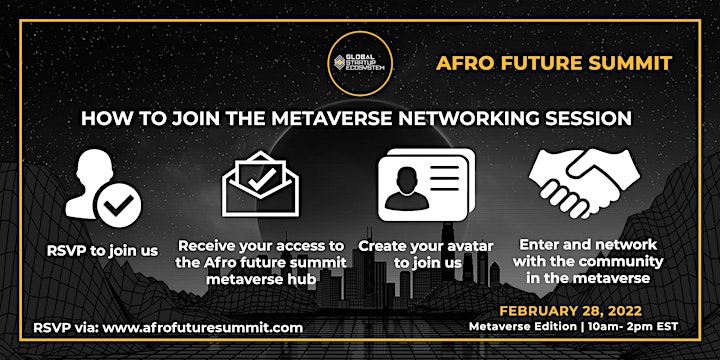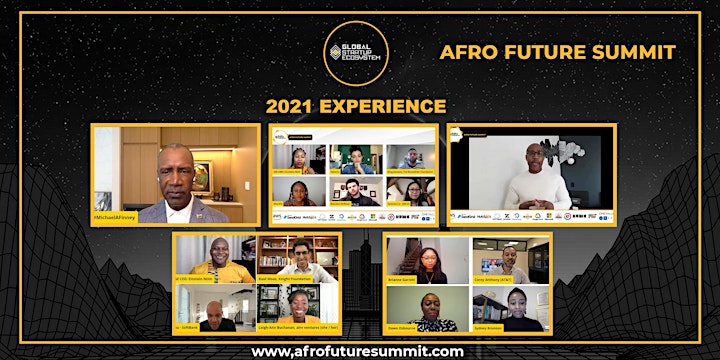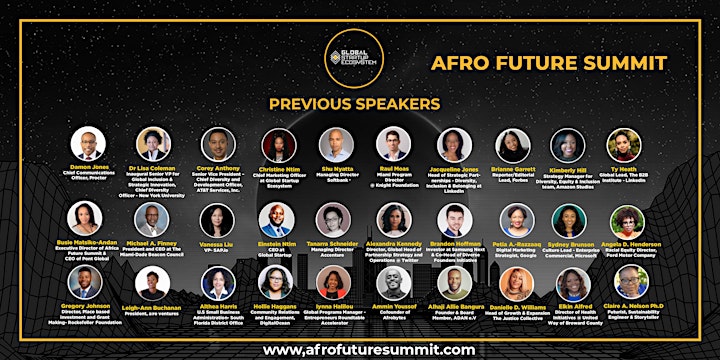 Previous Speaker List
Damon Jones: Chief Communications Officer, Procter & Gamble
Dr Lisa Coleman: Inaugural Senior VP for Global Inclusion and strategic innovation, Chief Diversity officer - New York university
Corey Anthony: Senior Vice President – Chief Diversity and Development Officer, AT&T Services, Inc.
Christine Ntim, Founder of Haiti Tech Foundation/ CMO @ Global Startup Ecosystem
Shu Nyatta: Managing Director-Softbank
Raul Moas: Miami Program Director @ Knight Foundation
Jacqueline Jones: Head of Strategic Partnerships - Diversity, Inclusion & Belonging at LinkedIn
Brianne Garrett: Reporter/Editorial Lead, Forbes Magazine
Kimberly Hill: Marketing Manager- Amazon
Ty Heath: Global Lead, The B2B Institute - LinkedIn
Michael A. Finney: President and CEO at The Miami-Dade Beacon Council
Vanessa Liu: Vice President- SAP.io
Einstein Ntim- CEO @ Global Startup Ecosystem
Tanarra Schneider: Managing Director- Accenture
Alexandra Kennedy: Director, Global Head of Partnership Strategy and Operations @ Twitter
Brandon Hoffman: Senior Manager, Strategic Partnerships & Investments, Samsung Next Ventures
Petia Abdur-Razzaaq: Digital Marketing Strategist, Google
Sydney Brunson: Culture Lead - Enterprise Commercial, Microsoft
Gregory Johnson: Director, Place based investment and grantmaking- Rockefeller foundation
Angela D. Henderson Racial Equity Director, Ford Motor Company
Leigh-Ann Buchanan: Director of aīre ventures
Althea Harris :U.S Small Business Administration- South Florida District Office
Hollie Haggans: Community Relations and Engagement, DigitalOcean
Iynna Halilou: Global Programs Manager - Entrepreneurs Roundtable Accelerator
Ammin Youssof: cofounder of Afrobytes
Alhaji Allie Bangura: Associate Investor Relations - Finance in Motion
Danielle DeRuiter-Williams: CEO-The Justice Collective
Elkin Alfred: Director of Health Initiatives @ United Way of Broward County
Claire A. Nelson Ph.D: Futurist, Sustainability Engineer & Storyteller
Busie Matsiko-Andan CEO Pont Global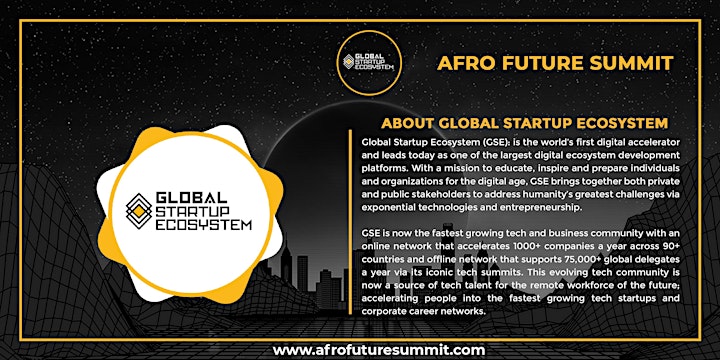 About the organizer
Global Startup Ecosystem (GSE): is the world's largest ecosystem accelerator. With a mission to educate, inspire and prepare startup communities for the digital age, GSE brings together both private and public stakeholders to address humanity's greatest challenges via tech and entrepreneurship.