Description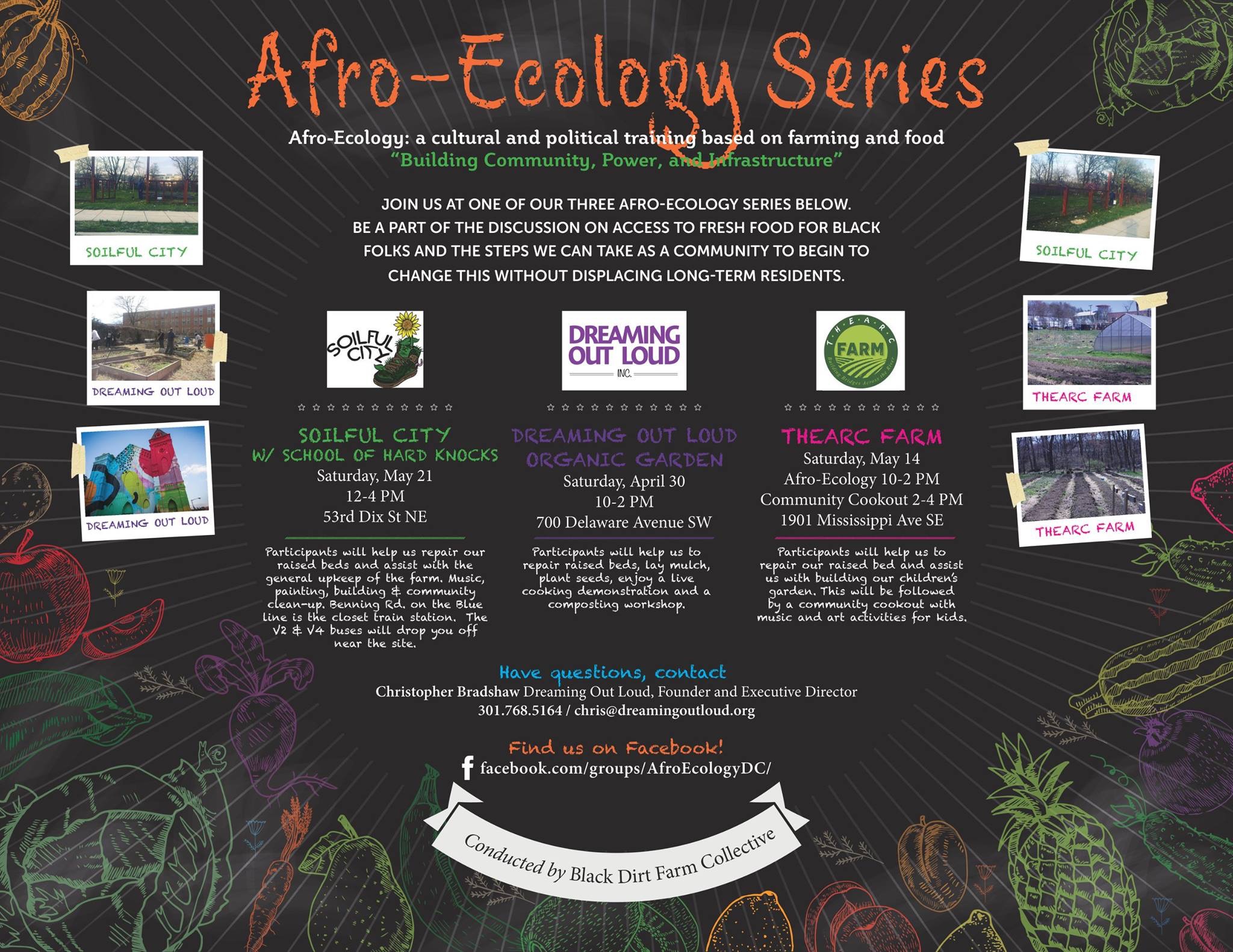 ***please note that there are three different dates and locations
Join us for the Afro-Ecology Series, conducted by Black Dirt Farm Collective and hosted by Dreaming Out Loud, Soilful City, and THEARC Farm. The series is part discussion, political training, and a community- and movement-building exercise that also includes a specific project that helps each partner site have a successful growing season. Below are the dates, times, and locations for each partner site: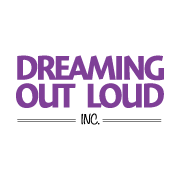 Date: Saturday, April 30th
Time: 10am-2pm
Location: 700 Delaware Avenue SW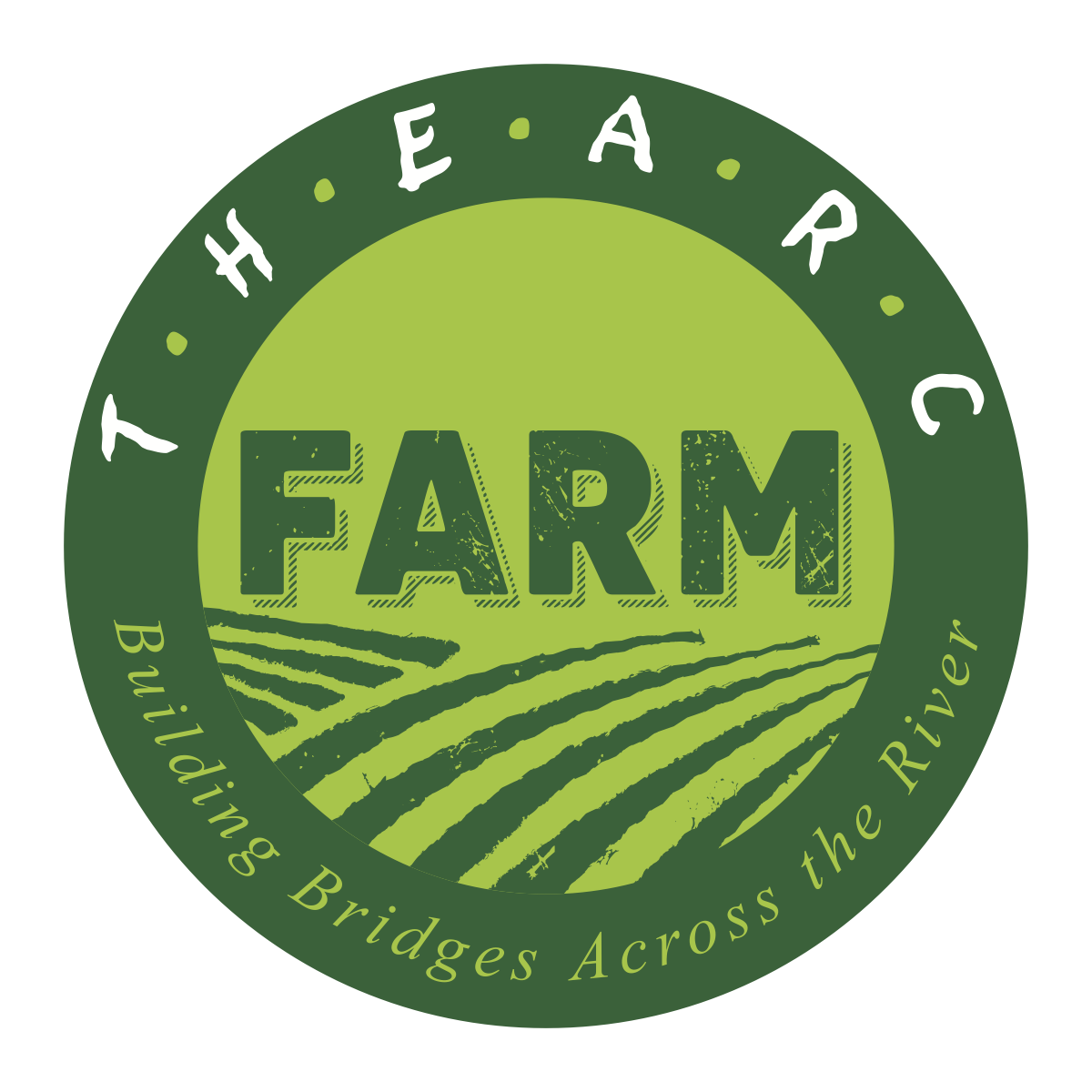 Date: Saturday, May 14th.
Time: 10am-2pm Afro-Ecology; 2-4pm community cookout.
Location: 1901 Mississippi Avenue SE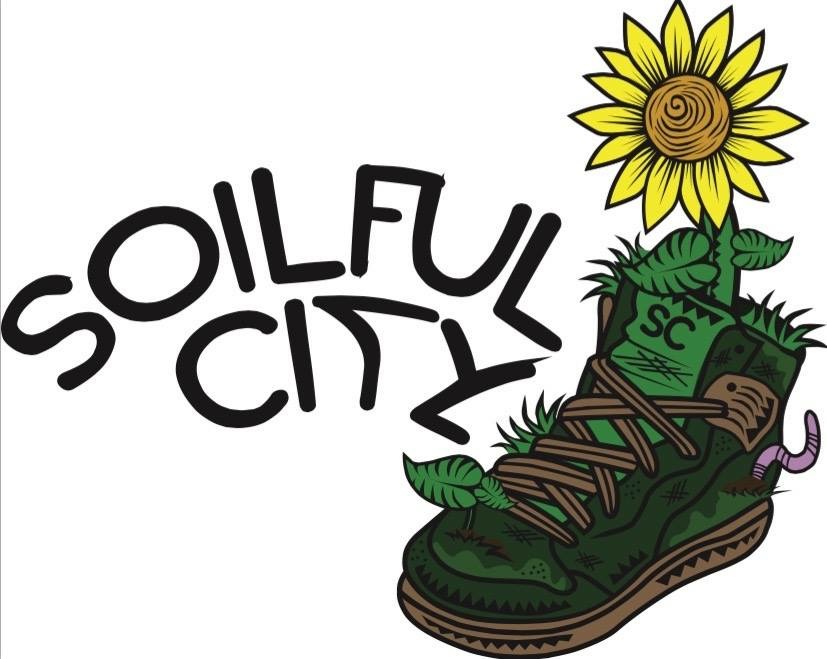 Date: Saturday, May 21st.
Time: 12-4pm.
Location: 53rd Dix Street NE.
Join the Afro-Ecology DC Facebook Group here.
Organizer of Afro-Ecology Series with Black Dirt Farm Collective
Dreaming Out Loud, Inc.'s works to create economic opportunity within marginalized communities by building a healthy, equitable food system in the Washington, DC metropolitan region. We are rebuilding urban, community-based food systems through social enterprise, helping to increase access to healthy food and improve community health, develop low-income entrepreneurs and cooperatives, and train at-risk adult residents for sustainable, family-supporting wages.