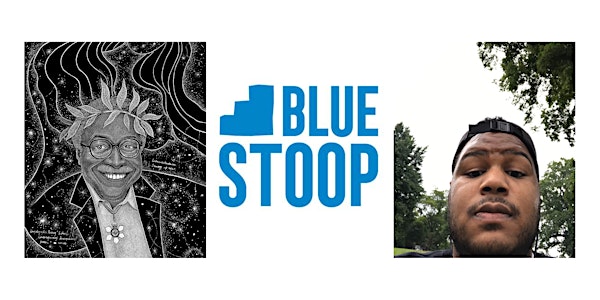 Afro-Caribbean Perspectives
A conversation with former Canadian Poet Laureate George Elliott Clarke and Philadelphia's Kirwyn Sutherland.
By Literature Department Free Library of Philadelphia
Date and time
Thursday, March 23 · 6 - 7pm EDT
Location
Free Library of Philadelphia Room 108 1901 Vine Street Philadelphia, PA 19103
About this event
In collaboration with Blue Stoop, this event will be moderated by local poet and educator Warren Longmire. Event begins at 6:00 P.M. and will take place in Room 108 of the Parkway Central Library. Please enter via the Wood Street entrance behind the library.
About the Poets:
George Elliott Clarke is the 4th Poet Laureate of Toronto (2012-15) and the 7th Parliamentary/Canadian Poet Laureate (2016-17), George Elliott Clarke was born in Windsor, Nova Scotia, in 1960. A professor of English at the University of Toronto, Clarke has also taught at Duke, McGill, UBC, and Harvard. His recognitions include the Rockefeller Foundation Bellagio Centre Fellowship (US), the Pierre Elliott Trudeau Fellows Prize, the Governor-General's Award for Poetry, the National Magazine Gold Award for Poetry, the Premiul Poesis (Romania), the Eric Hoffer Book Award for Poetry (US), and International Fellow Poet of the Year, Encyclopedic Poetry School [2019] (China). His acclaimed titles include Whylah Falls (1990, translated into Chinese), Beatrice Chancy (1999, translated into Italian), Execution Poems(2001), Blues and Bliss (selected poems, 2009), I & I (2008), Illicit Sonnets (U.K., 2013), Traverse (2015), Canticles II (MMXX) (2020), and J'Accuse…! (Poem versus Silence) (2021).
Kirwyn Sutherland is a Clinical Research Professional and poet who makes poems centering the black experience in America. He is a Watering Hole fellow and has attended workshops/residencies at Cave Canem, Winter Tangerine, Poets House, Philadelphia Sculpture Gym, and Pearlstein Art Gallery at Drexel University. Kirwyn's work has been published in American Poetry Review, Cosmonauts Ave., Blueshift Journal, APIARY Magazine, FOLDER, The Wanderer and elsewhere. Kirwyn has served as Editor of Lists/Book Reviewer for WusGood magazine and poetry editor for APIARY Magazine. Kirwyn has a chapbook, Jump Ship, on Thread Makes Blanket Press. Follow him on IG: @KirwynSutherland
About the organizer
The Literature Department is located with the Art Department in Pepper Hall, 2nd floor, Parkway Central, and houses over 60,000 books of American, English and World Literature.