All black & asian kings + queens + inbetweens pull up! Join us on Clubhouse for a discussion about Afro-Asian Liberation
About this event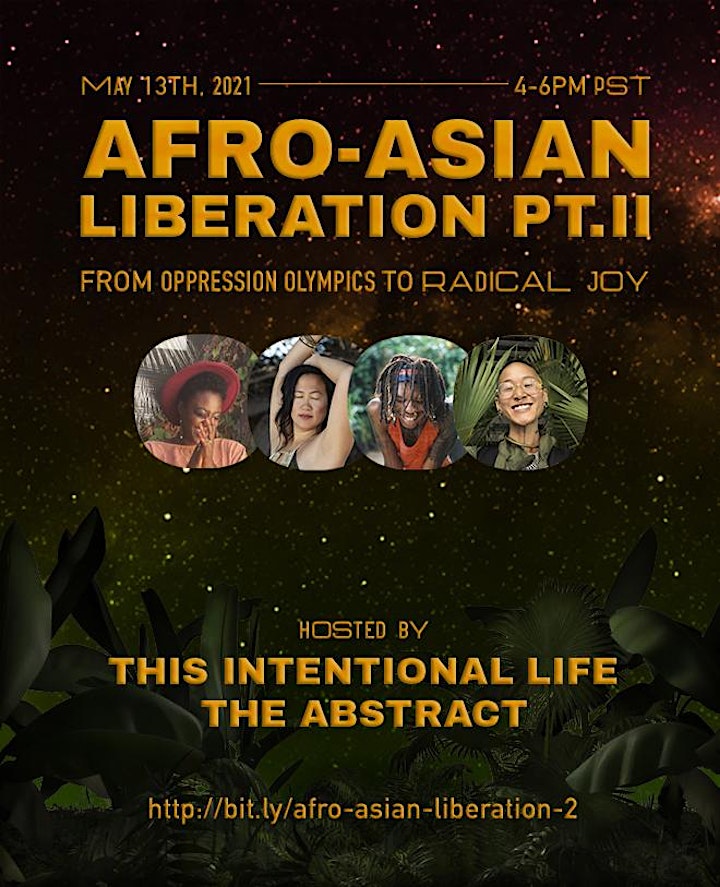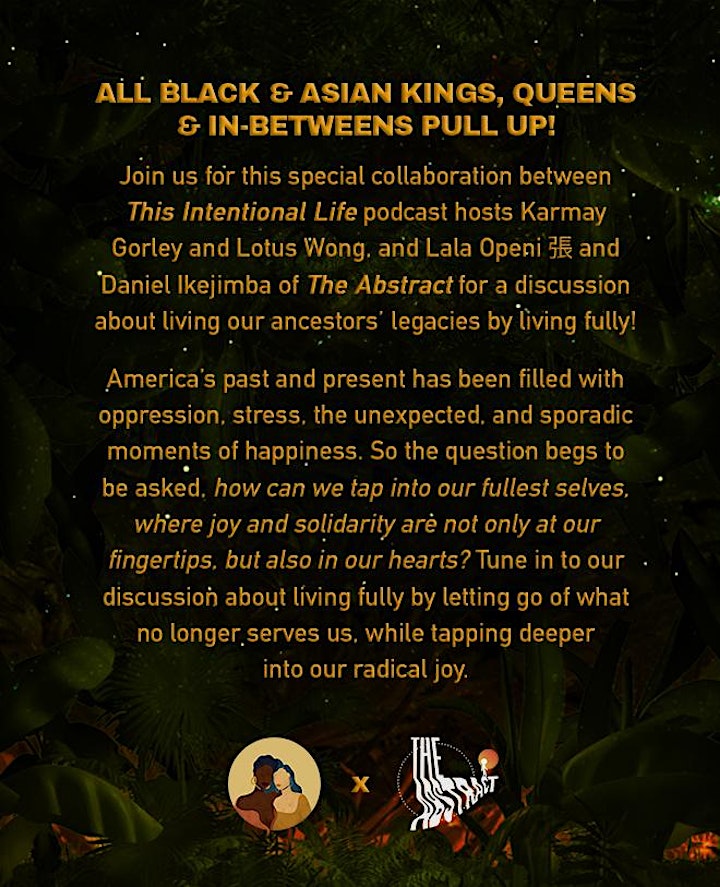 DETAILS:
Date/Time: Thursday, May 13th from 1:00-3:00pm HST | 4:00-6:00pm PST | 6:00-8:00pm CST | 7:00-9:00pm EST
Location: Clubhouse (https://www.joinclubhouse.com/event/mZ0ANGEQ) need an invite? Ping one of the hosts!
Attendees: Kings, Queens and in-betweens of the self-identified Black & Asian diaspora are invited to be speakers, Allies of all kinds invited as listeners!
Community Offering: To offer your support to the continuation of This Intentional Life & The Abstract podcasts, we graciously welcome contributions of $10 - $40 :)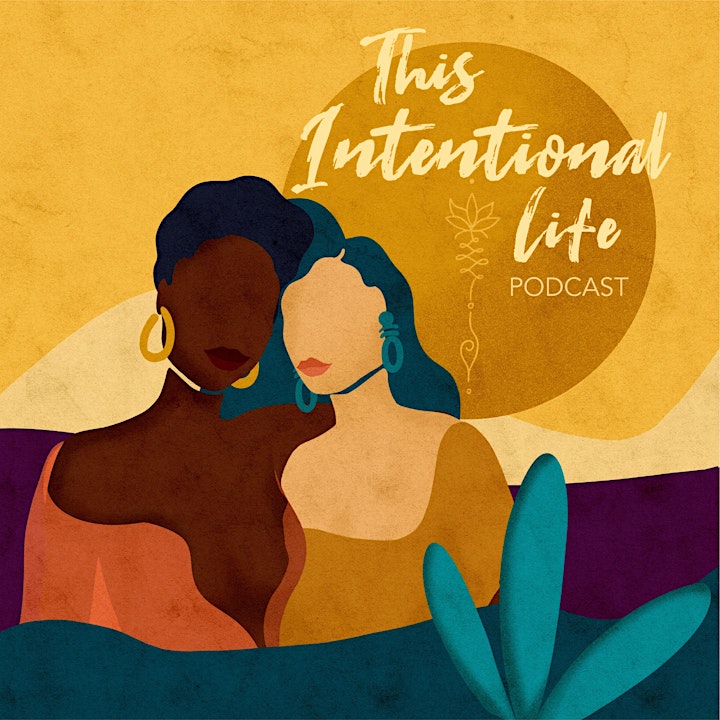 THIS INTENTIONAL LIFE
This Intentional Life is a soul-provoking podcast featuring your down-to-earth sisters, Karmay Gorley & Lotus Wong, two women of color living wholeheartedly. Together, they share spiritual wisdom, personal stories and practical tools to guide and support you in living with intention.
Web: thisintentional.life | IG: thisintentional.life
CO-HOSTS:
Karmay Gorley
SHE/HER PRONOUNS
Founder of Gloetry; safe spaces where women and girls of color gather in circle for healing, exploration, and community. 🌷Connect with us @gloetryassembly
Creating a world where we live as authentic, powerful, compassionate and sovereign human beings
Trauma-Informed Circle Facilitator| Educational Consultant| Culture Consultant
🎧 Listen to This Intentional Life Podcast where me and my co-host @lotusawakens share spiritual wisdom, personal stories and practical tools to guide and support you in living with intention.
Digital nomad making my way through Mexico & Beyond
Lotus Wong
SHE/HER PRONOUNS
Lotus is an Artist of Life and Soulpreneur with 11 years of experience guiding and gathering groups to grow and heal together. With a passionate curiosity for individual and organizational actualization, Lotus is committed to helping people come home to themselves, breathe life into their highest visions, and reclaim love & liberation as their birthright.
In practice, Lotus has been on her own journey of healing and self-discovery, traveling and working in over 25 countries from Japan to Iceland to Mexico. Today, Lotus works as a Lead Consultant, Coach and Facilitator for global teams such as: culture coach|sulting™ company, Delivering Happiness, creative learning & development lab, LATE NITE ART, and diversity, equity & inclusion non-profit, Holistic Underground.
Beyond her consulting work, Lotus is the Co-Host of This Intentional Life, a soul-provoking podcast featuring two womxn of color living wholeheartedly now on Spotify & Apple Podcasts. She also guides monthly Womxn of Color Healing Circles for BIPOC womxn navigating the path of healing, wholeness and truth.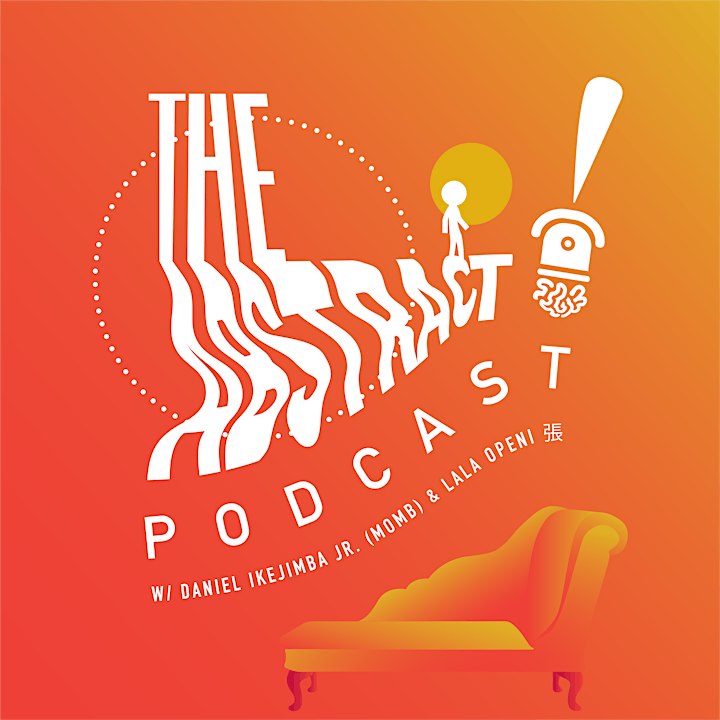 THE ABSTRACT
The Abstract gives you the tools to build a better, stronger relationship with both yourself and others. With our combined knowledge of clinical psychology, ancestral wisdoms, and the school of life, we've crafted a curriculum for you to get started (or re-started) in doing this Abstract work. We're committed to making the world a better place by starting with ourselves.
Our mission is to make mental wellness accessible and actionable in our everyday lives, by helping people to help themselves. Whether it's through our no-filter, true-story conversational podcasts, our self-guided emotion-processing toolkits, our mental-health themed poetry, individual life coaching, or group processing — The Abstract invites you to pause, untangle your mind, increase your emotional intelligence.
Level up your mindset, level up your life.
Web: theabstract.work | IG: theabstract.work
Daniel Ikejimba a.k.a M.OM.B
THEY/THEM, HE/HIM PRONOUNS
A first-generation genderqueer Nigerian-American born and raised in Chicago, IL. Originally earning their Bachelor's degree in Psychology at The University of Texas at Austin, Daniel has gone on to obtain a Master's degree from Hawaii Pacific University in Clinical Mental Health Counseling. Daniel's healing style blends Choice Theory, Positive Psychology, and Cognitive Behavioral Therapy (CBT) to create a holistic perspective for obtaining wellness. Daniel has worked in research labs that conducted studies on learning and memory development in young children, across-cultures, in comparison to chimpanzees, as well as on the concept of hate and its impact on social relationships.
THEY/THEM PRONOUNS
For the past decade, Cultural Worker, Designer, and multi-hyphenated Artist Lala Openi Cheung has created designs, films, and spaces for the extended & multifaceted communities in which they live, work, love and grow, as a genderqueer (gnc) 5th-generation San Francisco Bay-bred "American Born Chinese" (ABC).
Openi's work as a creative strategist is in shifting the dominant narrative by both conceiving of, as well as bringing visual and conceptual execution to, projects that challenge our ingrained perspectives in the ongoing conversation we all have with, and between, self and space.
While their past work has focused on collaborative & inclusive revisioning of contemporary representations of the joy & multiplicity of people of color; their recent work has focused on internal meditations, bridging narratives, asking better questions, and representation amongst and alongside their fellow ABC's within the larger currents tessellating and succeeding in the undoing of cultural and humanitarian erasure.
Web: openi.in | IG: openiiiiii