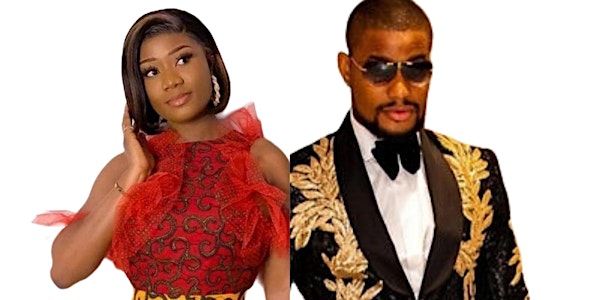 AfricStyle DMV Fashion & Vendors Show
It's a day of supporting our small business during the day and end with an extraordinary fashion show at night.
By AfricStyle Initiatives
Date and time
Saturday, August 12 · 1 - 8pm EDT
Location
Hilton Garden Inn Woodbridge 2500 Neabsco Common Place Woodbridge, VA 22191
Refund Policy
Contact the organizer to request a refund.
Eventbrite's fee is nonrefundable.
Agenda
12:00 PM - 8:00 PM
Vendor Show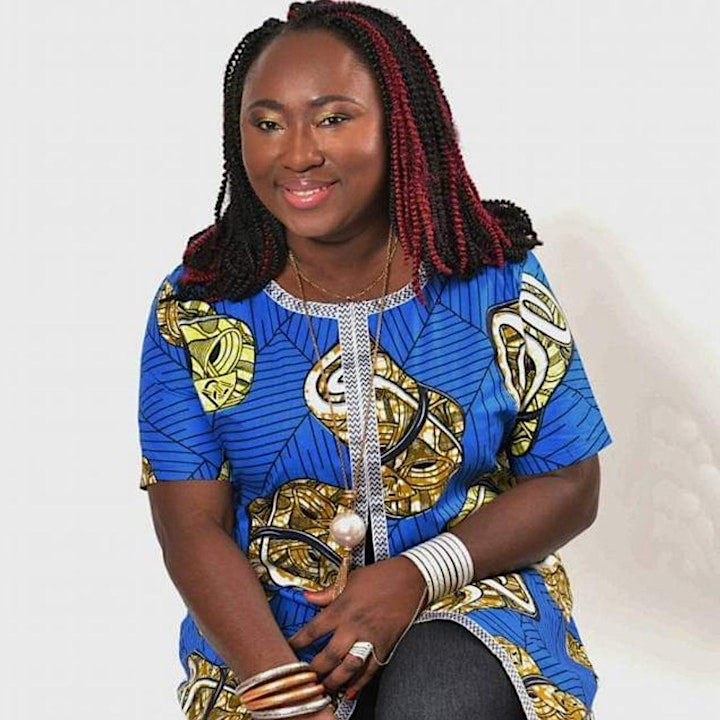 Serwah Armah-Koranteng
---
Vendors will be available with fashion and accessories item to shop from. You don't need a ticket to shop from vendors from 12noon till 5pm. Event Hall will be clear of guest without pass.
6:00 PM - 8:00 PM
Fashion Show
---
There will be high energy fashion runway with current trends in African fashion.
About this event
Hello DMV, AfricStyle has relocated to your neck of the woods. We are bringing you the best in current African fashion and more. This day will be filled with activities including networking , shopping an evening of excellent fashion show.
Vendors will be available from 1 to 8pm
Fashion Show 6pm to 8pm
VIP guest, gets to take home goodies including African Cuisine.
Frequently asked questions
Are there sponsorship opportunities?
Are there volunteer opportunities.?
Will there be tickets at the door?
About the organizer
Education, Empowerment, Entrepreneurship
Hello family and friends, this is setup to seek help for our non-profit organization called AfricStyle Initiatives. Our mission is to promote the African culture locally and help make life a little more bearable for people in our community or in Ghana, West Africa.  We provide education, empowerment for youth and build a united front.
EDUCATE: We provide educational materials to less fortunate children in our community here locally (Columbia, South Carolina) and the rural areas of Ghana;  by supporting teachers in the classroom in providing educational materials, equipments or supplies to make teaching and learning more fun and engaging for student.
We also partner with local Ghanaian entrepreneurs in the field of carpentry, sewing, weaving or technology to provide internship opportunities for our youth between 15 years and 21 years. We pay the dowry (entry fee) or buy equipment needed by these entrepreneurs and in turn they agree to take up a young person to teach a trade or life skill. In the area of sewing, clothing sown in Ghana are exhibited and sold during our yearly fashion shows(February 6th, 2016) during black history month with proceeds going back to educate more young people.
EMPOWERMENT: This is our way of empowering our leaders of tomorrow. I believe in the quote "when you give a man a fish, you feed him for a day; when you teach him to fish; you feed him for a life time". We are empowering our future leaders one at a time by giving them a trade they will be able to develop and become independent.
FASHION SHOW: Things made by students thru our program and myself are shown during our fashion shows and runways. AfricStyle Initiatives has a yearly fashion show which is held in February due to black history celebration. During this time there is education on African     heritage, drumming, dancing, food tasting (African Dishes), and of course our well know fashion show. This event is going on its third     year 2016 and it's getting bigger and better every year. We have models of all shapes and sizes during this event because as AfricStyle, we build positive image and self-esteem in both males and female. We also provide mentoring for the younger ones in our midst.
FUNDRAISING EVENTS:  We also partner with organizations in providing a runway shows to help raise funds for any CAUSE. May 1st 2015 we helped with a Domestic Violence Awareness event thru Columbia Express Yourself. We provide free services for events raising awareness or fund for a known CAUSE.
In May I partnered with an orphanage in Ghana to collect 1000 shoes and educational materials on their behalf. The response was so much I stopped counting the shoes. Now we need monetary donations to be able to ship the items to Ghana. Do you remember when you received something new or nice as a gift? Imagine those looks on a child in Ghana's face.
USE OF FUNDS RAISED THRU GOFUNDME.
. Helping  fund 2016 AfricStyle Black History event; Allen University. This event will have educational sessions on health, finances and women empowerment. There will be basic health screening during the day and fashion show at night.
. Provide educational Materials and Equipments to less fortunate schools and teachers here in Columbia SC and in Ghana West Africa.
. To support our youth looking for internships and to learn a trade in Ghana
. Provide more equipment to support their internship programs
. Ship items collected on behalf of a needs in Ghana
. Provide future scholarships for  students. During our 2016 Africstyle Fashion Show, we would like to give away (2) $500 scholarship to a deserving student. We would also like to plan towards a back to school event, where 2 scholarships can be given. We would like partners to help us with computers, notebooks, school materials, etc for this cause.
. Sponsor a food, clothing drive locally or abroad when needed.
Thank you in advance for considering this. God bless you.
As a token of our appreciation, we have an AfricStyle Certificate and a trophy for donations of $500 and more. Thank you.