Description
The symposium aims to bring together African women working in the media, and academics in the field of media and communications concerned with media, diaspora, race, gender, representation, and African feminism. The objectives are to engage in debates on issues affecting African women in the media, provide an opportunity for the exchange of ideas between academia and industry, and opportunities for networking. With a focus on news media, the central questions the symposium will seek to answer are:
What challenges do African women working in the media face?

How are these challenges being addressed? How might they be?

How are African women represented in the media?
The long-term aim is to establish an action-orientated, supportive, and, empowering network that bridges academia and industry.
Click here
to join the African women in the media closed Facebook group.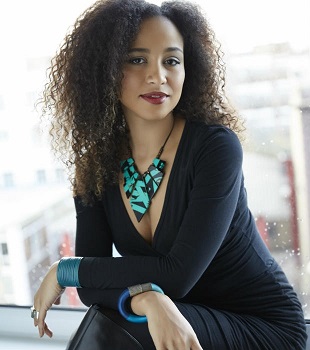 Keynote speaker: Minna Salami
Minna Salami is a Nigerian, Finnish and Swedish writer, and the founder of the feminist blog, MsAfropolitan, through which she is frequently sought as a journalist, keynote speaker, gender specialist, lecturer and consultant. Her work advocates for global feminist awareness while critically exploring the relationship between gender, ethnicity, pop culture and social criticism from an Africa-centred perspective. Twitter: @MsAfropolitan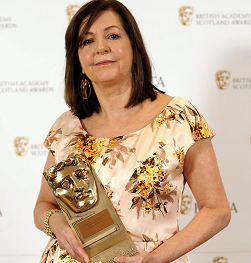 Pitch to Channel 4
Panel 1: Inclusion and Diversity in media organisations
Several studies have demonstrated a lack of gender equality and diversity in the journalism industry in the UK. The IWMF's Global Report of the Status of Women in News Media found that although female journalists made up 45% of the UK's news media industry, "women face a glass ceiling that seems fixed at the junior professional level". A 2016 report by City University London also found that only 0.2% of journalists in the UK are black.
This fishbowl discussion with African women who work in the British media will offer an insight into their lived experiences and challenges they face in their career.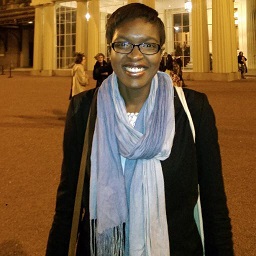 Rebecca Omonira-Oyekanmi
Rebecca Omonira-Oyekanmi is a freelance journalist and writer-in-residence at Lacuna at the Centre for Human Rights in Practice, University of Warwick. Rebecca has been published by a range of publications including openDemocracy, the Guardian, the New Statesman, the Washington Post, the New Internationalist, and the Socialist Lawyer. Rebecca's reporting on immigration and asylum across the European Union was shortlisted for the 2012 George Orwell Prize for Political Writing (blog category) and the 2013 Speaking Together Media Award.
Twitter: @rebecca_omonira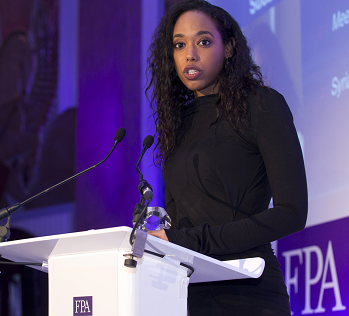 Yousra Elbagir
Yousra Elbagir is an award-winning Sudanese freelance reporter, based between Khartoum and London. Her work has been featured on the BBC World Service, The Guardian, CNN, the Financial Times and more.
She interweaves news and culture to produce written, radio and video reports that put the developing world perspective at the forefront of mainstream media. Twitter: @yousraelbagir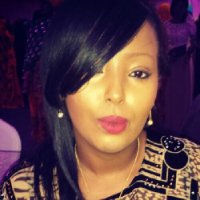 Muna Ahmed
Muna Ahmed is an award-winning radio producer who specialises in short – form productions and station sound but she has now turned her hand to documentary making. Muna recently produced an award-winning documentary for BBC World Service and Radio4. When Muna is not making documentaries she is producing content with prisoners for National Prison Radio. Muna's passion for radio began at Birmingham City University where she gained a first class degree in Media and Communications. Twitter: @muna392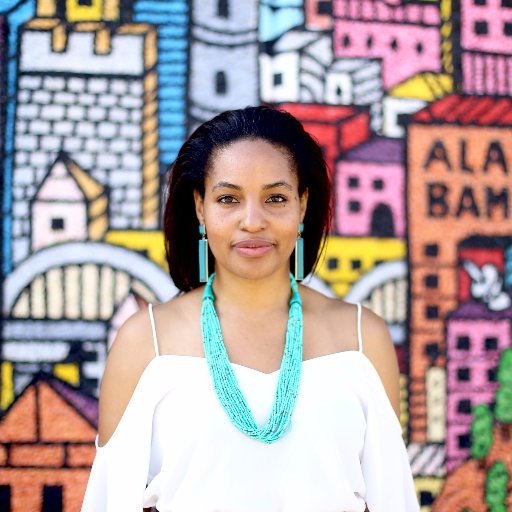 Kiri Kankhwende
Kiri is a Malawian journalist and blogger specialising in immigration and politics. She has a background in French and Chinese language studies and holds an MSc in International Political Communications, Politics and Human Rights Advocacy. She is published in Guardian, and the Independent, and has been a contributor on BBC TV and radio, Al-Jazeera and Fox News, both as a member of the Media Diversified network and in her role directing media advocacy for CSW, a human rights charity specialising in freedom of religion or belief.
Twitter: @madomasi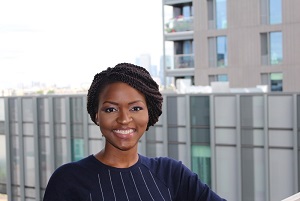 Gbemisola Isimi - Chair
Gbemisola is a Freelance Consultant and Founder of CultureTree, a company that produces indigenous educational programmes for children and runs classes to teach children Yoruba language and culture. She is currently consulting for Chiswick Park Studios (affiliated to TVC News) who aim to bridge the current gap in media by producing programmes that tell our stories and present our perspective. Twitter: @culturetreetv
Panel 2: Voices of African women in diaspora and online media
Panelists will discuss the role, and current practices, of diaspora and ethnic media in their representation and empowerment of African women. Panelists speaking on online media will look both at African feminism, representation and cultural exchange between the UK, USA, Nigeria and Ghana.

Dr Esan is a Reader in Media and Film at the University of Winchester. Her paper titled 'Defining Women's Voices: Across Borders and Over the Years' draws on secondary data for an historical perspective, and primary data for contemporary empirical evidence. It focuses on patterns of participation of women as media professionals in a sample of Nigerian television channels that cater for audiences both in Nigeria and its diaspora.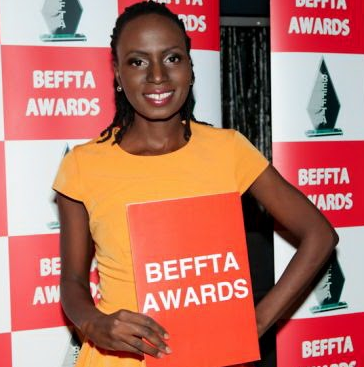 Dr Pauline Long
Dr Long is a Kenyan born and UK based entrepreneur and founder of BEFFTA, an awards ceremony honouring the best in showbiz and entertainment personalities in the black and ethnic communities. She will be speaking about the role of ethnic media in improving the representation of African women in the British media.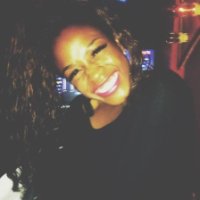 Krys Osei
Krys Osei is a full-time Ph.D. Candidate in the Department of Media and Communications at Goldsmiths, University of London who is committed to normalising and celebrating diverse representations of Black women throughout sites of popular culture as a form of image activism. Her Ph.D. research explores the intimate correlation between cultural production and audience consumption of the web series An African City amongst second-generation Ghanaian women throughout the urban diasporic locales of Accra, London and Washington, DC.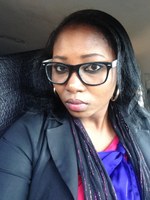 Diretnan Bot
Diretnan Bot is a second year Ph.D. student at the Department of Media, Communications and Sociology at the University of Leicester, UK. Diretnan's research interests are: the construction of gender using technology, African feminist discourse, and Critical Discourse Studies (CDS) focusing on gender ideology and identity in (online) media discourse.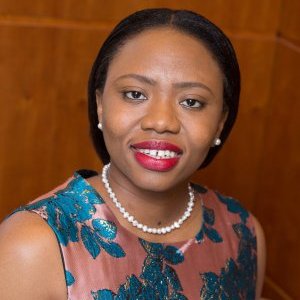 Aduke Onafowokan - Chair
Aduke is an impactful speaker and women's rights advocate, with a passion for empowering women and creating platforms and opportunities for women to empower each other. Through her work with The Sister Sister Network, Aduke brings a fresh approach to networking and integration between women in British communities, helping to expand crucial conversations such as gender, race and the unique experiences of women who interact with this daily. Aduke also runs the Random Acts of Kindness Charity which sponsors over 100 young girls education in rural villages in Nigeria.
Panel 3: African women in the media: A Trans-African outlook
The final panel for the day will focus on issues around the representation of African women in media in African countries. Speakers will also discuss the experiences of African women working in the media in African countries.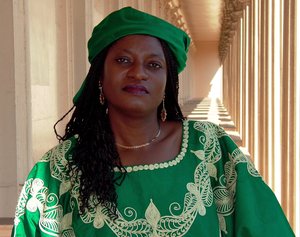 Professor Florence Ayisi
Florence Ayisi is a Professor of International Documentary Film at the University of South Wales where she teaches film history and theory, documentary film practice and transnational cinema. Her research draws on concepts including postcolonial theory, cultural representation, transnational cinema, spectatorship, and ethnographic film. She is also an award winning documentary filmmaker, with films such as Sisters in Law (Ayisi & Longinotto, 2005), Zanzibar Soccer Queens (2007), and Zanzibar Soccer Dreams (Ayisi & Brylla, 2016).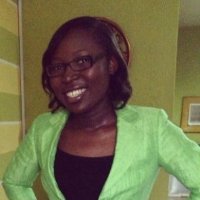 Dr Motilola Akinfemisoye
Motilola Akinfemisoye is a Lecturer in the Media Studies department at the University of Botswana. She holds a PhD in Journalism and Media from the University of Central Lancashire, Preston. She has published on how new media technologies are shaping journalism practices in Nigeria. Focusing on Sub-Saharan Africa, her research interests are in the areas of journalists' appropriation of new media technologies, gender diversity and inclusion in newsrooms as well as new media and the performance of religion.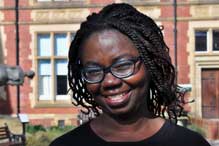 Sally Osei-Appiah, is a PhD researcher at the School of Media and Communication, University of Leeds. Her project looks at the textual and visual (self) representation of West African female politicians in the media.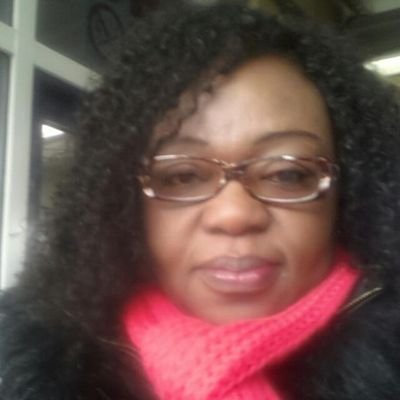 Nancy Brian Mbaya is a PhD researcher at the University of Chester, with several years of experience working in the media in Nigeria as a news reporter, editor and Director of News and Current Affairs in Borno Radio Television Corporation (BRTV). She was a Special Adviser on Media Affairs to the Borno government, and editor of the Beacon Magazine. Twitter: @hyelhiri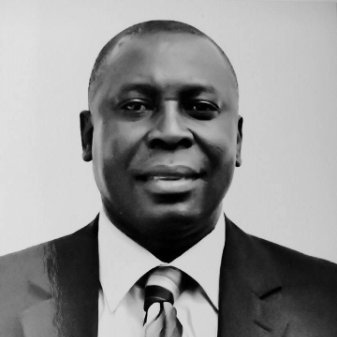 Kodwo Boateng
is a S
enior Lecturer in Communication at the Ghana Institute of Journalism, and currently studying for his
doctorate at the University of Jyvaskyla, Finland. His research is an ethnographic study of women in journalism in Ghana. A member of the Ghana Journalists Association, he is currently working on establishing a research centre for the media, gender, minorities and disabilities at the Ghana Institute for journalism
Schedule:
1000-1030 Arrival & Registration
1030-1040 Introduction: Dr Yemisi Akinbobola
1040-1125 Keynote: Minna Salami
1125-1210 Panel 1: Inclusion and diversity in media organisations
1210-1310 Lunch, networking, Pitch Zone with Dorothy Byrne, Head of News and Current Affairs, Channel 4
1310-1440 Panel 2: Voices of African women in diaspora and online media
1440-1455 Break
1455-1635 Panel 3: African women and the media: A trans-African outlook
1635-1650 Business meeting and Networking
16.50-17.00 Closing remarks
This is a Women's Network Event Funded by MeCCSA Women's Media Studies Network and Birmingham Centre for Media and Culture Research (BCMCR), Birmingham City University