Location
New York
new
New York, NY
AFRICAN RESTAURANT WEEK FESTIVAL - October 9 -11 - SHOP+ EAT+ SOCIAL DISTANCE - at several locations
About this event
AS PART OF AFRICAN RESTAURANT WEEK 2020 - WE WOULD HAVE A FESTIVAL (CRAWL) October 9th (virtual experience) October 10 and 11 ( including several venues)
SHOP + EAT + CONNECT WITH COMMUNITY - Local vendor & entrepreneurs across food, fashion, self-care, wellness, beauty design and more.
BROOKLYN LOCATION Tompkins Ave between Putnam and Monroe (370 Tompkins avenue) - we are partnering with businesses along Tompkins avenue in Brooklyn for another opportunity to support small business)
BROOKLYN FOOD VENDORS ( TOMPKINS AVE AND PUTNAM LOCATION) - Delicious African Orchards (West African) , Kelewele NYC (West African, Vegan), Wadadli Jerk (Caribbean) , Mariam's Kitchen (West African), Spicy Sprinkles (West African - packaged food), Nerrido foods Packaged food), Crema Absalon (packaged beverage), Brooklyn Kettle (cafe),
Cafe Erzulie. Greedi Kitchen (Vegan)
BROOKLYN NON-FOOD VENDOR LOCATION
BROOKLYN ( TOMPKINS AVE AND PUTNAM LOCATION) - Make Manifest, Peace and Riot, Ancient Blends, BedVyne Brew, Fa African Boutik, Michi Knitwear, Emowa Socks, MLC Jewelers, Eldior sodeck, Awomi Naturals, Tea of Life, Mutani's Pocket, Nola Afrique, Ites International,
HELP SAVE SMALL BUSINESSES - ESPECIALLY BLACK-OWNED.
OFFERING - BUY FROM ANY VENDOR - you will get discounts to our online cooking classes and discounts for your next restaurant visit - take pic of food or item - tag @africanrestaurantweek on Instagram.
Events is brought to you in Partnership with TAMA, Bedstuy BID and Bridgestreet
Food Tastings, Popup Market, DJ Sets with Afrobeats and Global Sounds,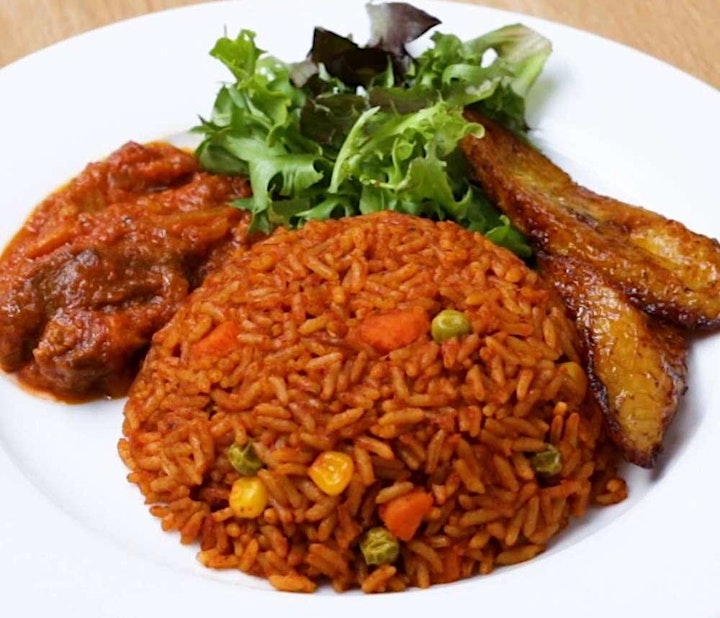 RESTAURANTS WILL PROVIDE SPECIAL MENUS AND DRINK SPECIALS
SHOP + EAT + CONNECT WITH COMMUNITY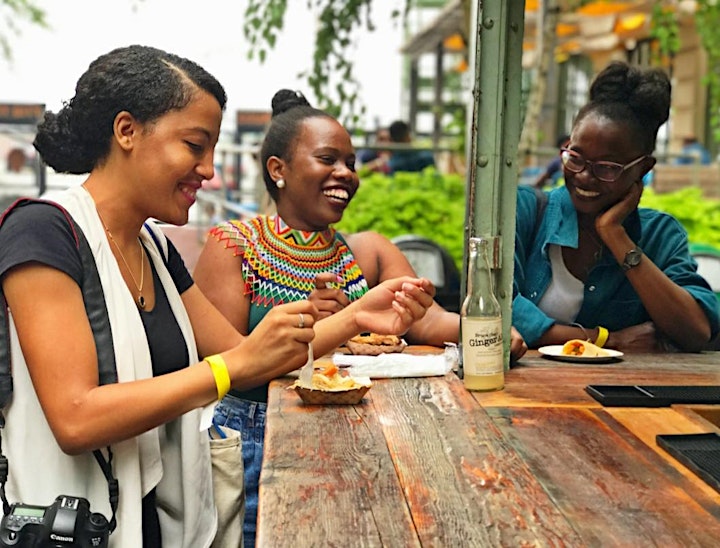 WHAT IS THE AFRICAN RESTAURANT WEEK FESTIVAL - The African Restaurant Week festival brings the community together to come support local businesses, entrepreneurs and celebrate the culture.
THIS YEAR WE ARE USING MULTIPLE VENUES TO ALLOW FOR SOCIAL DISTANCING AND YOUR SAFETY
SUPPORT VENDORS/ENTREPRENEURS AT VARIOUS LOCATIONS - featuring vendors across food, fashion, beauty, wellness, design, arts, crafts at various locations.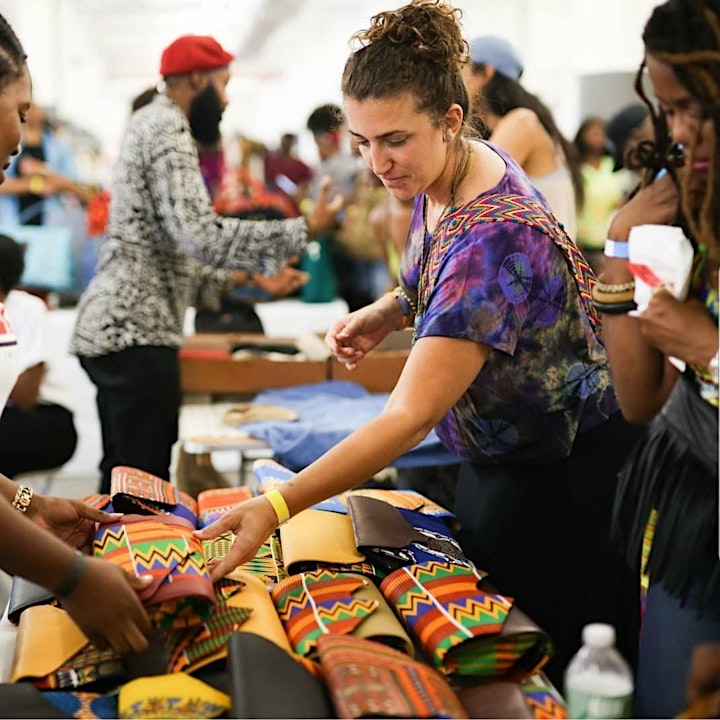 THE FESTIVAL WOULD INCLUDE RESTAURANTS FROM ACROSS THE AFRICAN DIASPORA - AFRICAN, AFRICAN-AMERICAN AND THE CARIBBEAN