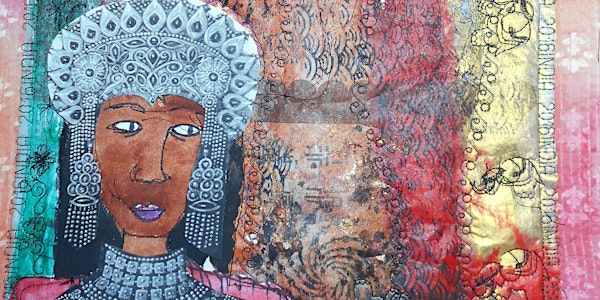 African Queens Soy Wax Workshop with Dindga McCannon
When and where
Location
2785 Frederick Douglass Blvd New York, NY 10039
Description
African Queens Soy Wax Workshop
Saturday, June 17 | Two Sessions | 12pm and 4pm
2785 Frederick Douglass Blvd. @ 148th Street, New York, NY 10039
Free for ages 14-21 | $30 ages 21 and up Advance registration required.
Dindga McCannon uses drawings of African Queens to make an easy, quick batik art piece which can be made into a wall hanging, framed art piece or quilt.

Currently, on exhibit at the Brooklyn Museum We Wanted a Revolution: Black Radical Women, 1965–85, Ms. McCannon was born and raised in Harlem where she began her artistic career at age 16 with the Weusi Artists Collective. She combines many different media into what she calls "ArtQuilts". Ms. McCannon has taught in schools, shelters, and other alternative venues for over 5 decades. Her work is exhibited worldwide including the Studio Museum in Harlem, the Smithsonian, Arts Horizons LeRoy Neiman Art Center, Morris Jumel Manison and the Hamilton Landmark Gallery in Harlem.