Gathering Landscape Leaders from across Africa for peer-to-peer learning and agenda-setting from the grassroots.
About this event
GOAL: Strengthen grassroots capacity for locally-led landscape-level sustainable rural development in Africa.
27 Sub-Saharan African countries have pledged to restore, or begin the process of restoring, over 96 million hectares of degraded land on the continent by 2030. 40 SSA countries include climate change mitigation from Land Use, Land Use Change, and Forestry in their (intended) Nationally Determined Contributions (NDCs) for the Paris Climate Accord. 34 NDCs include mitigation contributions from agriculture. Every African nation has signed on to the Sustainable Development Goals. The question now asked regularly: how will our countries keep these commitments?
And more to the point, how will our countries keep these commitments while facing rising population pressure on fragile resources, increasing food demand for that growing population, the requirements on natural resources for new employment opportunities, and the environmental service demands of rapidly growing urban centers?
As national and international programs on sustainable land and water management, climate smart agriculture and land restoration grow, it is critical to empower and ensure the participation of African landscape leaders in the decision-making and execution of these initiatives. Focus has to be put on sustainable and inclusive development at the local level, which will require a massive investment in the capacity of African landscape leaders.
Program Themes
Landscape convening and governance
Climate smart landscapes planning and policy
Business engagement, employment, and entrepreneurship for a green economy
Wildlife and biodiversity in landscape management
Landscape finance and investment
Property rights and land use planning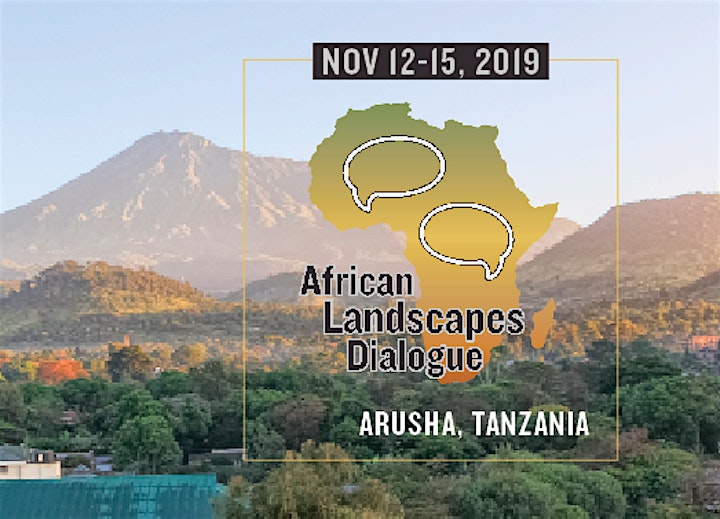 This event is organized by the Landscapes for People, Food and Nature Initiative as a collaboration of its partners.
Co-organizing Partners include:
African Centre for a Green Economy
African Model Forest Network
African Biodiversity Collaborative Group
African Union Development Agency
African Wildlife Foundation
Alliance for a Green Revolution in Africa
Conservation International
Cornell University
Fauna and Flora International
Government of Germany (BMZ/GIZ)
Government of the Netherlands (Ministry of Agriculture, Nature and Food Quality)
Horn of Africa Regional Environment Centre & Network (HOARECN)
Forest and Farm Facility
National Land Use Planning Commission of Tanzania
Nature Conservancy
Netherlands National Committee of IUCN
Rainforest Alliance
SANREM-Africa
Solidaridad Network
SwedBio
Tropenbos International
Water and Land Resources Center
World Wide Fund for Nature
Organizer of African Landscapes Dialogue Tanzania
The Landscapes for People, Food and Nature Initiative is an international collaborative initiative of knowledge sharing, dialogue and action to support integrated landscape management in order to achieve three simultaneous goals: improved food production, ecosystem conservation, and sustainable livelihoods.