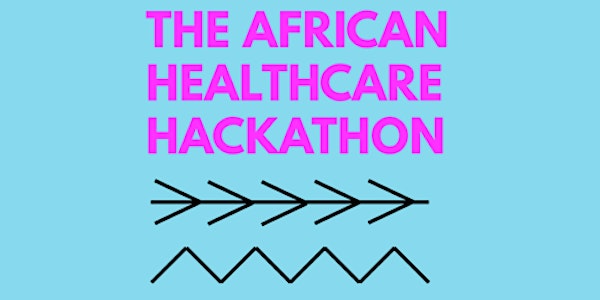 African Healthcare Hackathon 2019
When and where
Location
Entrepreneur First https://map.what3words.com/teams.mixer.hoot Tower Bridge Business Complex Clements Rd London SE16 4DG United Kingdom
Refund Policy
Contact the organiser to request a refund.
Description
How to find us -

https://map.what3words.com/teams.mixer.hoot





The 2019 African Healthcare Hackathon is an intense, fun and high energy competition event. People form teams to brainstorm and develop solutions for real-life problems of organisations and initiatives doing business in Africa. At the end, the team with the best solution wins.
Anyone with a passion for creating brilliant stuff can take part! Be brilliant for what matters!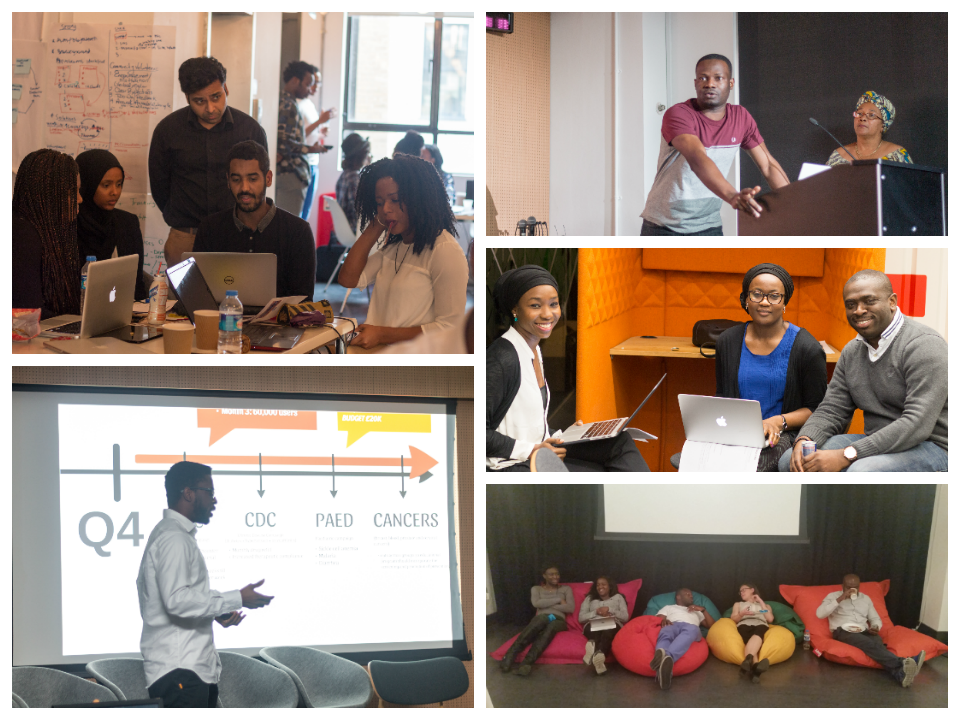 >>>>Watch our short recap video

here

and read below to find out more!<<<<
---
What is it?
Typically, a hackathon (a hacker buzzword) is an event where teams of computer programmers collaborate and compete against each other to come up with the best solutions to a defined problem in a very short time frame (~24 hours). We instead, are having all kinds of interesting people (not just computer programmers) compete to come up with solutions for African Healthcare initiatives. After a Friday evening kick-off event, teams will have the weekend to work on a challenge that a business/organisation faces in Africa. The team that presents the best solution as determined by expert judges will win the challenge prize and potential seed-funding money.
Is it for you?
The Challenge is a great and really fun way to use your unique talents to affect positive change in the world. Great ideas push the world forward. And they can come from anywhere. This event will bring together business professionals, students and researchers who are passionate about improving things in Africa and supporting organisations to solve their challenges.
You will not be expected to be an expert in the healthcare industry in Africa. You are someone that thinks a little bit different from everyone else and has the ability to solve problems with a little ingenuity. Techies and non-techies will get involved. Medical and non-medical people are welcome. Community workers, developers, entrepreneurs, artists, educators, business professionals, students, everyday people and more! We've learned that teams with people from different backgrounds come up with REALLY great ideas and form relationships that last beyond the weekend.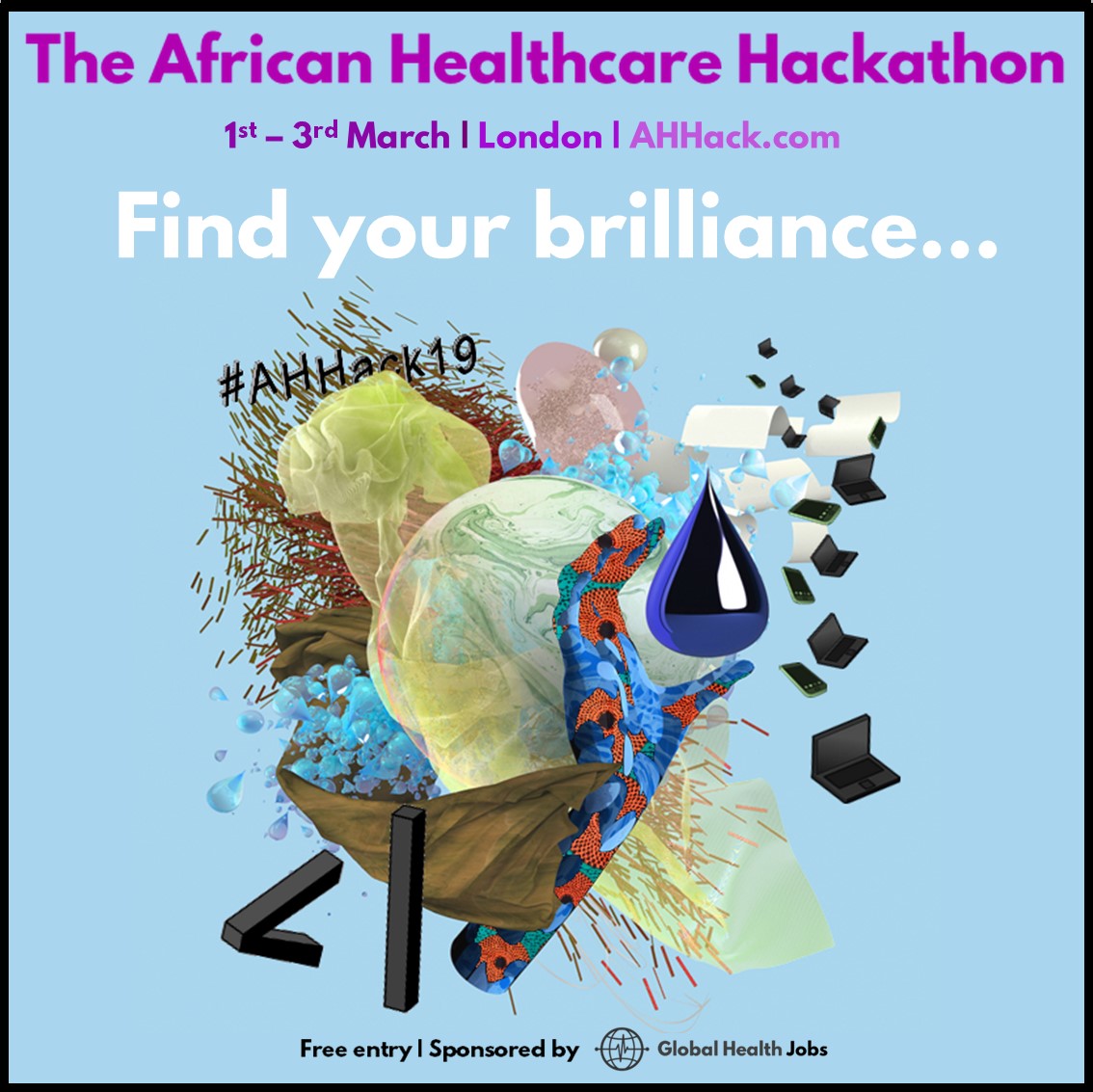 Do I need to come with a team?
No, it's not 100% necessary. If you don't have a team now, don't worry. We will have team formation processes before things kick off.
The Challenge is about more than just thinking up good ideas for leading African healthcare organisations. You'll experience how to work (or compete!) with colleagues and friends on the Continent as well as dreaming and building, failing and finishing in rapid time. The Kopfadeyemi Community is built around opportunities to work with emerging African Healthcare organisations and future leaders on really interesting challenges. Make change happen with your ideas.
What do I need to bring?
You might want to bring your own computer or mobile device(s), Entrepreneur First do not provide computers or laptops. We will provide high-speed Wi-Fi, power strips, whiteboards, and plenty of caffeine!
Is this an overnight competition / 'hackathon'?
No, but it can be if teams really want it to be. The competition starts right after the Friday evening kick-off. Entrepreneur First will be open at all times during the weekend and people are welcome to work through the night if they really want to! The complexity of the challenges are unlikely to be so high that people will have to stay up all night(!)
What are the African healthcare organisations taking part?
We have an interesting range of challenges. Further details of the event, including schedule and judging process will be provided to those who register and are selected to participate.
Pitch session
If you don't want to participate but are interested to hear the ideas that come out (or support your family/friends who have participated), get your pitch night ticket!


Timetable
Friday
6.00pm: Drinks begins at Entrepreneur First, London
7.00pm: Presentation of What3Words
7.30pm: Teams form/register to challenges and HACKATHON officially begins!!
10.30pm: Suggested Day 1 end
Saturday
9.00am: Suggested Day 2 start
1.30pm: Challenge Checkpoints – Teams to briefly feedback to wider group on plans
10.30pm: Suggested Day 2 end
Sunday
9.00am: Suggested Day 3 start
9.30am: Short dedicated mini team-workshops on (3) 'Pitching Successfully' offered throughout the morning
1.30pm: HACKATHON deadline. Solutions to be handed in
Doors open for Sunday pitch attendees
2.00pm: In-Conversation with our judges
2.45pm: ¡¡PITCHES TO START!!
5.00pm: Pitches finished
5.15pm: Winners announced… [END]
Many people will apply to participate. Our space at EF can only support a limited number of participants and as much as we'd like to take everyone, it just will not be possible. Sign up now!
Terms of Participation Agreement: It is our job to provide you with a fun and incredible networking and learning opportunity. The event is intended to be a collaborative forum for sharing, learning, building, and having fun about the challenge of solving problems in Africa. As such, by registering as a participant, you acknowledge that any ideas shared by you or anyone else over the course of the event are contributions to the overall experience and community. As a member of this community, you agree to to be inclusive of any and all people and their ideas. You agree to act professionally, treat everyone with respect, and treat the event facilities with proper care. You agree that you are responsible for any accidents or damages that you cause. You also agree to not hold The Kopfadeyemi Fellowship or any of the event supporters liable for any loss, damage, injury, or any other unforeseeable incident.