Description
Ngorli African Ball-"Linking Our Identity-Sankofa"
---
---
We welcome you and thank you for your interest in our 2nd Annual African Ball!!
The African Ball by Ngorli organization is an event put together to celebrate the African Culture in a prestige and cultured environment. The goal is to educate and entertain our guests while we treat them to different and palatable foods of African descent.
The Ngorli Organization also uses this noble day to celebrate our members, volunteers, donors, and sponsors but most importantly to remind our guests of the relevance of our work which is to promote education to underserved children in South Carolina and around the globe.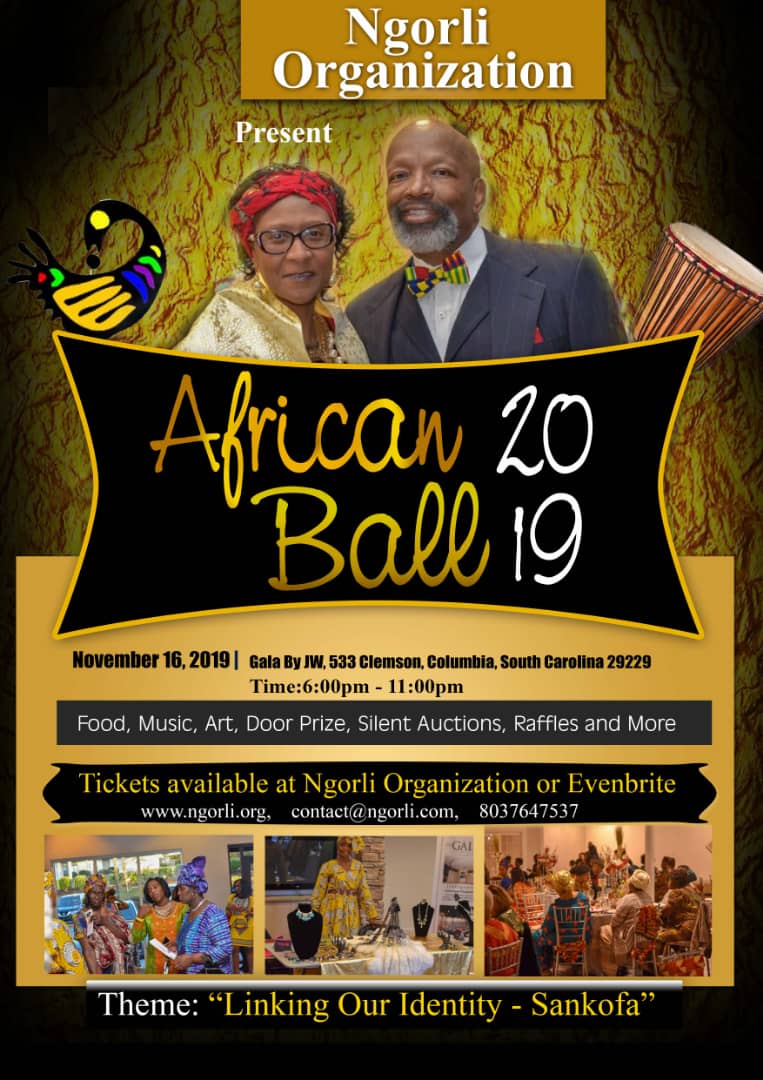 The African Ball is set to soar Saturday, November 16, 2019. Be prepared for MORE music, MORE entertainment, and More fun.
This event is brought to you by Ngorli Organization
Ngorli is a nonprofit organization with 501(c)(3) status. Their mission is to promote education for underserved children and youth. All proceeds from this event will go towards the programs that the Ngorli Organization bring to our communities in Columbia, SC.
Attire
The Ball will be black-tie and/or African attire.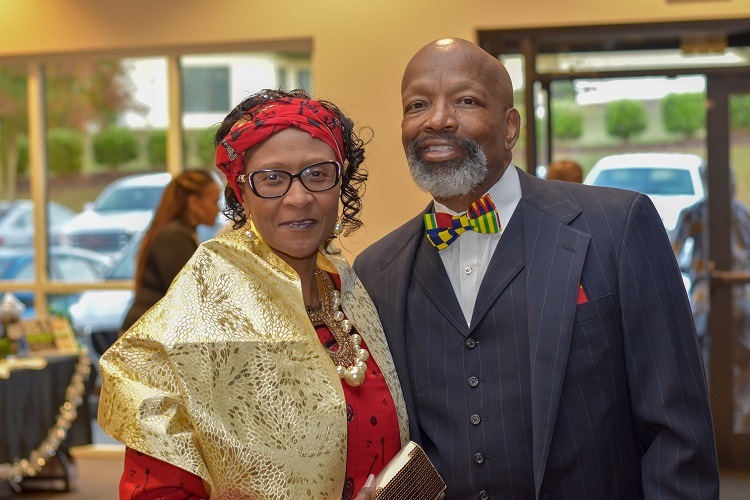 Cuisine and

Entertainment

The African Ball will feature everything from trend-setting music, fashion, full-course international cuisine, dance, raffles, a silent auction and appearances from special guests.

(Buffet style African themed dinner is included in your regular ticket price, VIPs will be served by our waiter staff with the choice of one bottle of wine (Red or White).
Vendors
Vendors recieve the following:
Advertisement throughout the event
Access to food and drinks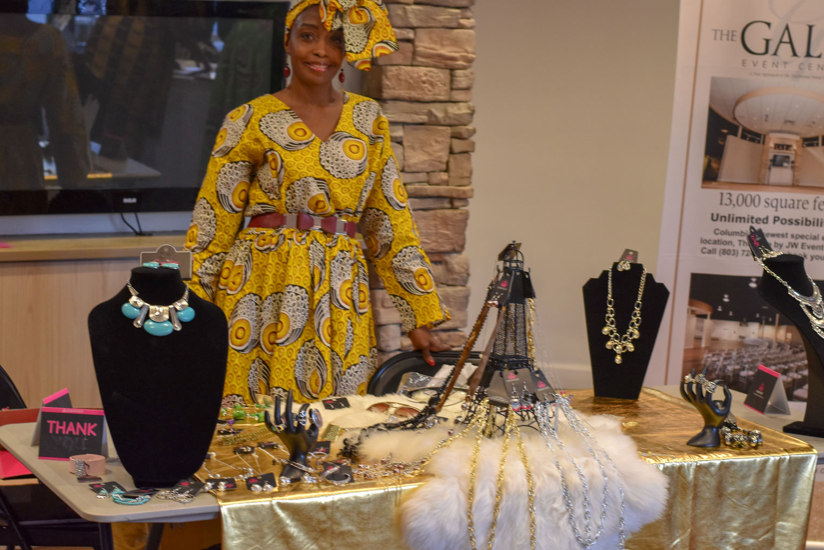 Regular Ticket
Buffet style dinner with drinks
VIP
Severs for your table- Dinner Served at your Table
Wine Choice One bottle (Red or White)
Special Gift from Ghana
Special Parking
Music Request
(Limited Ticket Amount)