About this Event
African arts and fashion weekDC The biggest & most powerful fashion Runway /Arts in the DMV is with a purpose to shine light on Africa fashion.fashion.AAFWDC was founded four years ago by multiple award winning designer Uche Ibezue ,with a mission to Globalize African fashions & culture through fashion , trade panels & shows,Art exhibitions with industry leaders, celebrated stylists, store buyers ,black owned cosmetics owners,vendors,business owners,executives,artists,music and more!
AAFWDC 2019 will celebrate dynamic industry leaders,designers,models from different parts of the World.
The WAKANDA movement is on and it's time for AFRICA to take her rightful place!!!!
AAFWDC T 2019 THEME-AFRICAN FASHION IN THE GLOBAL MARKET PLACE.
KEYNOTE SPEAKER & SPECIAL GUEST OF HONOR-HE DR.ARIKANA CHIHOMBORI-QUAO
AFRICAN UNION AMBASSADOR TO THE UNITED STATES..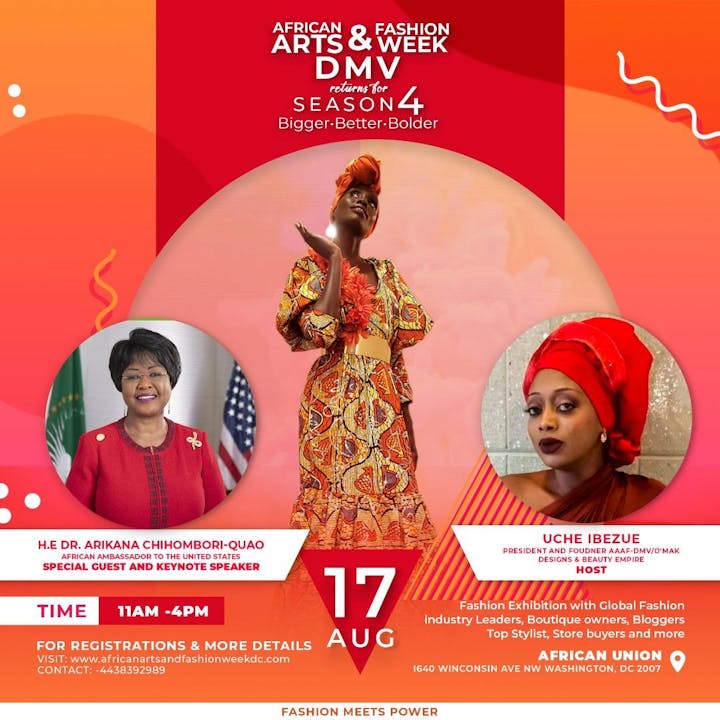 AAFWDC IS ALSO PLEASED TO ANNOUNCE THE UNVEILING OF HER INTERNATIONAL MODELLING AGENCY
BLACK! BEAUTIFUL !& BOLD.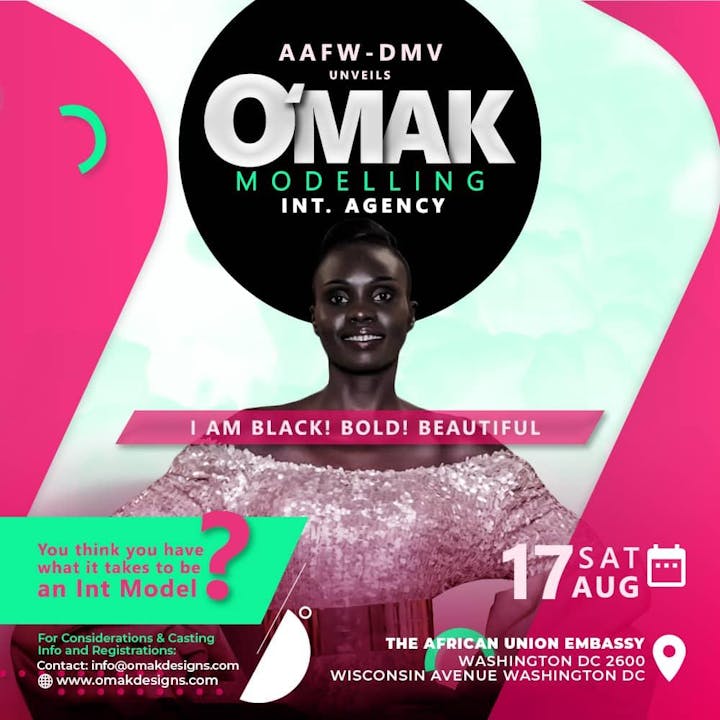 AAFWDC LOOKS FORWARD TO RECEIVING YOU TO THIS GROUND BREAKING GLOBAL FASHION EVENT...!!!!!
PART PROCEEDS FROM AAFWDC 2019 WIILSUPPORT GIRL /WOMEN SKILLS TRAINING IN AFRICA VIA IAMSHE ORG.
Learn more on www.www.africanartsandfashionweekdc.com