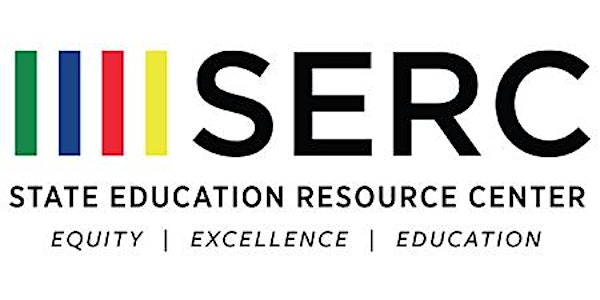 African American/Black and Puerto Rican/Latino Course of Studies Showcase
African American/Black and Puerto Rican/Latino Course of Studies- Showcase and Reception 2023 This is a one (1) day event: June 2, 2023
By SERC - The State Education Resource Center of CT
Date and time
Friday, June 2 · 5am - 2pm PDT
About this event
African American/Black and Puerto Rican/Latino Course of Studies- Showcase and Reception 2023
*This is a one (1) day event - Friday, June 2, 2023
Audience: High School Administrators, Educators, Students, Families, Stakeholders, Community Members, Dignitaries, and Advisory Group Members 
Description:
SERC invites you to participate in the African American/Black and Puerto Rican/Latino Course of Studies showcase scheduled for June 2, 2022.
Teachers and students from high schools across the state will share highlights of their experiences in the second year of implementation of this model curriculum at each session. Past, current, and future implementing teachers, students, parents, and administrators, as well as board of education members and community stakeholders are encouraged to attend one or more of the sessions as their schedules permit. There will be three rounds of concurrent breakouts in the morning and afternoon virtual sessions, and each round will have different schools presenting in different formats, giving participants the opportunity to hear from multiple perspectives throughout the day. The in-person reception will be a gallery walk format giving opportunity for teachers and students to network and share experiences with curriculum developers and other implementers across the state.
 Participants may choose to attend one or more of the showcase sessions. 
(Session A) - Virtual Showcase - 8:00 am to 10:30 am (Zoom)
(Session B) - Virtual Showcase - 11:30 am to 2:00 pm (Zoom)
(Session C) - In-person Reception - 3:00 pm to 5:00 pm (SERC's new location , 175 Union St.,Waterbury)
A limited number funds are available to defray costs for mileage, transportation, child care, or loss of work time in order to attend. Please contact Heather Dawes, Project Specialist, at dawes@ctserc.org for further information.
For content questions, please contact Michelle LeBrun-Griffin, SERC, (860) 632-1485 ext. 321 or griffin@ctserc.org.
For registration questions, please contact Heather Dawes, SERC, (860) 632-1485, ext. 263 or dawes@ctserc.org.