Three enriching days of panels, workshops, and networking co-sponsored with the George Gervin Preparatory Academy.
About this event
The mission of this organization is to have a necessary Reconstruction Era dedicated for the advancement of the African American Community. The strategy to achieve this is through reconstructing the education system, balancing the notable economic disparity, implementing equal justice policies, bringing political equity, and creating avenues for affordable and available healthcare.
The purpose of this conference is to educate African American youth on ways to reconstruct the community and better themselves as individuals despite the daily adversity we face. The conference will take place from July 12-14, 8am-2pm all three days.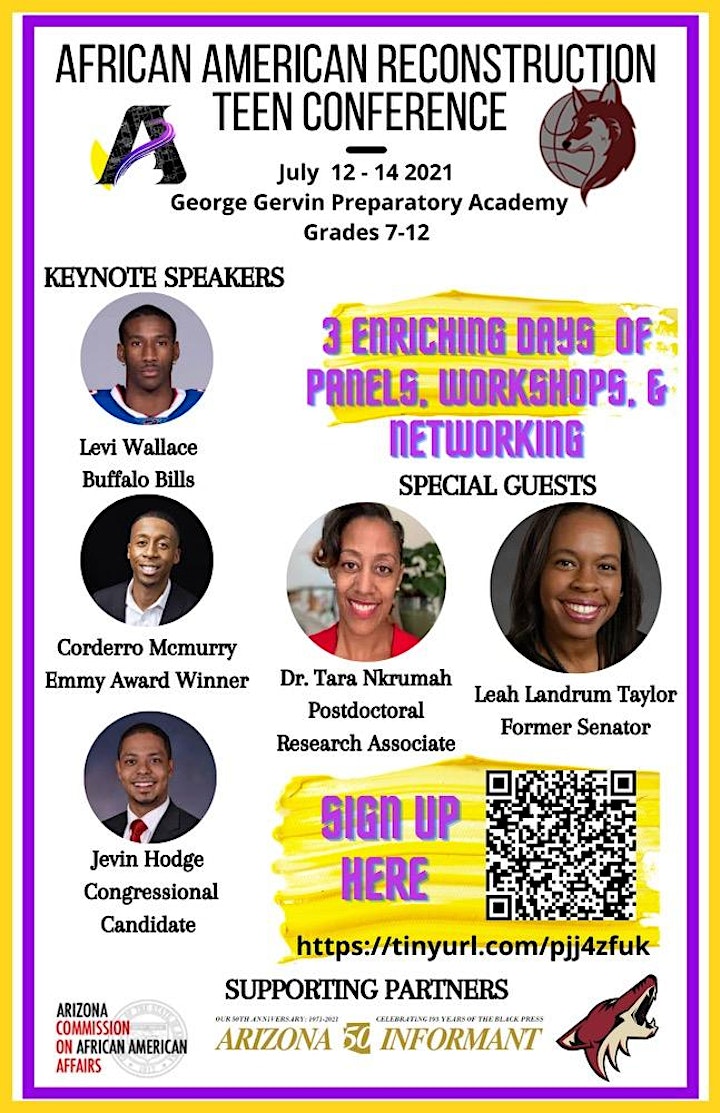 Organizer of African American Reconstruction Teen Conference