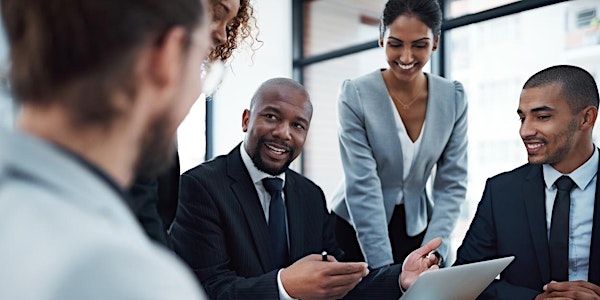 "African American Heritage Month Celebration" - Small Business Day
Location
U.S. Department of Transportation
1200 New Jersey Avenue Southeast
Washington, DC 20590
USDOT Small Business Day - Celebration of African American History Month
About this event
The U.S. Department of Transportation (DOT) will host a Small Business Day in celebration of African American Heritage Month. Other Federal agencies participating in this event are the U.S. Small Business Administration (SBA) and the U.S. Department of Commerce Minority Business Development Agency (MBDA). This event is open to all businesses with a focus on minority owned firms interested in learning about the federal procurement process and resources available to small businesses. Activities include workshops on the Federal procurement process, hosted by Federal acquisition experts, and a panel discussion on Federal agency resources available to small businesses.
Event participants will also have the opportunity to:
• Learn about U.S. DOT, SBA and MBDA's small business resources.
• Gain knowledge of the Federal government procurement process and how
differs from commercial contracting
• Attend workshops designed to increase small business knowledge of the
federal procurement process. Participants may choose one of the following
workshops:
"How to do business with the federal government"
or
"Best marketing practices in federal contracting"
• Hear from small business owners who have successfully done business with
U.S. DOT
• Attend networking reception with U.S. DOT Operating Administrations, and Small
Business Specialists
Registration ends COB February 13, 2020, or once full capacity has been reached. For additional questions regarding this event, please contact Steronica Mattocks, Program Analyst, at 202.366.0658 or email at dot-osdbu@dot.gov.
FOR DISABILITY ACCESS ONLY: The U.S. Department of Transportation is committed to providing equal access to all participants. If you need alternative formats or services because of a disability, please contact Dr. Duronne Walker via email at Duronne.walker@dot.gov with your request by close of business Thursday, February 6, 2020.