Description
May is National Stroke Awareness Month and
May 26th is "Stroke Awareness Day in San Joaquin County"
San Joaquin County and cities including Tracy, Lodi, Manteca, Lathrop and Stockton, are recognizing stroke during May as a major cause of death and the #1 cause of long-term disability.
On May 26, 2017, the public is invited to the 3rd Annual African-American Health Empowerment Luncheon at Health Plan of San Joaquin in French Camp, CA, 11:00AM-2:00PM, where area health professionals will discuss various aspects of stroke, from prevention to recovery. The guest speaker is Dr. Robert Dodd, M.D, PhD, Associate Professor at The Stanford University Medical Center.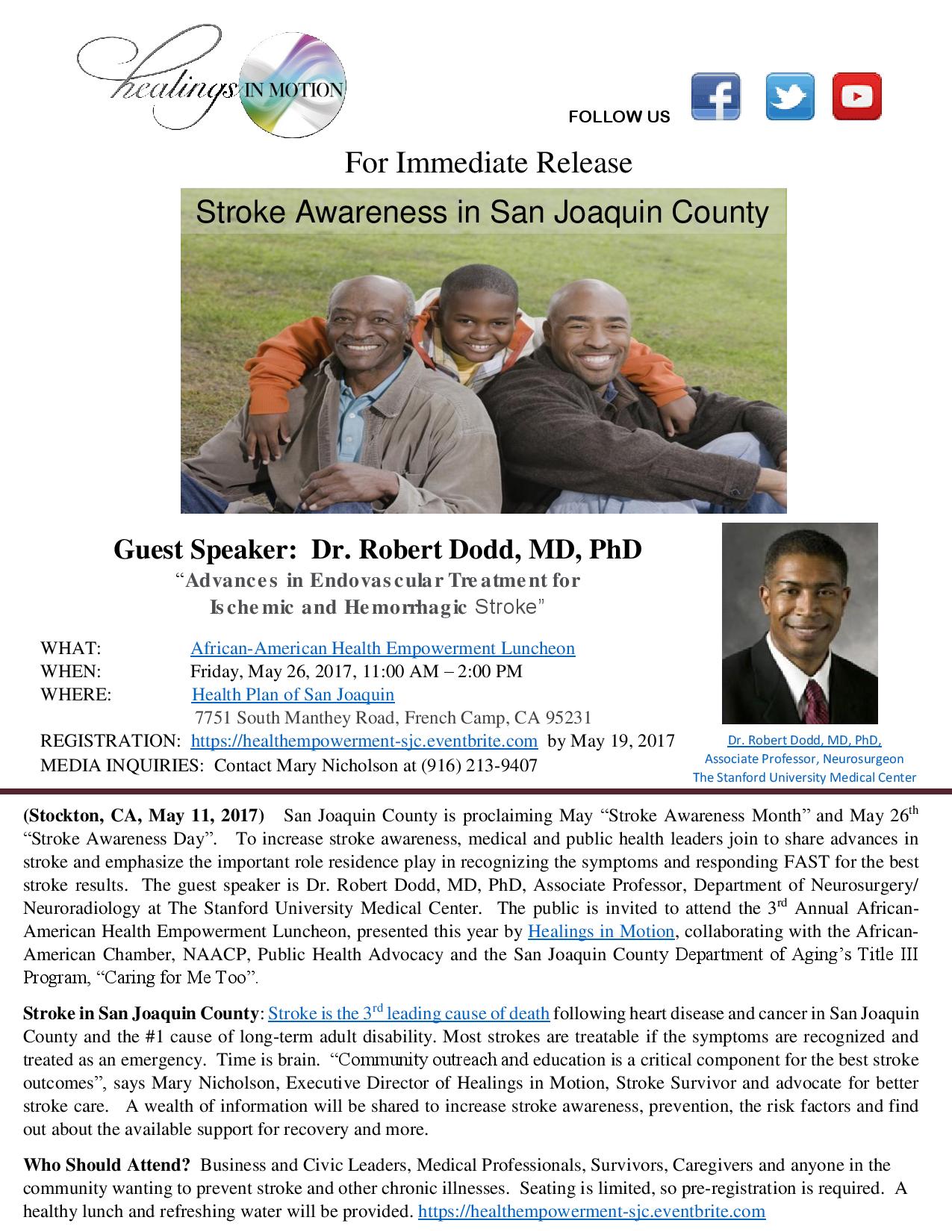 The program will start promptly at 11:00am.
Dr. Dodd impressingly has received 5 stars from his patients and accolades for his ability to communicate at any level of understanding about complicated aspectes of stroke and stroke care. Public health professionals are encouraged to attend.
You have the rare opportunity to attend an empowering luncheon and hear the top leaders in public health and be introduced to new resources in our community.
Everyone who has a desire to know about stroke is welcome, However, seating is limited so pre-registration is neccesary.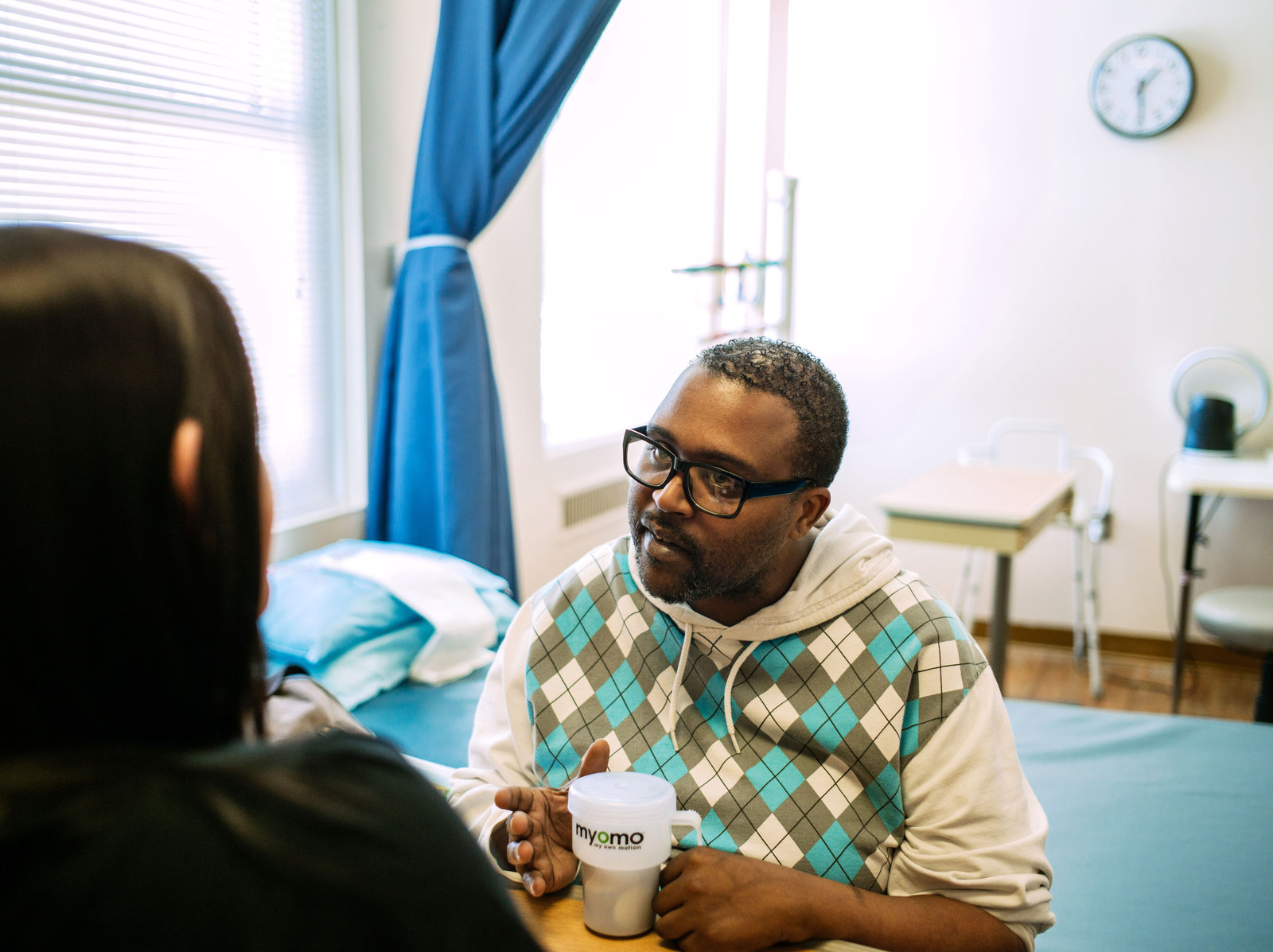 There is wealth in health, but we often don't think about it until we loose it.