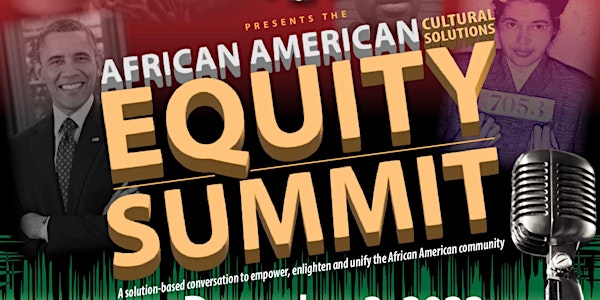 African American Cultural Solutions Equity Summitt
Embedding equity into our city requires action. You are invited to help KCSSU make a change in Raleigh, N.C.
When and where
Location
John Chavis Memorial Park 505 Martin Luther King Junior Boulevard Raleigh, NC 27601
About this event
A melanated person's experience in America has and continues to be characterized by trauma and violence more often than for our White counterparts and impacts emotional and mental health of both youth and adults. KCSSU will explore cultural solutions to address the historical dehumanization, oppression, and violence against Black and African American people. You are invited the attend the Equity Summit. Reserve your seat today.
Join community leaders, education advocates, and business leaders in a conversation around economics, health, and mental health. The purpose of the Equity Summit, is to bring together like-minded individuals to solidify into a coalition to solve the problems of our community.

 Our keynote speaker will ignite your consciousness of creating a more equitable city that enhances our quality of life, well being, and sense of belonging. 
Baba Afam, MPS (Afamefuna) is the founder of Strategic Black Empowerment Training, a Pan Afrikan educational collective based in Brooklyn, New York that teaches the entirety of the Amos Wilson library to Brothers and Sisters all over the world. Baba Afam is also the CEO and founder of the Afam Consulting Group which offers educational consulting in three areas of expertise; Organizational Leadership & Professional Development, Authentic Diversity & Equity, and Holistic Health & Wellness. He holds both an undergraduate degree in psychology and a graduate degree in leadership psychology, both from Penn State University. In addition he is also a certified personal trainer, martial artist, musician, and practitioner of the Taoist healing arts including Qigong and Zen Shiatsu. Baba Afam's organizational and personal life's mission is to heal and empower Afrikans in the Diaspora and the Motherland through the teachings of Baba Amos Wilson and his own wellness skillset, to begin actualizing the liberation and sovereignty we must obtain for our survival as an Afrikan People.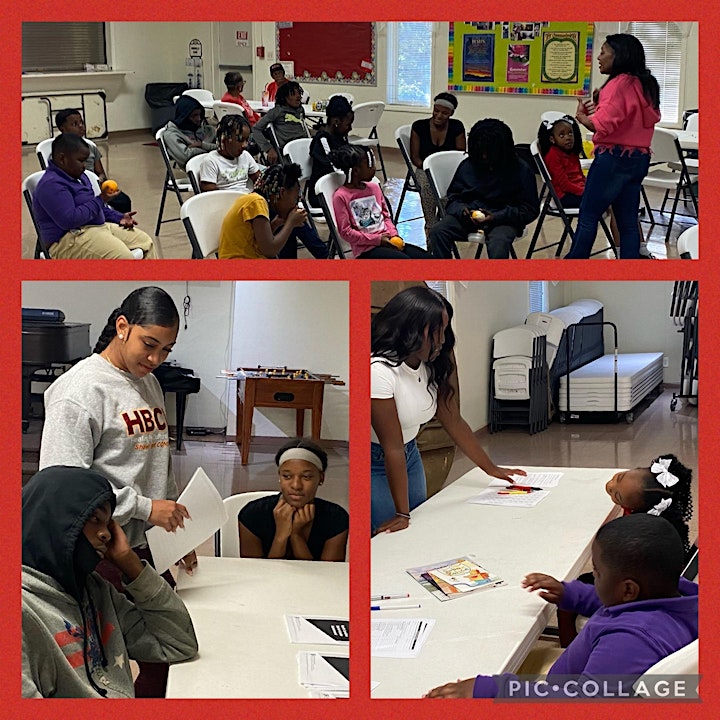 Since the last Equity Summit held in September 10th 2022, KCSSU has partnered with Shaw University and Saint Matthew AME Church to provide a literacy program for students. Your support and collaboration is needed to provide these types of solutions. Get your tickets for the Equity Summit today!