About this Event
Africa Wedding Resource Expo 2019 (#AWRE2019) is one day Africa's biggest Wedding Resource Expo that gathers hundreds of wedding vendors and related professionals across Africa (Nigeria, South Africa, Ghana, Kenya, Tanzania etc) into just a hub..It goes beyond just a wedding expo in Nigeria, it is an international wedding resource Expo that affords wedding vendors and related professionals to showcase or exhibit what they do, connect with both married and intending couples, families, network with international brands, evolve your networks and learn from industry experts.Intending couples and others would also have FREE access to international brands, finalize deals, book their choice, enjoy window shopping, exchange contacts and more without having to go extra miles.One of the objectives of this annual African event is to replicate the value of wedding resource hub company, a duly registered and Africa based wedding resource company that takes care of everything and anything that concerns wedding with her country headquarter based in Lagos, Nigeria.
It doesn't just ends there, the event would also afford more vendors who are yet to be included to be uploaded into online portal as part of wedding vendors and service providers on Africa wedding Resource Hub...where she would continually bearing the stress of promoting and taking you global while you enjoy the fun of your business....What a landmark this would be to your business, services, or brands.FREE ADMISSION! FREE ADMISSION!!
Reserved a space to showcase your products and Services.Call now whatsapp +234 - 8095502925, +234 - 8161264456
IG: @weddingresourcehub
FB: Wedding Alone
#Africaweddingresourceexpo
#AWRE2019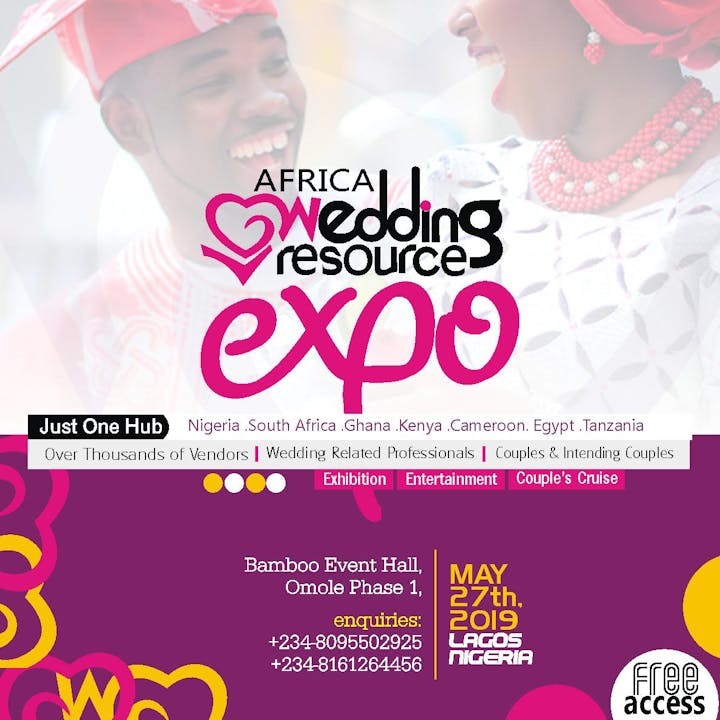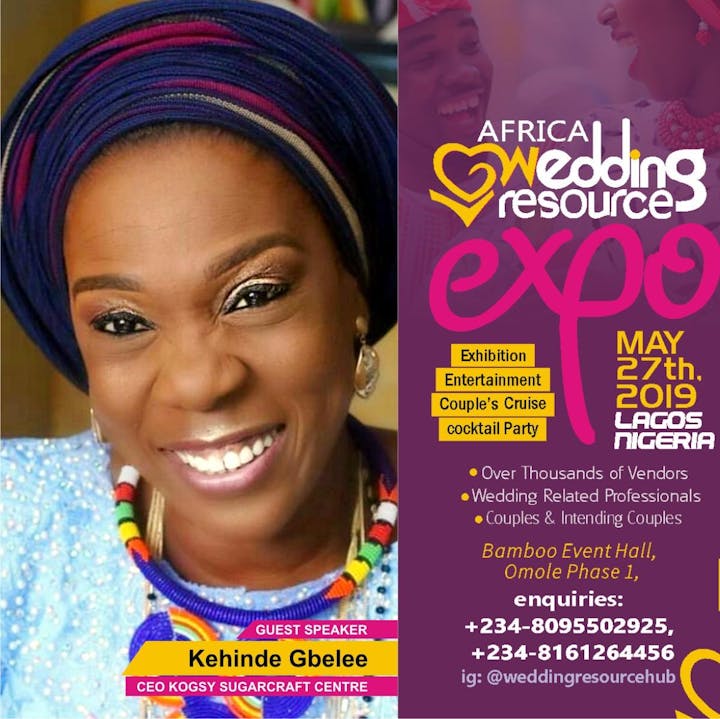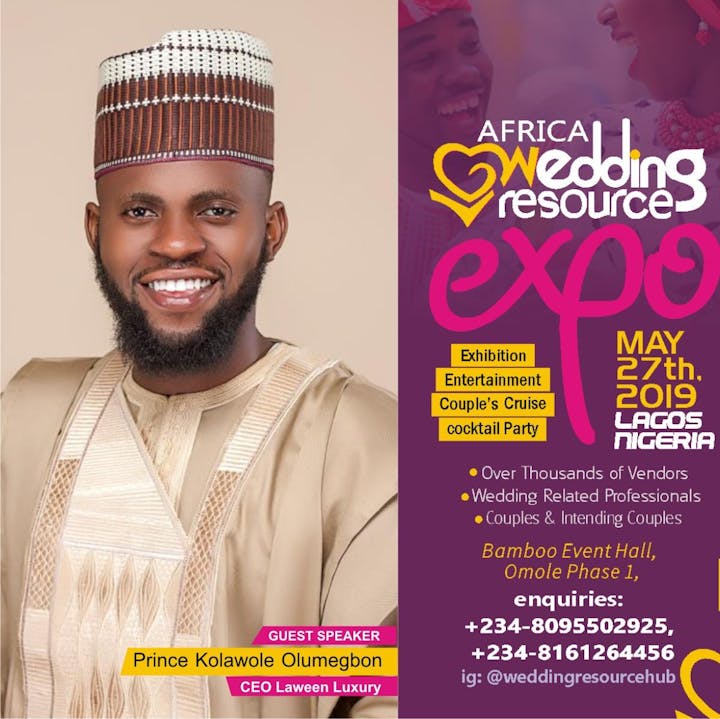 Prince Kolawole Olumegbon, Ikeolu Biobaku, CEO Mix n' Bake, Lanre Olushola, Kehinde Gbelee, Kogzy Sugar Craft,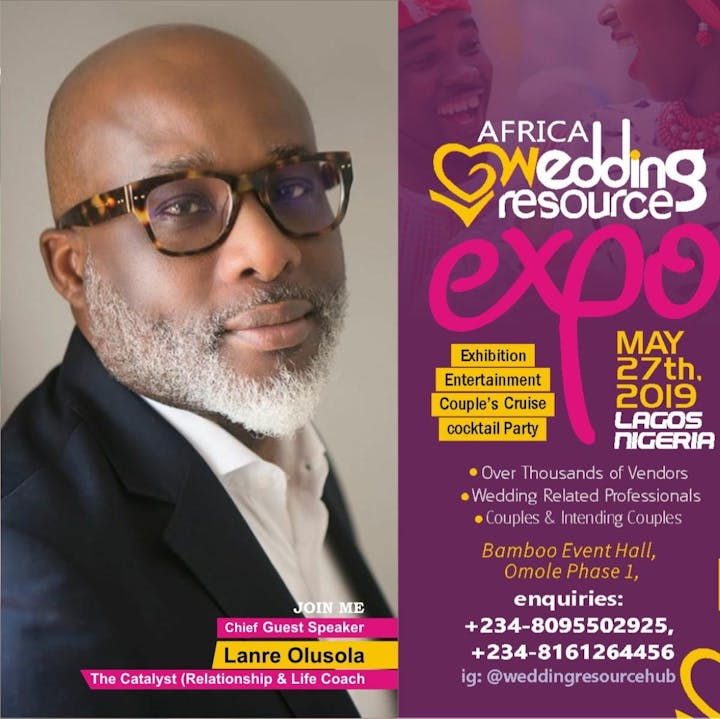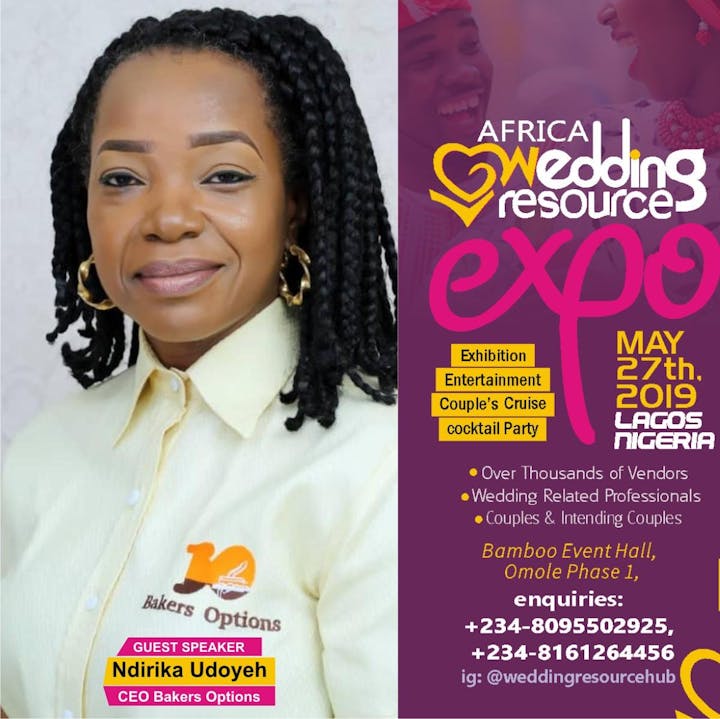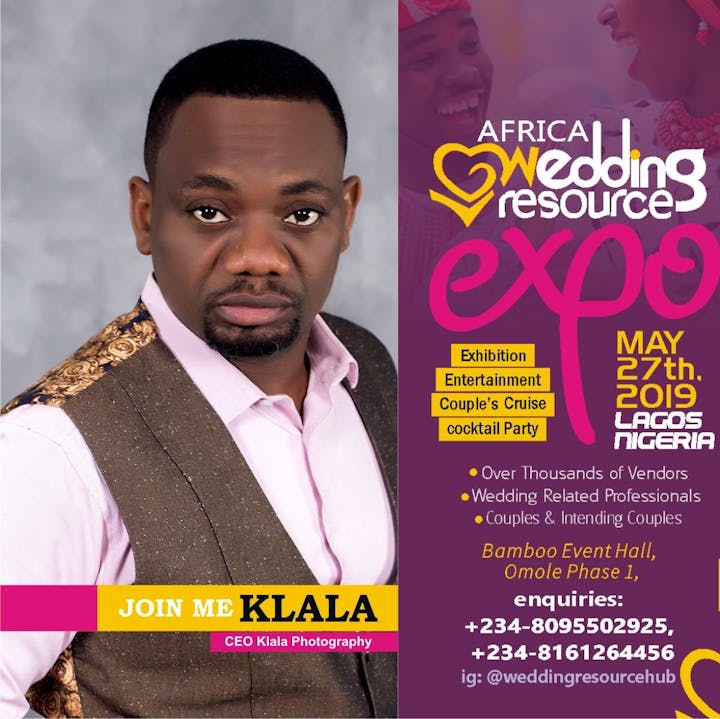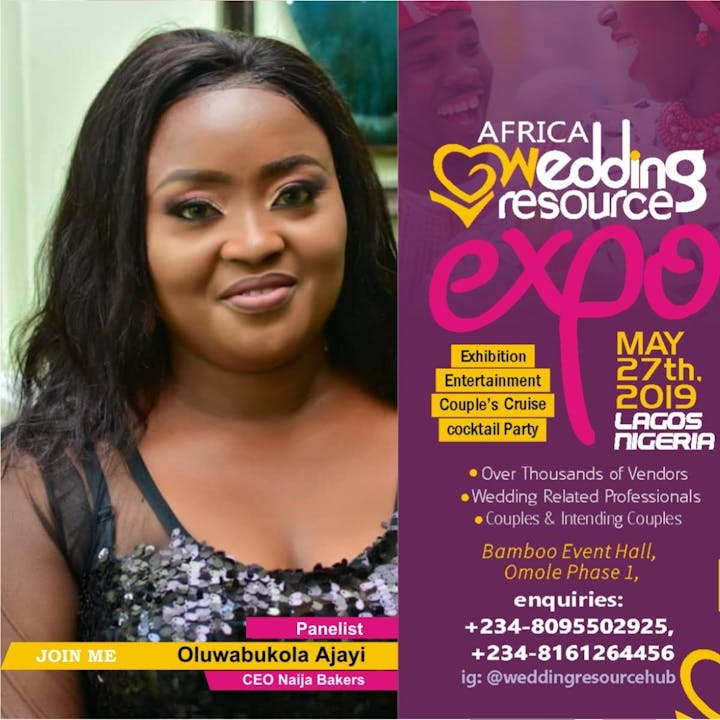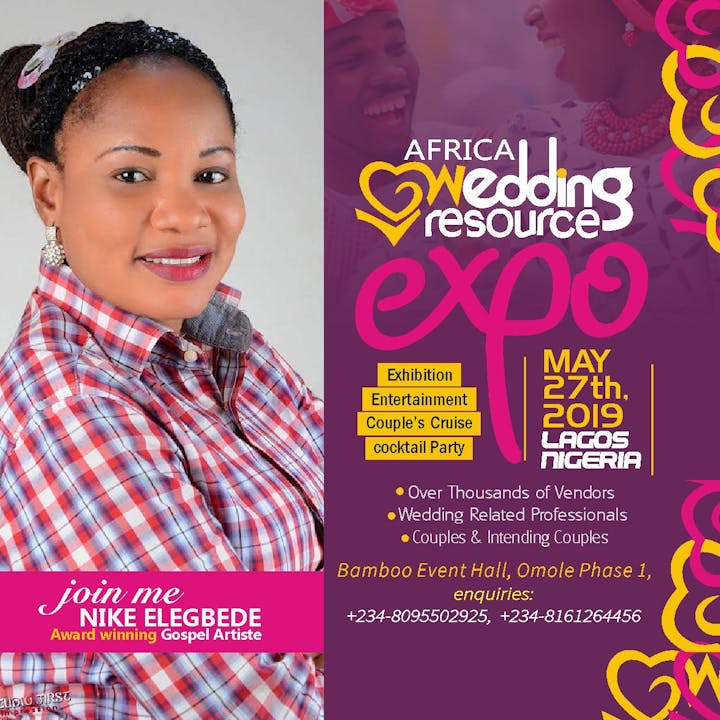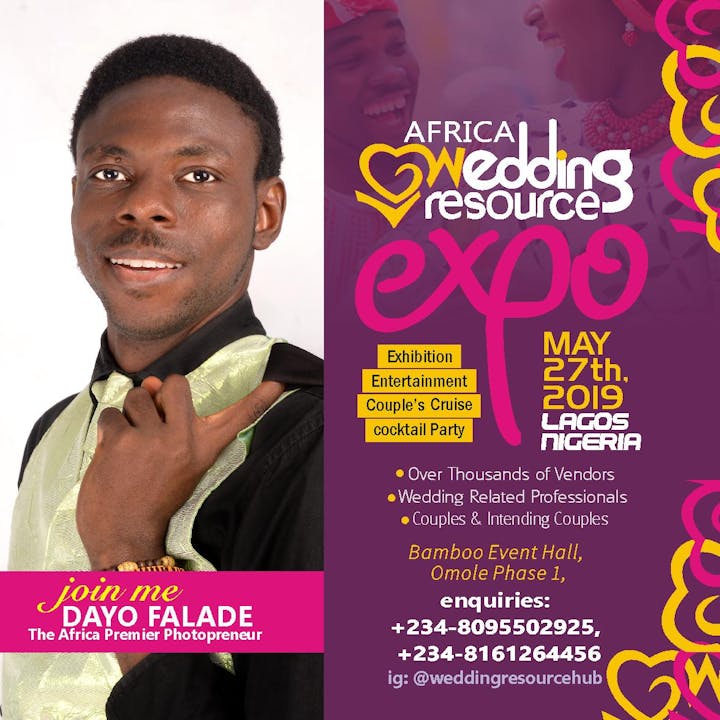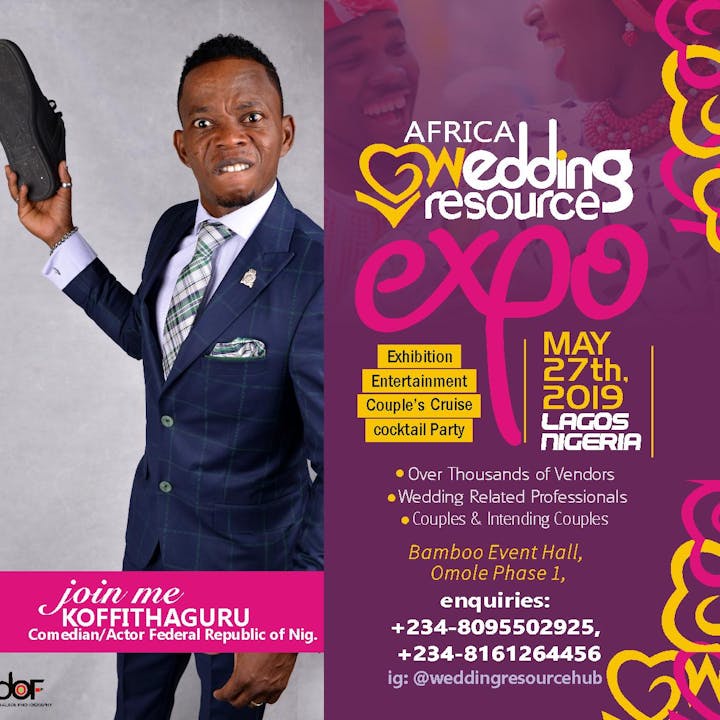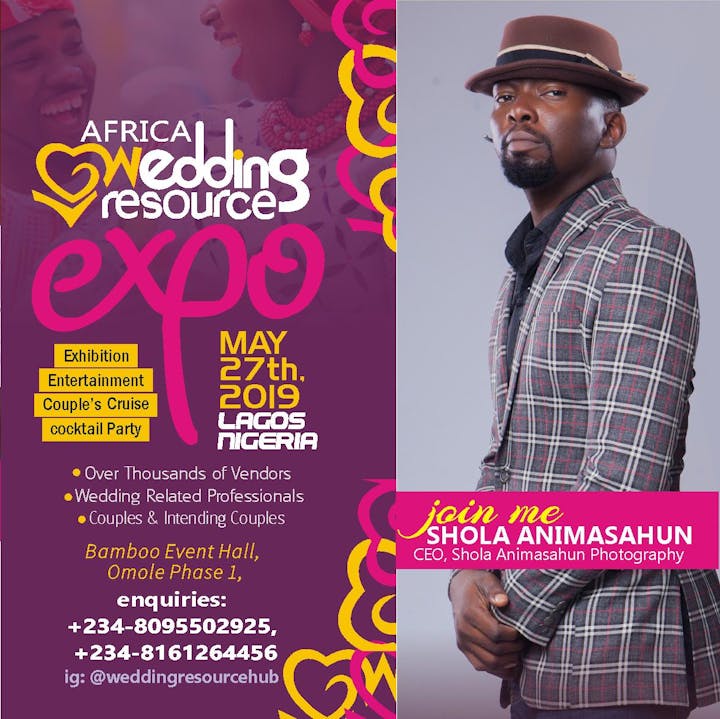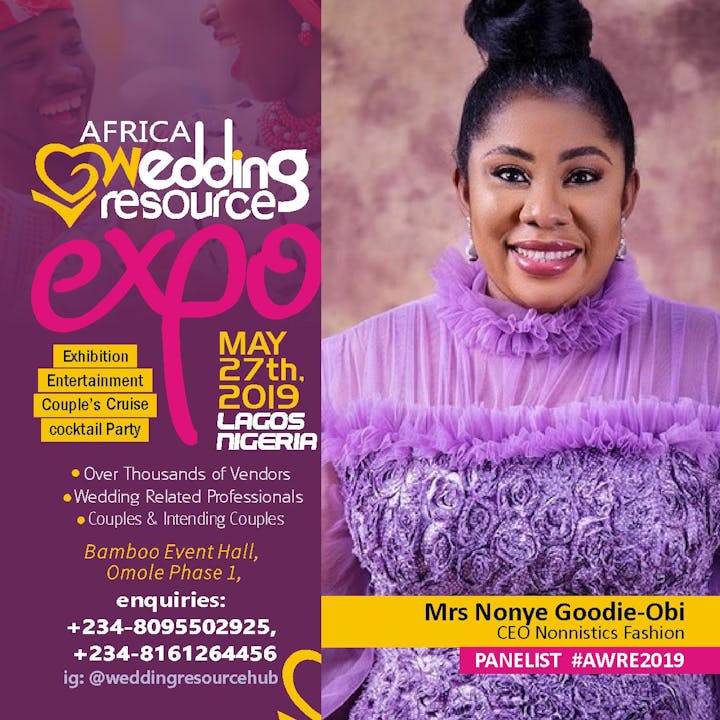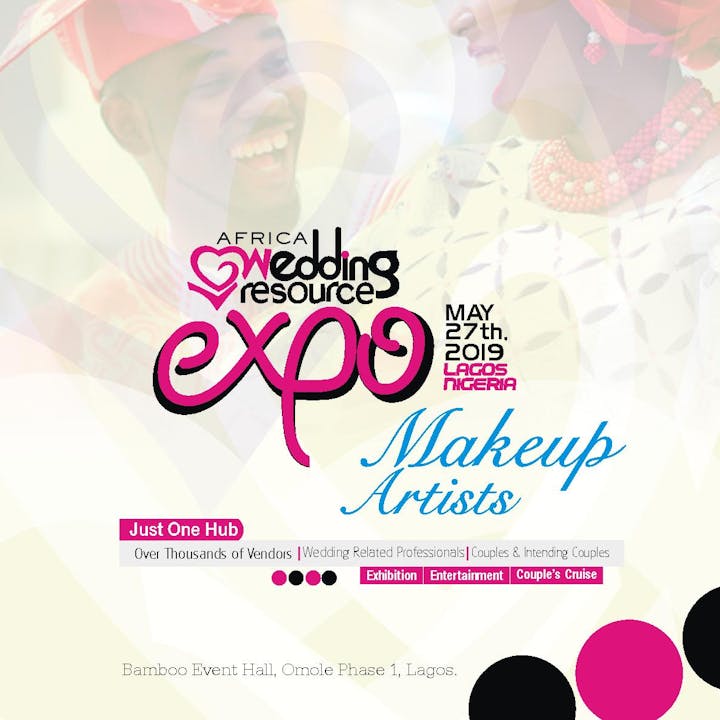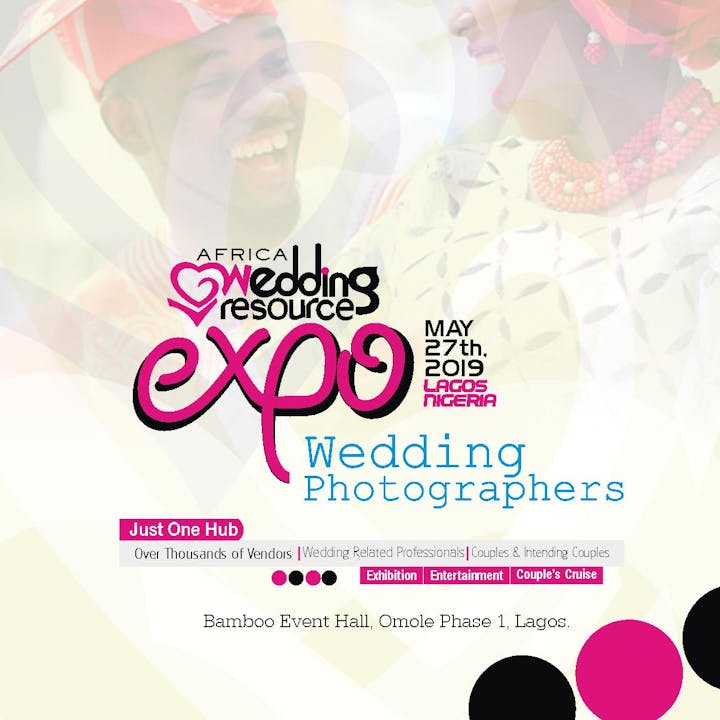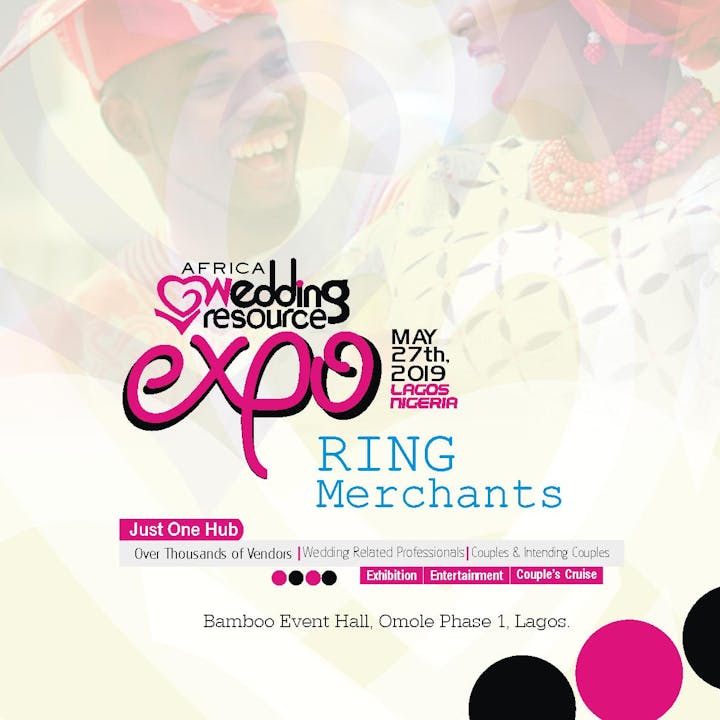 African Wedding Expo. Wedding Photographers, Ring Merchants, Makeup Artists, Event Planners, WEdding MCs, Wedding Vendors, Related Professionals.
W