Description
The Africa Technology Business Forum is an annual, one day conference bringing together Africa-focused global technology innovators, business leaders and investors.

The inaugural 2016 Forum saw 150 delegates from 11 countries across Europe and Africa converge in London and was featured in the Guardian. Now in its second edition, the 2017 Forum will move the conversation forward to the factors driving the future of technology growth and impact in Africa
2017 Speakers include :
Tamara Giltsoff, Head of Innovation - Department for International Development (DFID)

Raymond Guthrie, Senior Partner - Global Innovation Fund

Eric Guichard, Founder & CEO - Movement Capital

Ido Sum, Investment Director - TLcom Capital Partners

Tomi Davies, President - African Business Angels Network (ABAN)

Kofi Addo, Head of Trade and Investment - Ghana High Commission, UK

Russ Shaw, Founder - Tech London Advocates​

Jess Williamson, Director -Techstars

Senior Analyst, Mobile Money Services - GSMA
WHO ATTENDS?
ATBN brings together global Africa-focused technology players from established businesses, investment funds and leading consultancies to government agencies, ecosystem builders and startups to foster collaboration and create a balanced discussion around driving growth in the African technology sector.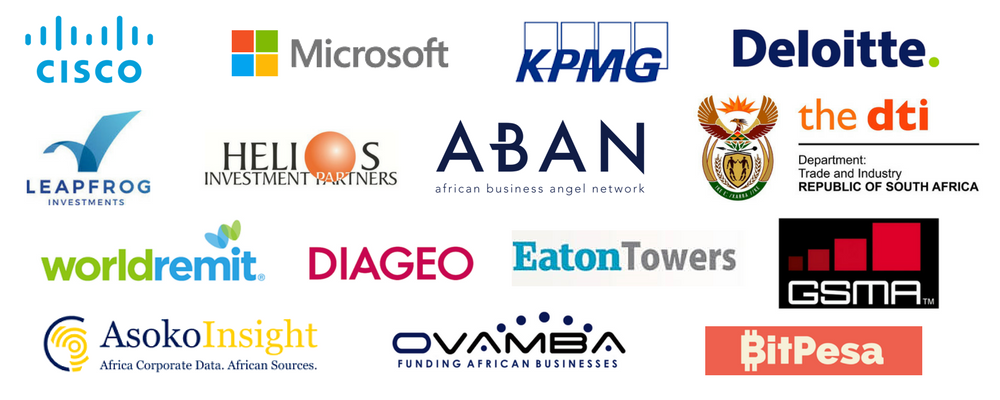 FOR MORE DETAILS ABOUT THE PROGRAMME & SPEAKERS VISIT: www.atbnforum.com