Actions and Detail Panel
AFRICA TECHNOLOGY BUSINESS FORUM 2017
Wed, June 21, 2017, 9:00 AM – 5:00 PM BST
Description
The Africa Technology Business Forum is an annual, one day conference bringing together Africa-focused global technology innovators, business leaders and investors.

The inaugural 2016 Forum saw 150 delegates from 11 countries across Europe and Africa converge in London and was featured in the Guardian. Now in its second edition, the 2017 Forum will move the conversation forward to the factors driving the future of technology growth and impact in Africa
The key discussion themes for this year include :
Financial Inclusion - How is financial inclusion driving business growth?
Value-added Investment - Is the global investment community adjusting their model to suit Africa's specific needs?
Impact - Does a focus on impact foster or hinder innovation growth?
Policy - How does policy help innovation ecosystems to develop and technology to scale?
WHO ATTENDS?
ATBN brings together global Africa-focused technology players from established businesses, investment funds and leading consultancies to government agencies, ecosystem builders and startups to foster collaboration and create a balanced discussion around driving growth in the African technology sector.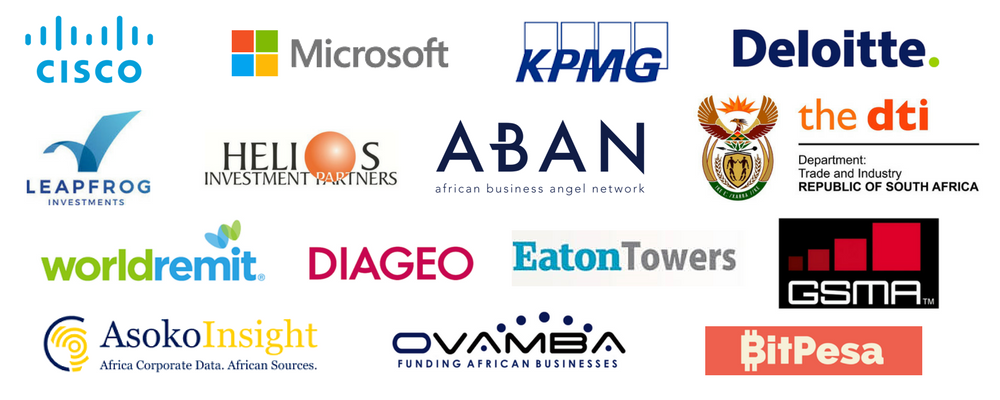 WHAT TO EXPECT:
20+ speakers, 150+ delegates, informative panels, expert-led roundtables/workshops and a showcase of emerging innovation from across Africa.
INFORMATIVE DISCUSSION PANELS
Hear from over 20 experts and professionals in the technology, investment and Africa business space sharing their insights into the emerging technology trends and opportunities in Africa. Join in the discussion to share and learn about navigating the Africa technology landscape.
EXPERT TALKS & DISCUSSION GROUPS
Get in-depth, actionable insights from subject experts through key notes and highly interactive round-table discussion groups covering sector-specific challenges and opportunities around technology in Africa.
The breakout sessions also provide an opportunity for highly curated networking with business leaders and professionals with a shared interest in launching and scaling Africa-focused technology opportunities.
STARTUP SHOWCASE
The Forum we will feature the finals of Africa Tech Pitch LDN, a video pitch competition providing an opportunity for African tech startups to showcase their solutions at London Tech Week.

The top 5 selected startups will be showcased during London Tech Week at an exclusive reception organised in partnership with Tech London Advocates, an influential community of over 4000 tech leaders, experts and investors. The final winner will be selected and announced at the Forum.
DRINKS RECEPTION & CURATED NETWORKING
With 50% of the programme dedicated to discussion groups and networking, the Africa Technology Business Forum provides a prime opportunity to connect with and learn from technology investors, business leaders and professionals with a shared interest in unlocking the exciting technology opportunities in Africa.
FOR MORE DETAILS ABOUT THE PROGRAMME & SPEAKERS VISIT: www.atbnforum.com