Solving social and environmental puzzles of today takes effort. Every piece contributed brings us all closer to solutions that matter.
About this event
Have fun chatting, play a game or two, enjoy art, wine and appetizers, and relax to a very special live performance.
Discover just how significant our impact has been over the last 16 years. We will be highlighting our on-going and new projects that support on-the-ground wildlife conservation research, environmental education, schooling for rural children, community & environmental wellness programs and conservation workshops.
Leave having had a fun afternoon, perhaps with some new art work and the knowledge that your contributions are far reaching.
Because we believe even the smallest effort is far reaching, we will be accepting eye glasses and any small hotel soaps, tooth paste and travel tooth brushes at the event.
Tickets: $30 donation online now or $40 at the door.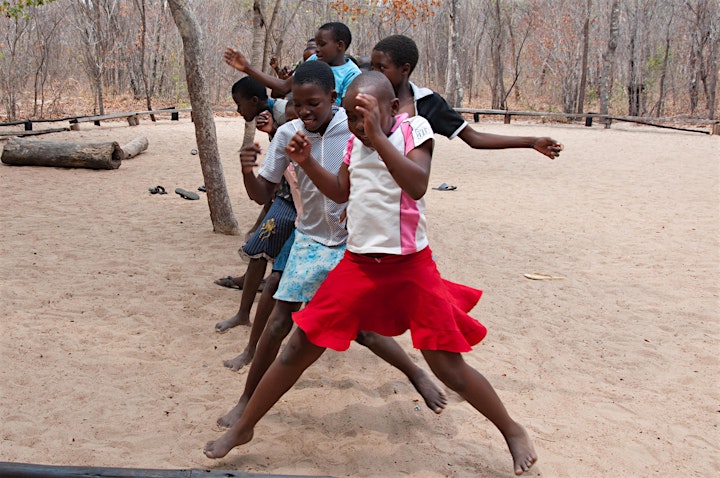 Organizer of Africa Matters Fundraiser "Joining Small Pieces to Reveal the Big Picture."
Since 2003 we have worked to improve conservation, resource availability and education opportunities to local communities in African countries. Our current projects support education opportunities for children, improve water catchment, provide solar stove making workshops, gain employment by developing craft making skills, and cultivate environmental stewardship in rural Zimbabwean communities. Upon matriculation, children graduating from school receive job placement assistance. With the availability of clean water and production of solar stoves from locally sourced renewable resources families thrive with a reduced carbon footprint. Craft sales directly support livelihood of families, conservation outreach and education, and anti-poaching programs that protect endangered species.
Building education connections in support of healthy communities and a healthy environment.