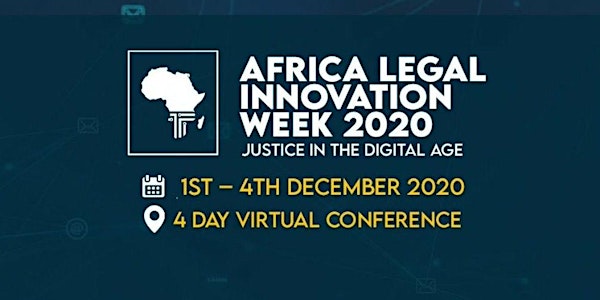 Africa Legal Innovation Week 2020
Justice in the Digital Age
About this event
The Lawyers Hub Kenya launched the Africa Legal Innovation Week in an exceptional
virtual address at 8pm EAT on the 2nd of November, 2020. This came after a week of
buildup on various social media channels that left followers eager.
The use of technology in the Justice sector has led to the quick and efficient
determination of cases by supporting prosecution, lowering the expense of trial by
reducing travel to procure the attendance of witnesses in court and efficient case
management systems for smooth running of operations. In addition, legal tech
solutions across Africa are bridging the justice gap by revolutionizing how citizens,
particularly those who cannot afford representation are accessing legal information and assistance. The COVID-19 Pandemic has also greatly affected the Justice sector
catalyzing the adoption of technology in most judicial processes. These include firm
management software, electronic filing, electronic hearing of cases and delivery of
judgements by adoption of tele and video conferencing facilities.
Noting this, the Africa Law Tech and Lawyers Hub together with partners,
will host a 4-day Conference from the 1 st to the 4 th of December 2020, aimed at
bringing legal technologists across the African Continent to discuss the role of
technology in supporting access to Justice.
The Conference seeks to connect legal technologists across the continent, map out the status of technology adoption in the legal ecosystem in Africa, assess the impact of the COVID-19 pandemic on the justice sector and celebrate legal innovators improving access to justice in Africa.
For more on how to get involved, visit, www.africalawtech.com