Description
Africa Gathering 2014 at the SouthBank Centre
1- Theme: "Fostering Equity, Access and Collaboration in Africa".
Africa Gathering is back in London with a Special Edition at the South Bank Centre to celebrate three days of African art, business and entertainment. This special collaboration with Africa Utopia will highlight the top ideas that have been fostered in recent times across the continent. It will address the need of equity, access and collaboration across all industries in Africa and beyond. Also this year, through a special series of talks and debates, we will highlight and debate the role of women in Agriculture and leadership in Africa.
2- Theme: "Food Hackathon: Africa will feed the world"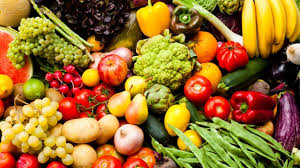 Who is attending?
Special Guest: Wayne Sutton, Entrepreneur - San Francisco
KeyNote: Ken Banks Founder: kiwanja .net | FrontlineSMS | Means of Exchange
Food innovators, food revolutionaries, chefs, developers, designers, African technologists, Data Analysts, Investors and entrepreneurs Academia, innovators, journalists, civil society, embassies, NGO's, hackers, coder and tech companies.
Note to Editors, Bloggers:
Africa Gathering London 2014 at glance
Sept 12th, 13th and 14th of September 2014
Series of Talk and Debates in Co-Hosted with Africa Utopia and How Africa will fee the world with a Food Hackathon!
Day One: A series of co-hosted talk and debates in collaboration with Africa Utopia on Why China loves Africa, Disruptive innovation, Reporting on Africa, Debate around the hype on Africa's rising, Women in Agriculture!
Day two and three: Plenary sessions with presentations by a range of speakers showcasing their businesses, technology applications and ideas. Brainstorming sessions will also take place during the day to allow more informal interactions between attendees under our 'palaver tree'. Key talks and debates: Education in Africa, Reporting on Africa, Food Hackathon, African leadership decoded, how to build the next generation of African Entrepreuneurs, Disruptive Innovation, China loves frica and Women and leadership in Africa.
Africa Gathering is a movement to see African ideas and innovations recognised, used and celebrated. Drawing inspiration from the African Baobab tree, where people traditionally gather to share knowledge, debate issues and learn from each other, African Gathering events – from London to Washington and Nairobi – bring together African change-makers and all those passionate about Africa's development. For more information visit: http://www.africagathering.org/africa-gathering-is-about-sharing-ideas-for-positive-change/
Southbank Centre is the UK's largest arts centre, occupying a 21-acre site that sits in the midst of London's most vibrant cultural quarter on the South Bank of the Thames. The site has an extraordinary creative and architectural history stretching back to the 1951 Festival of Britain. Southbank Centre is home to the Royal Festival Hall, Queen Elizabeth Hall, Purcell Room and the Hayward Gallery as well as The Saison Poetry Library and the Arts Council Collection. For further information please visit www.southbankcentre.co.uk
Africa Utopia TV media partners for 2014 are the Africa Channel. The Africa Channel broadcasts award winning television inspired by Africa, available on Sky 209 and Virginmedia 828.