Africa Gathering 2013 London 5th Anniversary
By Africa Gathering London
Date and time
June 21, 2013 · 1:30pm - June 22, 2013 · 6pm +01
Location
BBC Broadcasting House London W1A 1AA United Kingdom
Refund Policy
Contact the organizer to request a refund.
Description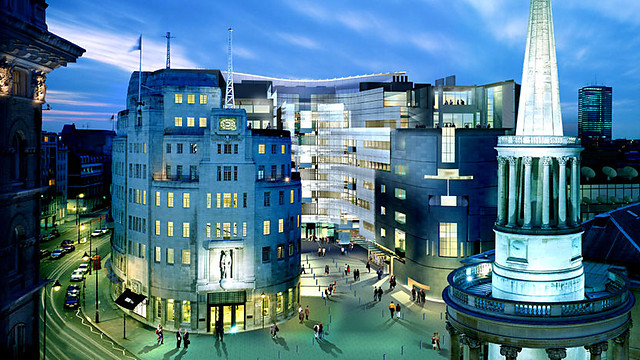 Africa Gathering 5th Anniversary at the BBC Broadcasting House "The next generation of Africans are determined to make a difference... I'm looking forward to the next 10-20 years and the dynamic Africa we're going to have" -
Kofi Annan, former U.N. secretary general
Things you need to know: When and Where and How much
Where: BBC Broadcasting House Portland Place London W1A 1AA
When: June 21st and 22nd, Friday from 2pm to 6pm and Saturday from 11am to 6pm
How much: Prices varies, choose your tickets, we would love to see you.
Where does the Money Go: Money goes on Food and Drink and Logistics
Theme
"Hands on technology: The rise of the makers, the dynamic and the disruptive thinkers of Africa"
The Details
LONDON SPECIAL EDITION - Hosted by the BBC Africa Team, Africa Gathering celebrates its fifth anniversary with a conference showcasing the role of African women in the technology sector in Africa, and ideas that have emerged in recent times across the continent, and to discuss some of the challenges still present around funding and investment.
Also this year, through a special series of roundtables, we will highlight and debate the rise of women in technology across Africa.
Africa Gathering 2013 will be a key event for women innovators and investors who want to discover and invest in African technology ecosystems.
"We will demonstrate how African innovators -- especially women -- are moving fast and taking the lead in developing amazing local technological solutions," said conference curator Marieme Jamme
"We also aim to demystify the relationship between investors and African entrepreneurs."
During the two-day event experts and important thinkers will inspire delegates with in-depth panels, educational presentations and thought leadership sessions, which aim to develop and build relationships. By highlighting grassroots, emerging technologies, and solutions relevant to Africa, we wish to offer a new perspective that will encourage active involvement from Africa-focused businesses, investors, and funders.
You will have a chance to take peek at this year's line-up and network with some remarkable thinkers of Africa. Remember to get your ticket early, stake your claim on a place to meet and mingle with our network.
Confirmed Speakers
Vera Kwakofi- Current Affairs Editor- BBC Africa
Caroline Whaley - GM, Creative Development- Nike Foundation
Caroline Kende-Robb- Executive Director - Africa Progress Panel
Dr. Maggie Aderin-Pocock- Space Scientist
Paul-Harry Aithnard- Group Head of Securities, Asset Management & Research - Ecobank Group
Jamie Drummond- Executive Director- One International
Tony Burkson Technology Evangelist.- Technology Evangelist- London
Jamila Abass- Co-founder and CEO of MFarm Ltd- Akirachix- Kenya
Miriam Quansah- Social Media Producer- BBC Africa
Ken Banks- Founder of kiwanja.net and FrontlineSMS
Events days at Glance (More details to come)
Day One
Super-sessions on Women and Entrepreneurship and Investment for Innovation in Africa: In partnership with Venture Capital for Africa delegates will discuss the role of women and technology in Africa and share best practices and methodologies.
Day Two
Plenary sessions with presentations by a range of speakers showcasing their businesses, technology applications and ideas
Brainstorming sessions will take place during the day to allow more informal interactions between attendees under our palaver tree.
Are you interested in Sponsorship?
If you are interested in supporting Africa Gathering in any kind or volunteer Please contact the Africa Gathering team of volunteers We would love to hear from you!
About the organizer
Africa Gathering is a movement to see African ideas and innovations recognised, used and celebrated. Drawing inspiration from the African Baobab tree, where people traditionally gather to share knowledge, debate issues and learn from each other, African Gathering events – from London to Washington and Nairobi – bring together African change-makers and all those passionate about Africa's development.
More info on, www.africagathering.og Email us : info@africagathering.org Want to get involved? - email our Curator: info@africagathering.org