Sales Have Ended
Ticket sales have ended
Shame you missed this event, visit our website for up coming events around the world.
Sales Have Ended
Ticket sales have ended
Shame you missed this event, visit our website for up coming events around the world.
Description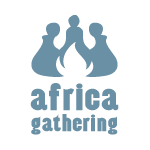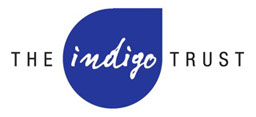 "Across Africa, we have seen countless examples of people taking control of their destiny, and making change from the bottom up." President Obama 2009
"Africa: a place of immense innovation and creativity. Kofi Annan WEF 2012
Welcome to the registration page for our Annual Africa Gathering London Event at the Thomson Reuters Foundation on Friday June 15th 2012. Please take a minute to read the following details.
Theme: Festival of Technologies: "Start it, Build it"
Time: 9am to 6.30PM
Price: £47 inclusive of Drink and Lunch
What is unique about this event ? :
Hosted at the Thomson Reuters Foundation, the Africa Gathering annual conference is back this June in London. In colloboration with the Indigo Trust Foundation this amazing event will provide an opportunity to delegates and speakers to share their ideas under our palaver tree, to discuss the start-up culture across Africa and to showcase just some of the great start-up ideas that have emerged in recent times in the continent.
The Conference will seek to reframe the debate around Technology, Innovation and Entrepreneurship in Africa. It will demonstrate how the creative African cheetahs are currently moving fast and taking the lead in developing amazing technology solutions currently changing and improving lives.
This timely Africa Gathering 2012 will encourage UK investors and Donors interested in Grassroots technologies to start looking seriously at African start-ups and learn at the same time the Managers of the Hubs and incubators where growth is increasing rapidly. "Africa is on its way to becoming a preferred investment destination" Kofi Annan in Ethiopia – World Economic Forum 2012
The One-day programme will involve a mix of keynote speakers from Africa, Google UK, Indigo Trust, Thomson Reuters, BBC, CNN and the World Bank. The morning will see three parallel workshops and breakout group thinking running along different themes until the afternoon, and to end with a plenary session with hands-on presentations from a variety of speakers from Africa.
One highlight of our One-day event is a Group Think and Brainstorming session on Africa's Start UP Future (Who is starting and building it in Africa?).
Who should attend?
Director level delegates from across private, public and third sectors, from the biggest media and technology companies, government organisations and international charities to the brightest technology start ups and VC investors.
In terms of audience, as with the speaker line up, the Africa Gathering audience is made up of an eclectic mix of disciplines and sectors.
Are you interested in Sponsorship?
If you are interested in business level sponsorship of Africa Gathering, please contact us: info@africagathering.org or julani@africagathering.org
Speakers Inculde:
Google, World Bank, Apps4Africa Winners, BBC, CNN, Africa's Hub Managers
Hosted by: