About this Event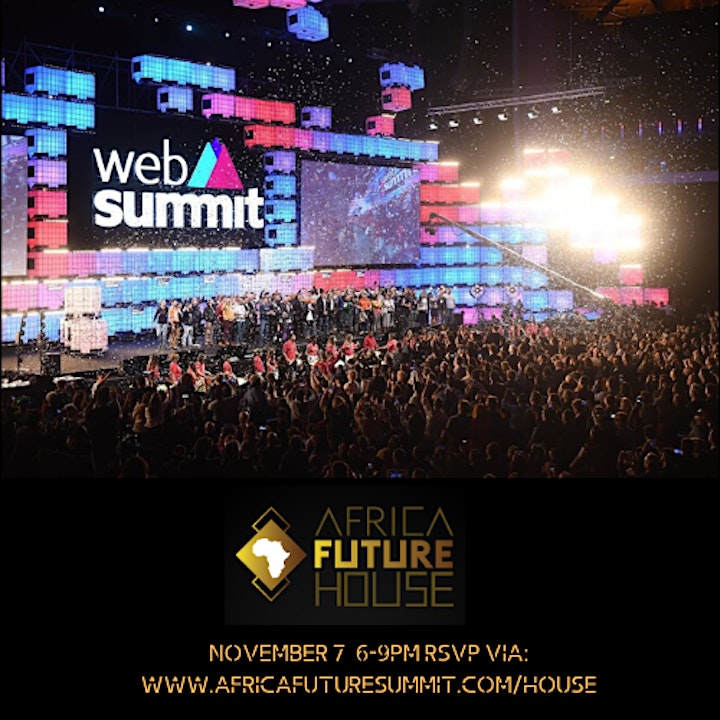 Hello Influencers,
ATTN: Annual Africa Future House
DATE: November 2020 6-9pm
LOCATION: Web Summit- Location TBA
MEMO: An initiative hosted in partnership with Forbes8, the Africa Future Fund, and the Global Startup Ecosystem.
In 2019, the AFH was launched with 150 influencers. We return for the second edition. The Africa Future House serves to attract entrepreneurs, pioneers, politicians and stakeholders who are influencing the future of Africa. The space is meant to serve as a place for conversations, collaboration and community building at the Web Summit.
Guest speakers for the program are to provide the following insights at the program during session talks:
Overview of their personal careers and connection to Africa
Overview of the initiative or company they work for that contributes to Africa
Perspectives on SDG Goals and its alignment with Africa
Perspectives on Africa tech and business ecosystem of the past, present and future
All dialogues are meant to be spontaneous, authentic and open ended.
Roundtable sessions are to provide and opportunity for stakeholders to provide challenges, solutions and offerings to the community that will be documented and shared to external networks.