Description
Come celebrate Africa Everything, a collective formed to promote and empower the Black African Diaspora with music, culture, and unique event experiences.
Be a part of Africa Everything; dance, network, and mingle to the sounds of Africa! While raising funds for our cause to provide stipends for adequate health care for children in West Africa who are in need. This Year we will be helping in the rebuilding efforts by the UNIA of the James Stewart School in Liberia.
We will be serving up cocktail specials for the First Hour so make sure to be on time for Happy Hour!
Attire is strictly African inspired so rock your rich prints and colors to celebrate us.
Best Dressed Competition for full African Outfit for Prize ( Round Trip Ticket To Morroco)
Fashion Showcase by : AYABAA Designs,TAIS WADROBE, and TAKARINDWA !
We will be spicing up the experience with wonderful event experiences with event vendors and surprise special performances by Afrobeat Artist Mr.Bello, Carribbean R&B Artist Gordon Andres, and Afrobeat Legend Prince Bright from Buk Bak !
---
MC Liz The Internation Diva
DJs For The Night
DJ SUAV/ DJ DON/ DJ HARD HITTIN HARRY
Hosted by: Lady Chanou, Liberia Finest and The Lagos Boys !
#Afrobeats #Africa #Brunch #Reggae #Soca #Dance #Charity #Culture #DayParty #WorldMusic #OkayAfrica
#AfricaEverything
Valid ID Required 21+
FOR MORE INFO: Call/Text: 1-917-251-7849 / 646-820-1345/ 1-929-385-3432 for more information or Table and Bottle Service
EVENT POWERED BY:
GLITTERATIEENT | DJ-SUAV | APM WORLD MAG
EVENT SUPPORTERS:
LIBERIA'S FINEST
MELANIN MADAMES
EMPIRE VENTURES
MUOKA MILLS EXP
BETA PIKIN PROMO
THE CULTURE MOVE
QUEENS OF THE CITY
OPOKU EMPIRE
EVENT SPONSORED BY ACCESS AFRICA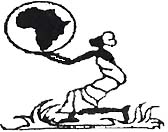 Access Africa
Our Mission
To promote and generate increased tourism awareness to Africa through custom packaged tours centred around events in Africa, incentive tours, meeting and conferences.
Website: www.accessafrica.com or follow them @accessafrica_ to book your next adventure !