AFPF CO: Is My Child's School Any Good? What are good Education Options?
Description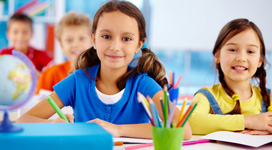 How do you know if your child's school is any good? Everyone learns differently. What educational opportunities are out there? Understanding your children's unique learning style so you can find the best school and environment for their growth and learning. Parents deserve to have a myriad of options so they can select the educational environment that best serves their children.
Thursday April 28th 5-8 pm (Light Food and Beverage served) Panel Discussion begins at 6:00 pm Pullium Bldg 545 N Cleveland Loveland, CO (Downstairs)
Come early enjoy some food and speak with education professionals offering pathways to assist you and your child's learning opportunities.
Find out more during this informative panel discussion (starts at 6 pm) by some local experts in education including:
Bob Schaffer, A leader in Public-Policy Education, Principal Liberty Common High School, Former Chairman Colorado State Board of Education, Chairman of Leadership Program of the Rockies (LPR), and former US Congressman.
Michael Fields, State Director for Americans for Prosperity Foundation Colorado, former teacher in Aurora CO, former policy aide at Colorado State House, ran for state house, managed a mayoral campaign in Aurora and earned a law degree from CU Bolder.
Ross Izard is the Senior Education Policy Analyst at the Independence Institute's Education Policy Center. He joined the Independence Institute on a full-time basis in 2014 after completing a nine-month internship with the organization and finishing graduate school. Ross specializes in school choice policy, and accountability.
For more information contact Rudy Zitti at RZitti@afphq.org or 720-626-5902
Date and Time
Location
Pulliam Building
Downstairs Community Room
545 N.Cleveland Avenue
Loveland, CO 80537