| | |
| --- | --- |
| AFP OK: Prosperity Knocks Bus Trip to Colorado Springs & Denver | |
Event Details
Please choose either the double occupancy ticket that includes double ocupancy accomodations, travel and some meals OR single occupancy ticket that includes single occupancy accomodations, travel and some meals.
Americans for Prosperity is putting the fight for economic freedom on the national stage. For the past year, our activists have been educating residents on Obama's destructive policies in 10 "key states" – New Mexico, Wisconsin, Michigan, Ohio, New Hampshire, Pennsylvania, Florida, North Carolina, Virginia, and our neighbor Colorado.
We have a lot of work to do educating Americans about the failed economic policies of the Obama administration and putting real grassroots pressure on them.
Through the Americans for Prosperity's Prosperity Knocks program, you can help educate your fellow citizens about the disastrous effects of President Obama's policies on our economy, our business's, our jobs, our freedoms, and our children's future.
As free market activists we must do whatever we can to make a difference. Please join us on our trip from Oklahoma to Colorado in October.
Organizer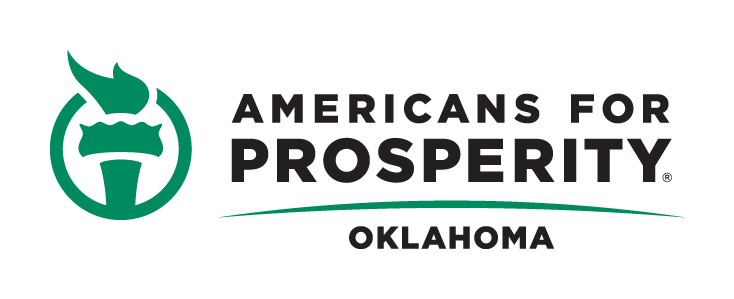 We are the Oklahoma chapter of Americans for Prosperity, the nation's premier grassroots organization of citizen leaders working together at the national, state and local levels to protect and advance the individual right to economic freedom.
Americans for Prosperity™ (AFP) and Americans for Prosperity Foundation (AFP Foundation) in Oklahoma are committed to educating citizens about economic policy and mobilizing those citizens as advocates in the public policy process. We currently have over 21,000 active members statewide. AFP Oklahoma is an organization of grassroots leaders who engage citizens in the name of limited government and 
free markets on the local, state and federal levels. The grassroots activists of AFP advocate for public policies that champion the principles of entrepreneurship and fiscal and regulatory restraint.

AFP Foundation is committed to educating citizens about economic policy and a return of the federal government to its Constitutional limits. AFP Foundation's educational programs and analyses help policymakers, the media, and individual citizens understand why policies that promote the American enterprise system are the best method to ensuring prosperity for all Americans. To that end, AFP and AFP Foundation support:

•  Cutting taxes and government spending in order to halt the encroachment of government in the economic lives of citizens by fighting proposed tax increases and pointing out evidence of waste, fraud, and abuse. 
•  Tax and Expenditure Limitations to promote fiscal responsibility. 
•  Removing unnecessary barriers to entrepreneurship and opportunity by sparking citizen involvement in the regulatory process early on in order to reduce red tape. 
•  Restoring fairness to our judicial system. 

Read more: http://americansforprosperity.org/120910-about-afp-oklahoma#ixzz1i9eS4Y00
Americans for Prosperity is a non-profit, non-partisan organization focused on educating and energizing the general public on public policy issues, specifically the value of a free market economy and limited government. AFP does not support or oppose any candidates or political parties. Comments on this page are welcome, and the contents thereof are the sole responsibility of the individual poster, but please limit conversations to public policy issues. AFP reserves the right to add or edit content at its sole discretion, and will remove any comments that do not comply with the organizations' mission or are deemed inappropriate.
Oklahoma Chapter of AFP
email: infoOK@afphq.org