Afghanistan's 100th Independence Day at The Toronto Pavilion
About this Event
Afghanistan@ it's 100s!
As we are preparing to celebrate our nations's 100th Birthday, we on behalf of the entire Afghan communities of Ontario and all active Toronto based Afghan entities cordially invite you to join us on August 18th with the biggest and most awaited event to celebrate the spirit of Afghanistan and cheer for our beloved country.Let's be proud to be part of our glorious nation and celebrate this day with new hope for a looking forward generation.
Dress code: Cultural attire is recommended, but not required.
Looking forward to see you all soon.
This is a FREE event and Open to public from all cultures and races. We all stand by our diversity and welcome you with a open heart. "Afghans are very well known for their hospitality :)"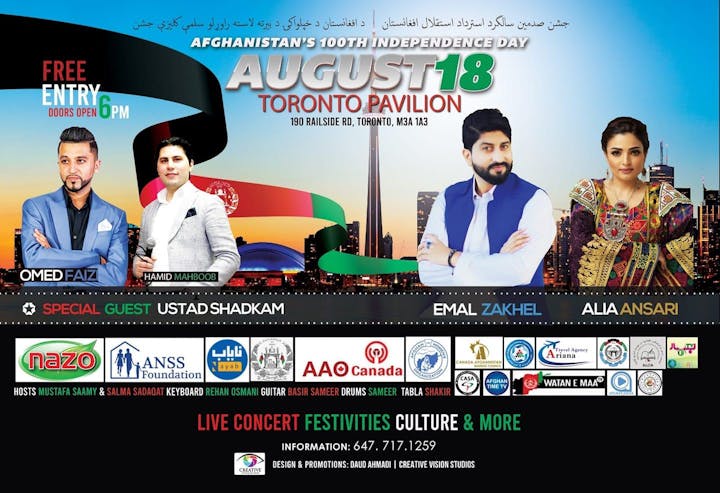 Culture celebration and social gathering.