Description
Quite suddenly, after 9/11, while he was directing the San Francisco Writers' Workshop, Mir Tamim Ansary---family man, teacher and author--- was catapulted to a level of fame he'd not previously known. After hearing numerous calls to "bomb Afghanistan back to the Stone Age," he fired off the email that soon became heard around the world---on news shows and in international press---in which he posed hard questions about the potentially tragic consequences of such military actions, which might impact many innocents. He took both heat and applause for that email, but has continued to offer bold opinions and thought-provoking questions, with no regrets----saving some of the toughest questions for himself.
On Monday, January 29th, Tamim Ansary will bring an evening of recollections, reflections and improvised storytelling to Institute on Aging, as he poses another compelling inquiry: How is it that an event seemed so real when it was happening; yet, when you look in the rear view mirror, all you see is story?

Afghan-American author Tamim Ansary was born in Kabul, Afghanistan, in 1948. He moved to America in 1964, attended Reed College in the late sixties, and later joined a countercultural newspaper collective, the Portland Scribe. Ansary wrote the memoir West of Kabul, East of New York, selected as San Francisco's "One City One Book" in 2008. His bestselling Destiny Disrupted: A History of the World through Islamic Eyes won the Northern California Book Award for nonfiction in 2009, and has been translated into eight languages. Ansary also wrote Games Without Rules, The Often Interrupted History of Afghanistan, nominated for a Northern California Book Award in 2012; The Widow's Husband, a historical novel set in Afghanistan, and numerous nonfiction children's books. Ansary ran the San Francisco Writer's Workshop for 22 years and has taught memoir writing workshops in Portland, San Francisco, and Puerto Vallarta, Mexico. He has also taught courses through Osher Institute of Lifelong Learning, San Francisco State University and the University of California at Berkeley. Ansary hosts a blog devoted to the art of the real-life story at www.memoirpool.com. He can also be found at www.mirtamimansary.com.
Date: Monday, January 29th, 7 PM (Doors open at 6:15 p.m.)
Place: Institute on Aging, 3575 Geary Blvd., San Francisco, CA 94118
Parking: Limited street parking around the building. Public transportation is nearby.
Cost: $15, General Admission; $5.00 students and seniors (65+)

RESERVATIONS REQUIRED, IN ADVANCE, FOR ALL TICKET TYPES
We will be selling Tamim Ansary's most recent book, Road Trips, Becoming an American in the Vapor Trail of the Sixties, at this event. Road Trips is a memoir wrapped around three journeys the author took between 1969 and 1976, each of which began and ended in Portland, Oregon, known to itself as the hippest place on Earth. The author had arrived only recently from Afghanistan where he was born and grew up. In America, inspired by the millions of his generation who were calling themselves "freaks", he dropped out of a society he had never been part of in the first place to help build the world that would soon be replacing civilization as we know it. Set against the backdrop of the Sixties turning into the Seventies, this is the story of a collective dream from which the dreamers all woke up alone.
Road Trips will be available for purchase, thanks to our friendly, neighborhood vendor, Books Inc., Laurel Village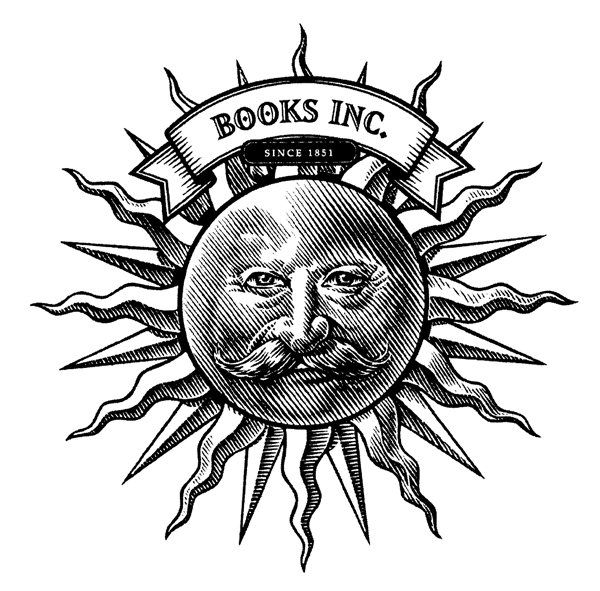 Note some glowing reviews of Ansary's previous book, West of Kabul, East of New York
"The memoir is an idyllic remembrance of his childhood in Afghanistan, the search for Islam in a journey he took in 1980 through the Muslim world, and an ongoing examination of his identity as an Afghan and American." San Jose Mercury
"Lucid, often surprisingly funny: a very welcome contribution to our understanding of this tragic nation." Kirkus Reviews (starred review)
"Part memoir, part exploration of militant Islam, with a smattering of contemporary Afghan history. The two strands intertwine in poignant passages. His voice [is] both humble and piercing. He writes movingly of a lost world built around family and faith." The Washington Post Book World
Funding for this program is provided by the JULIAN S. DAVIS, MD, LECTURESHIP FUND