Location
Iowa Events Center
730 3rd Street
Des Moines, IA 50309
Join a lively conversation about practical strategies to provide safe, stable, and affordable housing to everybody in Greater Des Moines.
About this event
Affordable Housing Week Symposium will be held in Level 1, Rooms 101-103 in HyVee Hall. This is the lowest level of the complex near the Iowa Hall of Pride. Look for "Polk County Housing Trust Fund" on digital signage to help you find your way. View a facility map.
Due to strong interest, Affordable Housing Week Symposium is now operating on a wait list because we have reached our event capacity. We are looking forward to sharing event information with behind-the-scenes extras with wait-listed guests who are not able to attend in person.
Join us for Greater Des Moines' annual opportunity to think really big about the future of housing in our community!
Together we'll envision Greater Des Moines as an inclusive, affordable region with housing choices for every person and family. But what are the actions it'll take to get there? Keynote speaker Shane Phillips, author of The Affordable City, will share a policy roadmap focused on delivering both affordability and housing stability. Collaboration is the key to our success, so you'll hear from leaders from across the community working in various ways to make Greater Des Moines the best affordable city it can be, for everybody.
As we reconvene again in person, we're widening the discussion of what's possible and seeking new partnerships to help us get there. We hope you'll join us!
This event is free and open to the public, but advance registration is requested.
Doors open 8:00 am, program begins at 8:15.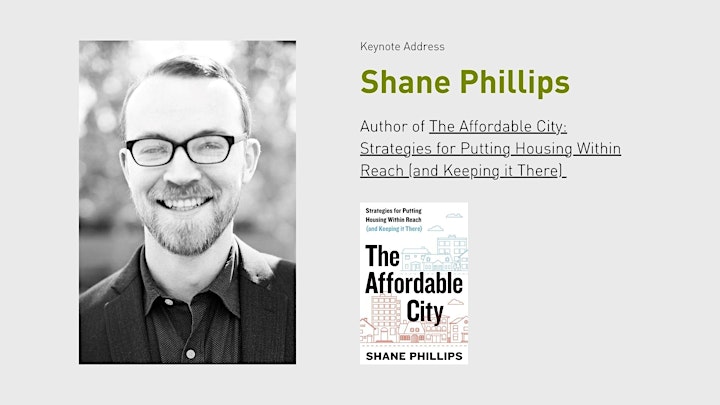 Practical policy ideas that bring people together & deliver results
Keynote speaker Shane Phillips says meeting today's housing needs requires multiple strategies to provide more housing while also helping people and families remain stable in their homes. In The Affordable City, he provides concise summaries of a multitude of policy ideas arranged around what he calls the "Three S's" of Supply, Stability and Subsidy. It's a practical, thought-provoking overview of options that can help expand our view of what's possible in a community focused on housing choice for everybody.
Featuring a range of local leaders in providing safe, stable housing for everybody
Following Shane's presentation, you'll hear from local leaders involved advancing the Three S's here in Greater Des Moines. You'll leave feeling encouraged that our community can create and achieve real results for housing by working together.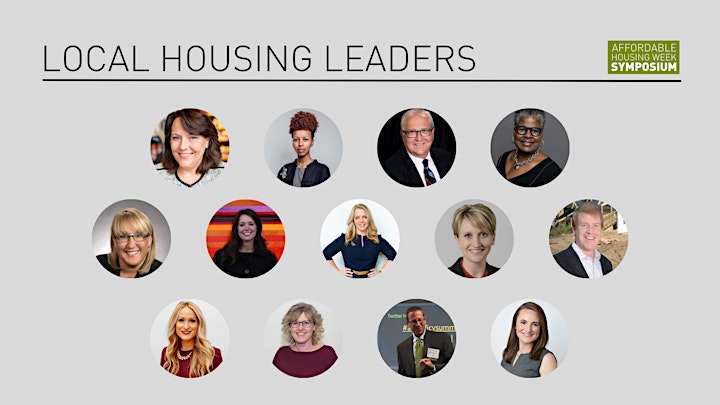 Our local voices are divided among three panels focused on the three areas of The Affordable City.
Housing Supply
Moderated by Jenna Kimberley of Kimberley Development, president of the Home Builders Association of Greater Des Moines with Rachel Flint of Hubbell Homes, Lance Henning of Greater Des Moines Habitat for Humanity, and Carrie Woerdeman of Kading Properties.
Housing Stability
Moderated by Eric Burmeister of the Polk County Housing Trust Fund with Anne Bacon of IMPACT Community Action Program, Amal Barre of unevictIA/Oakridge Neighborhood, and Nick Smithberg of Iowa Legal Aid.
Housing Subsidy
Moderated by Jennifer Cooper of Bankers Trust with Teree Caldwell-Johnson of Oakridge Neighborhood, Lisa Crabbs with the City of Des Moines, Abbey Gilroy with Neighborhood Development Corporation and Terri Rosonke with the Iowa Finance Authority.