Description




Affordable Housing and CEQA:
How can we meet both environmental and housing development goals?
January 13, 2016 – 9am to 12pm
2244 Blach Place, Suite 100, San Jose, CA 95131
Despite a plethora of CEQA exemptions for affordable housing, developers, planners, and builders often cite CEQA as a barrier to development. This event will explore how environmental and housing development goals do not have to be at cross-purposes.
In a workshop lead by leading CEQA attorneys at the Thomas Law Group, participants will learn how they can better use existing affordable housing CEQA exemptions.
Panelists will then discuss ways to modify the exemptions to assist affordable housing development while still protecting CEQA and our region's natural resources. We hope this discussion will lead to productive solutions to our affordable housing crisis.
Panelists include:
Linda Mandolini, President/CEO, Eden Housing

Tony Mirenda, Project Executive, Blach Construction

Paul Ring, Vice President of Development, The CORE Companies

Nicholas Targ, Partner, Holland & Knight

Julie Snyder, Principal, Equity Advocates
Thanks to our generous event sponsor!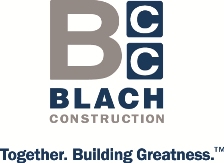 Please Note: It is not within our policy to provide refunds, but will make substitutions to the ticket holder upon request.