Description
All Day conference (prompt start at 10:30am) with morning meditation, coffee, shopping, makeup & braid bar, free lunch, live performance by Serena Laurel, swag bag (optional) and panel speakers who will share their inside secrets for success. See all specific details below!
Centered in the heart of Orange County, Ca Affluent Influence is an empowerment summit for those interested in beauty, health, fashion, food and fitness. This event is about mending the gap between LA and OC influencers and entrepreneurs, while delivering leadership tools and proficient marketing skills for the digital world.
Tired of trying to figure things out on your own? Not sure how to pitch to a brand? Feel like there are way too many Facebook groups and media options for today's entrepreneur? We agree!
That's why we've developed Affluent Influence Summit. Our performance driven event will provide you with not only industry insight from leading influencers, podcasters, marketers and founders but offer the space for you to start a conversation with like-minded individuals and start building your fierce community. This event will allow you to not only take home performance driven tools, but network with super successful (seven figure) leaders in your niche market.
Do you want to learn how to start a podcast? Hungry to understand what social media platform is best for you so you can prioritze your time?
Our professional insider talks will deliver educational information on how you can excel your learning and grow your brand and influence by staying focused.
Affluent Influence will kick-off on OCTOBER 6, 2018 at ROC in Irvine, CA from 10:30-4pm. The summit will deliver talks with industry experts who will speak on the components needed for being a powerful leader. Speakers will pass on tips and tricks for working with brands, creating organic engagement, content and positive leadership, marketing & networking skills.
Who is this event for?
-Entrerpeneurs
-Influencers
-Content Creators
-Marketers
-Leaders
-Small Business Owners
But wait! We promise not make you feel overwhelmed. On this epic day we will set-up booths where you can spend time, during the extra long lunch break, shopping, drinking and mingling with brands and other like-minded people. This is where the magic of building your local tribe happens! This is where you get to connect and build your community of super-powerful influencers that will support you not only at local events but within your online platforms.
The fun doesn't end there! What you get:
- Listen to and make connections with seven figure entrepreneurs
- Drink, eat lunch provided by Sharky's Woodfire Grill and network with like-minded peeps
- Chance to win full-size product giveaways (raffle ticket with entry)
- Special live performance from Seren Laurel
- Shop jewelry, crystals, and more
- Get your hair braided and makeup done
- Take home a wealth of industry expert tips
- Swag bag worth up to $60 (optional)
- Connections to grow your own tribe
- Event only opportunity to grow your own collaborations with our brands
By attending Affluent Influence Summit you are not only setting yourself up for success but you are developing the community and tools you need to deliver quality content and real ROI for the collaborations you land now and in the future.
Panelist & Entertainment:
Cassydy Berliner, Influencer
Crystal Reed, Vlogger
Kendra Losse, Founder
Aditi Mayer, Creator
Serena Laurel, Actress & Singer (live performance!)
Simone Cimiluca Radzins, Podcaster
Malia Vago, Influencer
Sinead Norenius, Marketer & Strategist
Manna Kadar, Founder
Christy Curtis, Yoga Guide & Mindfulness Coach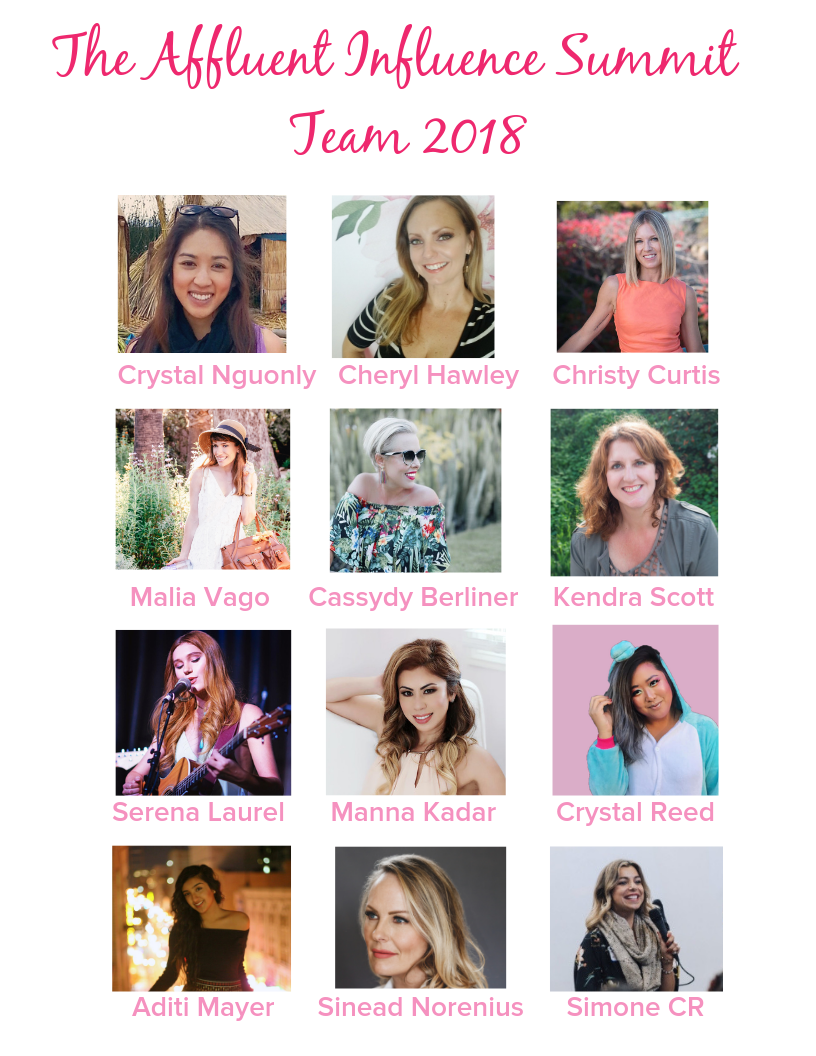 Partners & Sponsorss 2018: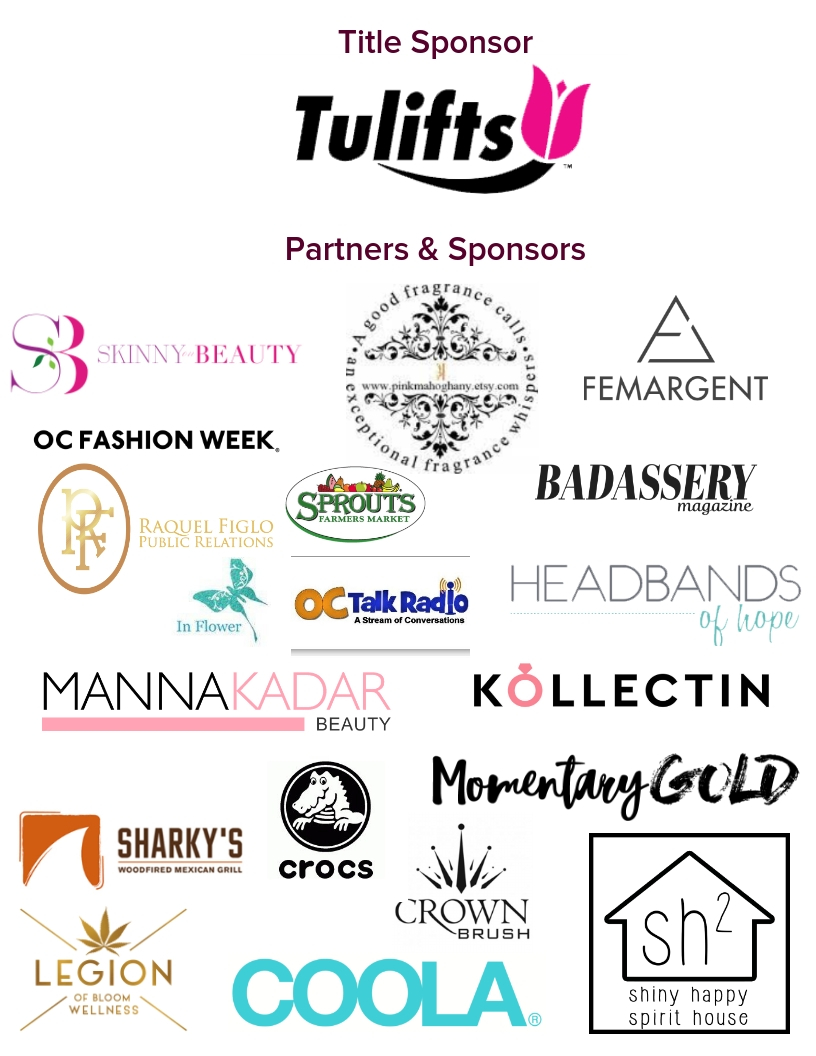 So what are you waiting for? Come share this experience with us and end 2018 with success!!!
For a list of speakers please keep up with us on social: @unitesocially / @skinnyonbeauty or #affluentinfluence #affluentinfluencesummit
See you there!