Description
LOCUS presents the "Affirming Authenticity Series" and invites women of diversity for a three-part conversation on identity-driven leadership. Diverse women live and operate in multiple contexts and are challenged to bring all of who we are to each role we play. Identity-driven leadership involves contributing our valuable experience and unique perspectives to our workplaces, communities, and families. Join us for this series of engaging and uplifting conversations!

Affirming Authenticity: Identity-Driven Leadership [for Yourself]
Tuesday, May 13, 2014
5:15pm Registration; 5:30pm - 7:30pm Program
Rondo Community Outreach Library
-----------------------------------------
Identity-driven leadership can provide women of diversity a strong sense of self and purpose. It is critical to consider how your story has come to be: Have you let others define you and who you are? Or do you maintain the power to determine your identity and to tell your own story? In a world where our identities are comprised of multiple interrelated layers and we often are the sole representatives seen from our communities, how can we overcome pre-conceived notions of us and our experiences?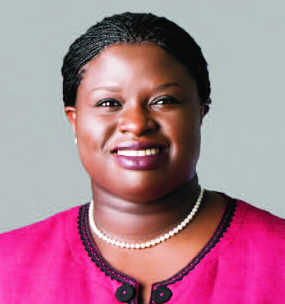 Join us for a stimulating conversation with Nekima Levy-Pounds from the University of St. Thomas Law School and Rinal Ray from the Minnesota Council of Nonprofits. We will discuss how creating and acting from our own sense of core identity can empower us to lead in authentic and sustaining ways to achieve our personal and community goals.
Light refreshments will be provided.
Organizer of Affirming Authenticity: Identity-Driven Leadership [for Yourself]
An initiative of Minnesota Rising organized by and for people of color, LOCUS seeks to serve as a meeting ground for people from diverse backgrounds to engage with one another and to clarify our collective needs and our common aspirations. Through the pursuit of stronger connection and inclusiveness, and by striving for equitable and representative leadership, we aim to create a community that embraces and supports each and every person.
The LOCUS blog features relevant and timely news, job postings and board openings, and other local events and opportunities for communities of color in the Twin Cities. LOCUS regularly hosts dialogues and events for and by people of color in order to cultivate a pool of people ready to serve and lead in our local communities.Join us at http://locusmn.blogspot.com/!