Description

One of the undoubted highlights of the Apple WWDC keynote was the announcement of the immediate availability of Affinity Photo for iPad.
Affinity Photo for iPad boasts a fantastic feature-set including:
Processing RAW Images
Creating Panoramas and HDR Merged Images
Layers
Blend Modes
Masks
Complex selections
Advanced repair tools
Compositing
and much, much more
In this live one hour online session we'll be covering some of these features and taking a look at just how revolutionary Affinity Photo for iPad actually is, it's like nothing you've ever seen on an iPad before.

Date: 29 June 2017
The start time is 20:00 UK time (19:00 GMT). Join us for pre-show chat from 19:45 UK time (18:45 GMT)
Click here to see the start time in other locations

Attend using a computer, a mobile device or even your AppleTV. No plugins or extensions are needed.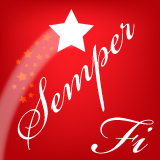 Elaine Giles is an experienced IT trainer, creative designer, technology consultant and podcaster. She specialises in slide design and visual communications.
Here's some comments from previous webinars:
"Elaine provides informative, engaging and cutting-edge presentations about all things technology and IT training related. It's always a pleasure to be able to attend an event at which she's presenting."
"Thanks Elaine, that was a truly inspiring presentation"
"I'm off to put into practice what Elaine has just shown me, though if I can achieve just 1% of that I'll be happy"
"Just one hour with Elaine helped me to turn a dull presentation into one which helped me to win a major new contract for my company - thanks ever so much Elaine!"